Rihanna's hair is rising and reaching new heights. In fact Rihanna's hair raising hairstyle was seen in some variations on the runway during New York Fashion Week Fall/Winter 2009.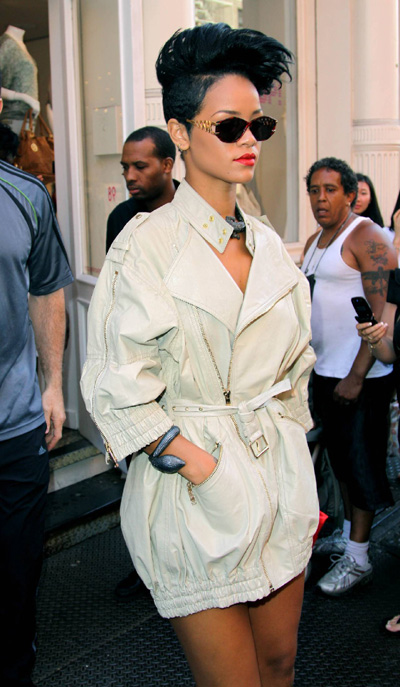 According to Redken, Height Of Fashion, is one of the big hair trends seen on the runway during New Fashion Week Fall/Winter 2009 on shows, such as: Jean Paul Gaultier.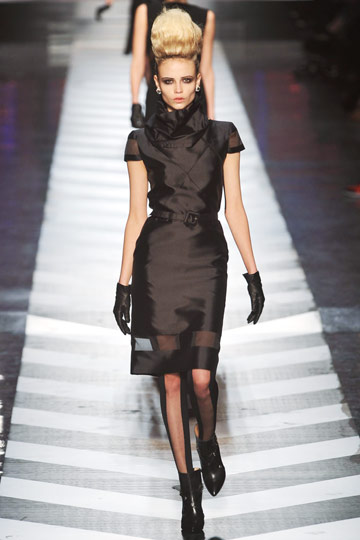 Height Of Fashion means extreme lift and volume for bold style and exaggerated fullness. Fortunately, adapting these looks for everyday is simple, just turn down the volume.
Here is how to get Rhianna's inspired hair raising look with Redken without chopping your hair: Full-volume updos need a strong foundation. The look created  for Jean Paul Gaultier was achieved by dividing hair into two sections, top and bottom, to maximize lift. Hair was sprayed with Redken spray starch 15 versatile ironing spray, crimped and sculpted into place.