All Posts Tagged With: "bronzed skin"
Scott Barnes Body Bling is perfect for spring and summer body prep. Available in two editions, Original and Platinum. This sunless tanning illuminator gives sexy, glowing, and bronzed skin without the risk of sun damage.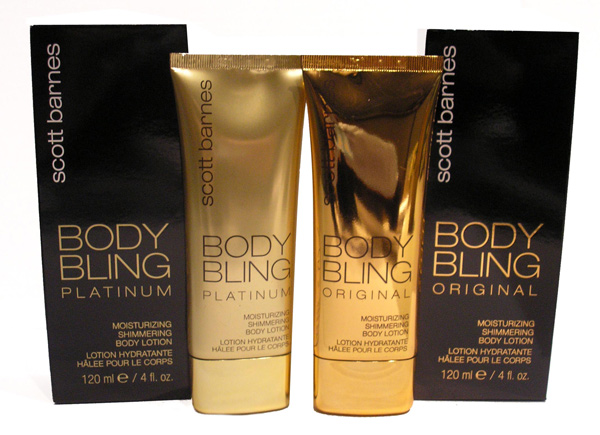 "Put it on the body like a moisturizer to even out skin tone and reduce the appearance of cellulite, spider veins, sun damage, etc. The light from the Body Bling attracts the eye, making legs, arms – everywhere! – appear slicker and slimmer. I always remind clients to apply it liberally to give ample coverage and effect," says Scott.
GET THE LOOK: Toni Colette 2010 Golden Globe Winner for Best Actress in a TV Show United States of Tara.
The rain couldn't stop stars from the glamorous looks they created. Toni shimmered in a gold Carolina Herrara dress and her personal makeup artist, Gita Bass helped accentuate her beauty with SENSAI by Kanebo and DEX New York Cosmetics to perfect her Golden Globe Look.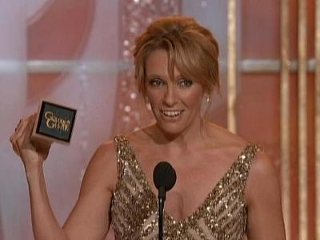 Gita Bass created a smoky bronze eye for Toni by using DEX New York Rockefeller Gold as the base. She applied thenewest version of cult favorite SENSAI 38 Degrees Mascara – Volumizing to her lashes for long lasting full coverage for the entire night that even the rain couldn't wash off. Toni's skin was veiled in SENSAI's New Bronzing Gel – Bass received special access to this line coming out for Spring 2010 in March (3 shades) to give her a sun kissed golden -glow while leaving her skin moist and refreshed.