All Posts Tagged With: "Cameron Diaz"
Cameron Diaz on V magazine 2009 all dressed up & made up like Madonna. It seems that new hair & makeup and a bit of attitude can transform you into a whole new character. Fascinating!
V Magazine caught up with the 36-year old star for an edgy and tough black-and-white photo shoot that recalls Madonna's iconic True Blue period.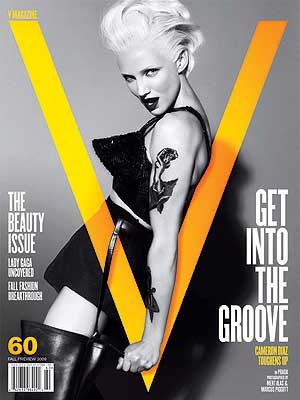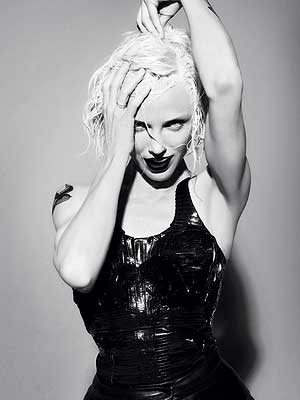 Cameron Diaz received her star on the Hollywood Walk of Fame on Monday, June 22, 2009 and I just can't get over how beautiful this girl is! Cameron who is 36 (yes!) looks like she's 20 to me. Incredible. She is also a great actress and funny. This is what I call, a total beauty!
Cameron Diaz was wearing a gorgeous ivory embroidered linen dress and red patent leather corset belt from the Oscar de la Renta Resort Collection.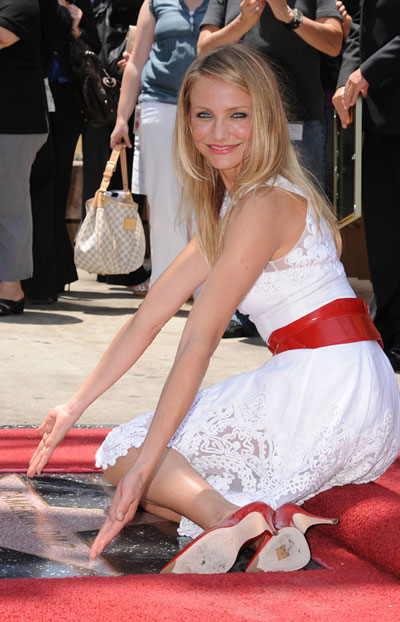 Image via: celebrity-gossip.net
Watch Marta's video blog for today talking about her top magazine covers for June 2009!
Leighton Meester Cosmopolitan Magazine Cover June 2009:
Cameron Diaz graces the cover of Vogue Magazine June 2009 and is looking as beautiful as ever. Cameron, now in her 30's looks amazing! She is like red wine, gets better and better with age.
Camereon Diaz is what I describe as the total package girl: she is beautiful, talented, smart, and on top of everything witty! Someone to look up to.
Cameron Diaz was photographed by Mario Testino for Vogue Magazine June 2009.
Minnie Rose invites all Talking Makeup readers to the ultimate winter sample sale! Receive up to 80% OFF on all cashmere items!

Actress Cameron Diaz in Minnie Rose.
WHERE: 264 W. 40th St. (between 7th & 8th Ave), 15th Floor.
WHEN: Monday December 8th thru Friday December 12th.
TIME: 10:00AM to 6:00PM.