All Posts Tagged With: "Collier Strong"
In this video L'Oreal Paris Consulting Makeup Artist, Collier Strong, shows you how to get Red Carpet Ready at home even if you are on a budget!
L'Oreal commissioned Carelle, known for colored gemstone jewelry, to create a compact featuring lemon citrine and pale green quartz stones set in 18K yellow gold with diamond details.
Each of the women nominated for best actress in a drama and in a comedy will receive one to commemorate her achievement. In addition to the compacts gifted to the likes of Angelina and Meryl (9 in total), one last compact will be auctioned off to benefit the Ovarian Cancer Research Foundation at eBay.com during the Golden Globes show on January 11, 2009.
Additionally, L'Oreal Paris Consulting Makeup Artist, Collier Strong has identified the top trends we will see on the red carpet on January 11.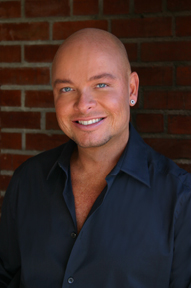 Trend 1:
Focus On The Lips
"It's all about a beautiful bold lip! Whether it's warm or cool, a bold, opaque, red lip has a very sexy yet romantic feel. The eyes are as glamorous or neutral as your wardrobe dictates. During the day, eyes are kept simple; at night, opt for a darker look. Either way, eye makeup should be blended beautifully and brows should be perfectly groomed for an elegant look. Finish the eyes with long, beautiful lashes. Pair this look with clean, glowy makeup, achieved with foundation, concealer and powder. For cheeks, use a complementary color to the red of the lip that works with your skin tone. Apply on the apples of the check for a pop of color."
– Collier Strong, Consulting Makeup Artist, L'Oréal Paris
L'Oréal Paris and Allure have partnered to bring the runway to reality by recreating the hottest makeup looks seen on the 2008 New York fall fashion runways. From soft, romantic makeup to hints of metallic highlights to bold color, the runways showcased beauty at its best, inspired by the latest in fashion.
Collier Strong, celebrity makeup artist and consultant to L'Oréal Paris, suggests these top makeup trends to update your look for fall. Watch in video below:
Here is a recap:
Fall Romance
Romance is in the air this season with soft, smoky eyes and delicate, pale cheeks. Collier recommends achieving this look by using Bare Naturale Mascara in Black and Bare Naturale Eyeliner in Defining Onyx, two new products that bring attention to the eyes without overpowering the look. Add definition and a sweet kiss of color to cheekbones with a soft pink or peach powder, sweeping upwards.