All Posts Tagged With: "Emily Blunt"
Emily Blunt wears a Marchesa silver silk wool lace overlay dress with waist bow and sculpted star shoulder at "The Young Victoria" Los Angeles premiere, Thursday, December 3, 2009. Do you love?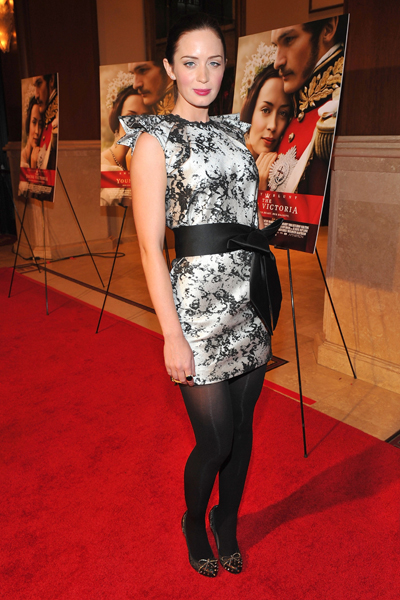 About Marchesa: Co-founded by Georgina Chapman and Keren Craig, the company's namesake and muse is the noted eccentric European style icon Marchesa Luisa Casati. The collection, designed by Georgina Chapman, is available in the United States at Bergdorf Goodman, Neiman Marcus, Saks Fifth Avenue and specialty stores nationwide. Internationally it can be found at Harrods in London, Holt Renfrew in Canada, Joyce in Hong Kong, Alothman in Kuwait and other prestigious stores worldwide.
Sunshine Cleaning, a heartfelt and funny film of complicated family dynamics and life's bizarre twists, released on March 13, 2009, features big hitters Amy Adams, Emily Blunt, Alan Arkin, Steve Zahn and Clifton Collins Jr. Thanks to Sunshine Cleaning hair designer Voni Hinkle who used Redken products on set, everyone's hair style on set lasted all day and was protected from the bright camera lights and hot New Mexico sun for during the all day shoots.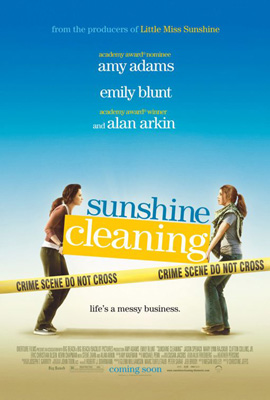 Hinkle styled the looks on-set by prepping both Amy Adams and Emily Blunt's hair with Redken Color Extend Shampoo and Conditioner to protect their haircolor from the fading effects of the lights and the sun.