All Posts Tagged With: "Long-Lasting Lipsticks"
Rouge d'Armani: Color ecstasy. Pure, luxurious ecstasy in lip color. More than color, more than comfort, more than contour, more than hold. More than a lipstick.
In image below Rihanna is wearing Rouge d'Armani during Fashion's Night Out September 10th, 2009.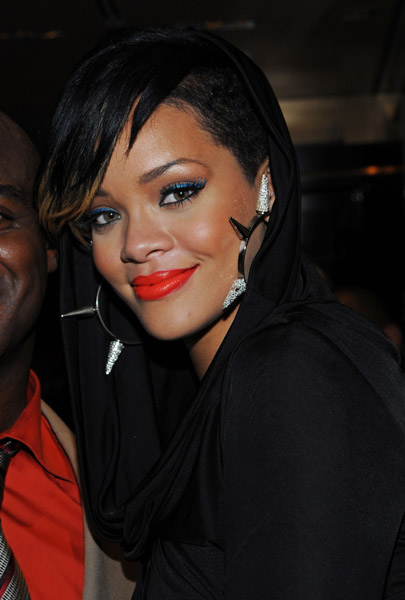 Rouge d'Armani hasn't even hit counters and has already become a cult favorite among beauty insiders – editors, makeup artists and celebrities alike. For Fashion's Night Out, the Giorgio Armani Beauty counter was a hot spot on Vogue's "Beauty Itinerary" with Rouge d'Armani 600 selected as a favorite by Vogue editors, while later that month Harper's Bazaar declared Rouge d'Armani 500 a "must-have" lipstick. Rouge d'Armani has also become a staple in makeup artists' kits whose brushes grace some of Hollywood's hottest stars, including Jennifer Nettles, Jordana Brewster, Taylor Swift and Camilla Belle. Several celebrities have been spotted wearing Rouge d'Armani around town, including Rihanna featuring Rouge d'Armani 401 and Kerry Washington wearing Rouge d'Armani 100 during NYC's Fashion's Night Out – it was the perfect long-wear lipstick for the night's festivities.
Do they really stay on? Read this real-woman road test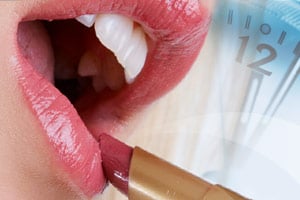 Slicking on a coat of lip color every five minutes lost its allure after junior high. Nowadays, we want color that lasts hours and a product that doesn't suck moisture from our lips. The Total Beauty Squad tested nine contenders to find ones with real staying power — enough to withstand cocktails and kisses. Find out which products delivered and which disappointed.