All Posts Tagged With: "YouTube Makeup Guru"
I'm very excited to bring to you an interview I did with Lauren Luke YouTube's makeup tutorials guru who has been watched by 39 million viewers!
Lauren Luke interviewed with me for Talking Makeup's celebrity beauty section: www.beautyinterviews.com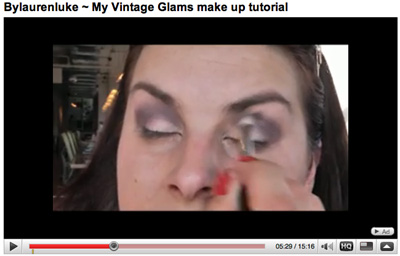 Lauren Luke is a self-taught makeup guru watched by 39 million on her YouTube channel.
Growing up in the proud yet humble English town of South Shields, Lauren posted her first tutorial on YouTube just 18 months ago. The 27-year-old single mother started posting the videos to enhance her gig selling makeup on Ebay – an opportunity she seized so she could quit her job as a taxi dispatcher and spend more time with her then 9 -year-old son, Jordan.
Lauren Luke was called "The World's Most Popular Makeup Artist" by the BBC, her new color cosmetics line By Lauren Luke launched on April 27th, 2009 and the rest is history.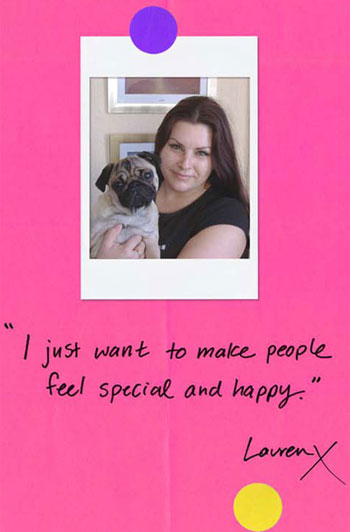 In this interview Lauren Luke talks to Marta Walsh about how it all began for her with makeup. Her New Makeup line: By Lauren Luke and the inspiration behind it. Her feelings about becoming famous. Her philosophy about beauty and future plans.
Marta Walsh: When did your fascination with makeup begin? Did you ever have a formal training in makeup?
Lauren Luke: It started when I was 13. I wanted to be a bit prettier at school to fit in. I was inspired by Bob Ross who is a painter. Because I love color, I attached to it quickly. I never had any formal training.