Other Recent Articles
It's the weekend. Are you looking to treat your dry hair. Are you in this phase where none of your current shampoos or hair care products just don't seem to work. Well meet the dream team: Redken All Soft Renovation the NEW version of the classic All Soft. Let me tell you I've tried their shampoo, the Heavy Cream, and the Argan-6 Oil and my hair never flet do soft in instant in the shower and after blow drying. It's a must-have.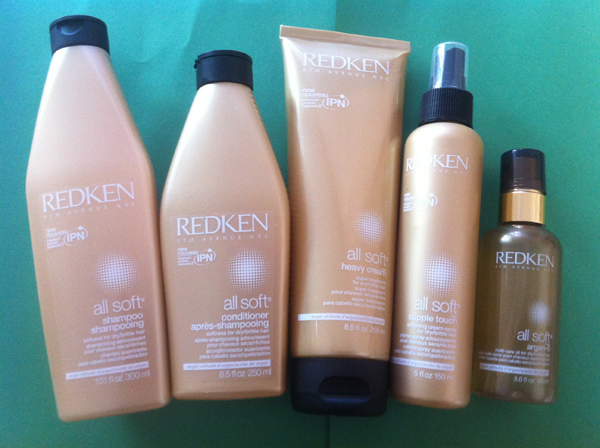 L to R: Redken All Soft shampoo, conditioner, heavy cream, supple touch, and Argan-6 oil
Redken All Soft NEW
via Redken: Who is this for? All Soft is designed for stylists and clients looking to transform dry, brittle hair into soft, healthy, luxurious locks.
Research has shown that dry hair is a very common problem. In fact, 31% of women in the U.S. admit to having dry to very dry hair.