All Posts Tagged With: "dry heels"
Winter Skin & Winter Hair: Are you looking for skincare products and haircare products to help you with the cold and dry winter months? Here are some ideas and hopefully answers to your prayer:)
Miss Oops Butter Hands, $15 – missoops.com or select boutiques across the country
Rich moisture with SPF protection. Nothing screams your age like wrinkled, sun-damaged hands. Miss Oops helps you fake it with Butter Hands, a nourishing hand cream that envelops skin in buttery moisture while shielding the delicate skin of the hands from damaging UV rays. Formulated with luxuriously creamy hydrators and SPF 30 protection, Butter Hands is your secret weapon in the fight against signs of aging.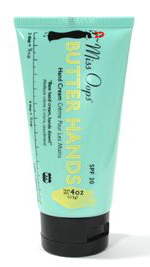 Marta also LOVES Miss Oops Pedicure In A Bottle, $18: this foot cream really turns my dry feet into a softer prettier version of themselves! It is an foot exfoliating cream and I like to use it daily for a cumulative effect. The smell is minty and fresh.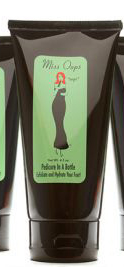 Foot Tools: I'm always on the look out for quick and easy tools to help my sometimes dry cracked feet. Especially in the summer time, I wear flip flops a lot living in Arizona which takes a toll on my feet. My latest great discovery is: Tweezerman Pink Travel Pedro Callus Stone, $12, (also comes is in light aqua green). Amazing! It actually works in gently filling off my dry skin on my heels. I use it on dry feet, in the shower, and on my at-home pedicure days. I also find the shape of the Pedero very comfortable to hold and to 'operate'. After exfoliating my feet I like to use body lotions by Jergens, Curel, or Lubriderm my drugstore jewels! Success:)