All Posts Tagged With: "Pur Minerals"
Winter Skin & Winter Hair: Are you looking for skincare products and haircare products to help you with the cold and dry winter months? Here are some ideas and hopefully answers to your prayer:)
Miss Oops Butter Hands, $15 – missoops.com or select boutiques across the country
Rich moisture with SPF protection. Nothing screams your age like wrinkled, sun-damaged hands. Miss Oops helps you fake it with Butter Hands, a nourishing hand cream that envelops skin in buttery moisture while shielding the delicate skin of the hands from damaging UV rays. Formulated with luxuriously creamy hydrators and SPF 30 protection, Butter Hands is your secret weapon in the fight against signs of aging.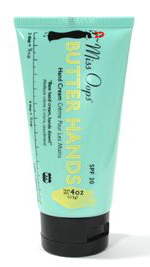 Marta also LOVES Miss Oops Pedicure In A Bottle, $18: this foot cream really turns my dry feet into a softer prettier version of themselves! It is an foot exfoliating cream and I like to use it daily for a cumulative effect. The smell is minty and fresh.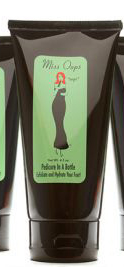 Why not start the new year right with clear skin this time? After heavy partying, food and drinks, you could use a new regimen to help whip your skin back into shape!
Kairos Acne Clear Solutions Oil Reducing Pore Perfecting Treatment, $28: This potent blend of natural oils and 1.0% Salicylic Acid is designed to gently exfoliate, minimize excess oil, curb bacteria, and penetrate pores to control and help prevent acne. The treatment keeps hair cleaner longer as it clears breakouts, eliminating the "greasy look" on both hair and skin. Just use the treatment twice a week after shampooing, using the special tip applicator to apply to the scalp in sections. Leave on 3-5 minutes before rinsing and conditioning. The treatment can even be used directly on active acne areas on the face and body to treat and prevent breakouts. www.kairosclear.com

This week I tried products from Pur Minerals, a cosmetics line deigned to be free of petroleum-based oil, alcohol, talc, fillers, fragrance and dyes.
I really liked Pur Minerals Colour Correcting Foundation Primer in Green which reduces redness and evens out skin tone. I like to use this primer under my eyes to cover dark circles, and anywhere on my face I find a bit red, $29.50.
4-in-1 Pressed Makeup Foundation with SPF 15 which is is a natural mineral makeup concealer, powder and SPF 15 protection all in one. It applies beautifully on the face and covers minor skin imperfections. It feels light on your skin and not too heavy or overdone. You see your skin, not makeup, just a bit more perfect, $24.50.