All Posts Tagged With: "Mother's Day"
Surprise mom on ♥Mother's Day♥ with the gift of a shiatsu massage hidden in a decorative pillow! Here's a gift that won't get stuffed in the closet, or worse, re-gifted. M Cushion is a shiatsu massage cushion that simulates the hands of a professional masseuse to melt away stress.
Mother's Day Gift Ideas: I'm all about Dolce&Gabbana if you know me by now:) Here are some Mother's Day gift ideas all by my favorite brand.
Dolce&Gabbana Rose the One, a rosey and feminine fragrance with a gorgeous bottle. Dolce&Gabbana perfumes are THE best according to Marta. This one smells very similar to its sister Dolce & Gabbana The One just a little lighter. Although it's called 'Rose The One' I don't smell any strong rose scent, which is a plus.
Celebrate Mother's Day and the launch of Victoria's Secret HEAVENLY FLOWERS fragrance!
WHEN: SATURDAY, APRIL 24, 2010 12–3PM
WHERE: VICTORIA'S SECRET SOHO 591 Broadway, New York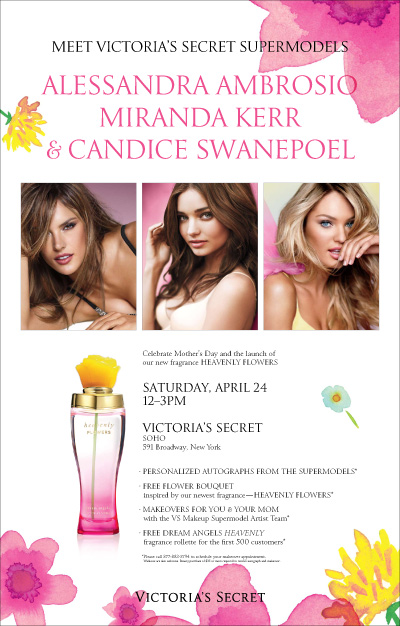 What's in it for you?
· PERSONALIZED AUTOGRAPHS FROM THE SUPERMODELS: Alessandra Ambrosio, Miranda Kerr, and Candice Swanepoel
· FREE FLOWER BOUQUET inspired by the new fragrance—HEAVENLY FLOWERS
· MAKEOVERS FOR YOU & YOUR MOM with the VS Makeup Supermodel Artist Team
In search of a Mother's Day gift that's more meaningful than a blah bouquet? Look no further than Bath & Body Works, your destination for a personalized present that speaks to your mom's unique personality.
While choosing the right scent can be daunting, Bath & Body Works makes it simple to find a fragrance that suits her: The store organizes scents by personality, helping you immediately identify the kind of fragrance that embodies her individuality. And because Bath & Body Works collaborates with the same world-class perfumers to create scents with the same superior ingredients as prestige brands, Bath & Body Works' offers the same premium quality fragrances at an accessible price.
For the chic, modern mom, choose a seductive scent from "The Sexys" collection. Spicy, exotic and sensual, the ultra-feminine scents are ideal for the fashion-forward woman in your life. Go for a Sexy scent with alluring floral notes like Japanese Cherry Blossom or Velvet Tuberose to give the gift a springy touch.
What Mom doesn't have her favorite Bath & Body Works Signature fragrance? From Sweet Pea to Japanese Cherry Blossom to Black Amethyst, each of the Signature Collection fragrances fits a special personality or mood that describes every mom. To celebrate Mother's Day, Bath & Body Works wants to know "What's Your Mom's Signature," is your mom a Cuddler…warm and nurturing or is she Fresh…vibrant and cheerful!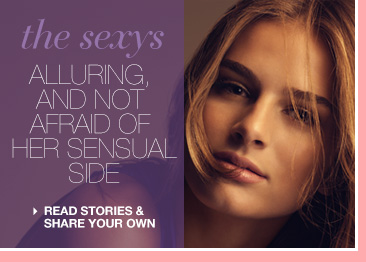 Visit BathandBodyWorks.com/MothersDay and submit a short story along with video or photograph and tell us why your Mom is a Sexy, Romantic, Cuddler or Fresh!