All Posts Tagged With: "Talika"
A French friend of mine called me the other a Francophile. In translation it's basically a person who has a strong interest in, or admiration for French culture. Hey, I learn everyday, and this one I'm adding to my vocabulary at once. What I know for sure is that I'm a person with a strong interest and love for French skincare!
I would like to share with you my list of French skincare lines that I absolutely love for my skin in general, and particularly my under eye. I believe there are some things in life that you need to invest, like good shoes, and a good eye cream!
Here it is, Marta's favorite eye creams or eye treatments, oo la la..Eye Dream by Talika and Eye Therapy Patch by Talika. SAMPAR Eye Rule peptide & adenosine under eye cream. And, Orlane Absolute Radiance Lightbox or Orlane éclat absolu Lightbox.
Eye Dream by Talika ($55): Apply at night under eye, (I cheat and I also apply during the day, works & feels amazing, shu…). During sleep, the delicate skin around your eyes loses up to 50% of its moisture and is most biologically receptive to external hydration and nourishing ingredients. Eye Dream by Talika can help in keeping you under eye very nourished, hydrated, and refreshed. I love using Eye Dream after a long day of work (blogging that is:) or  a big night out. It immediately revives my tired eyes.
You might also like Eye Therapy Patch by Talika ($62): This patch is a pleasant, effective, natural and comfortable solution for combating wrinkles, circles and under-eye puffiness.
Visit www.talika.com to further explore the brand.
SAMPAR Eye Rule peptide & adenosine under eye cream ($78): Celebrity fans: Famous celebrity makeup artist, Matin, used it on Julianne Moore and Claire Danes. Jessica Szohr from Gossip Girls is also a fan.
Ever wondered how to get movie star eye lashes? Think: Kim Kardashian and her super long lashes.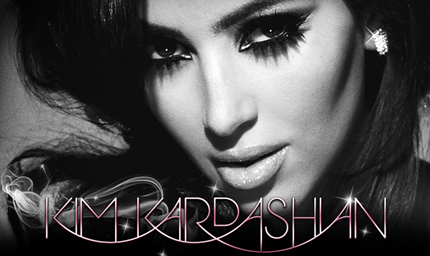 Well, looks Talika revolutionary lashes-growing Lipocils will help you to achieve this very glamorous look.

The story started in one of the most famous hospitals in Paris and brings us today with an amazing product, LIPOCILS, that will actually make your lashes grow and get a voluptuous and yet natural look!
Do you wish for long sexy eyelashes?  You may get your wish granted thanks to Talika Eyelash Lipocils Conditioning Gel.  Eyelash Lipocils by Talika Paris is an eyelash gel enriched with lecithin and lipocils, a natural plant extracts, to stimulate the growth of long, lustrous lashes. 
Wait for results in just 28 days.  How to use Talika Eyelash Lipocils Conditioning Gel: use twice a day, morning and evening, after cleansing. Apply to lashes and to the skin at the base of your lashes. Then apply your favorite mascara when it's dry, in just one minute. Cost: $38.  Also check out Talika Lipocils Eyebrow Conditioning Gel which is a colorless and odorless eyebrow gel with lipocils to stimulate growth for thicker, healthier brows.  How to use Talika Eyebrow Conditioning Gel: use twice a day, before makeup application, for the first 28 days, then once a day. Safe for even the most sensitive eyes.  Cost: $38.
Talika Paris is known as the eye expert.  Talika Paris uses only natural plant based ingredients.