All Posts Tagged With: "Molton Brown"
Join the fabulous follwing fashion and beauty brands during Fashion's Night Out in NYC, Thursday, September 10th, 2009! I feel New York Fashion Week Spring 2010 in the air:)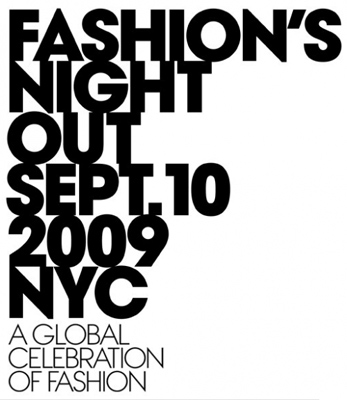 Oscar Blandi Salon: The Oscar Blandi Salon will offer an exclusive Blowout Lessons and Bellinis Master Class at 9pm. This service teaches clients the necessary skills to style and maintain the look of a salon blowout at home. Customers can sign up in advance to participate. Bellini's, champagne and hors d'oeuvres will be served.
Laura Mercier: The Laura Mercier counters in Saks, Bergdorf Goodman, Henri Bendel and Bloomingdale's will be hosting "Lash Out" events where consumers can receive complimentary lash application with a lash purchase.
Hotel St. Barth Isle de France recently unveiled a quartet of well-appointed Beach Suites, each boasting breathtaking views of pristine Baie des Flamands. Adding to the existing luxurious accommodations and amenities at Isle de France, the new Suites offer a private retreat for guests – ideal for honeymooners or those just looking to get away from it all. Situated directly on Flamands Beach, the deluxe Beach Suites have been designed in the casual-chic style of interior designer Penny Morrison of Morrison Interiors in London, who helped the redesign of the property when it was bought in 2000 by current owners Charles and Mandie Vere Nicoll.
"We are excited by this new addition to our property," said Charles Vere Nicolls. "The best and latest in luxury amenities combined with Penny and Mandie's relaxed style enhances the peaceful setting for guests."
Molton Brown Blu Maquis Fine Liquid Hand Wash purifies, protects and refreshes your hands with a warm fusion of Corsican fir extract together with an aroma of rosemary, nutmeg, patchouli and incense oil.  Molton Brown Blu Maquis Fine Liquid Hand Wash is more gentle and more hydrating than a regular soap.  And the scent is wild Mediterranean maquis.  Cost: $23.
More products in the Molton Brown Blu Maquis line: Molton Brown Blu Maquis Soothing Hand Lotion $25. 
Molton Brown Blu Maquis Arc which is a hand-made glass arc designed to hold Molton Brown Blu Maquis Fine Liquid Hand Wash and Molton Brown Soothing Hand Lotion. Created from many hues of blue glass, it is triple fired in an artisan workshop in Cornwall $100. 
Molton Brown Blu Maquis Air which is a room spary $36.  Molton Brown Blu Maquis Air Candela a scented candle $55.