All Posts Tagged With: "3.1 phillip lim"
NEW NARS Orgasm Illuminator: Sheer, weightless fluid that instantly makes skin refreshed, radiant and glowing, the ORGASM ILLUMINATOR is a new product category for NARS. Flecks of gold, peach and pink shimmer softly diffuse light, melting into the skin to allow natural luminosity to shine through. It joins the cult-followed Orgasm franchise which includes Blush, Lip Gloss, Nail Polish and The Multiple.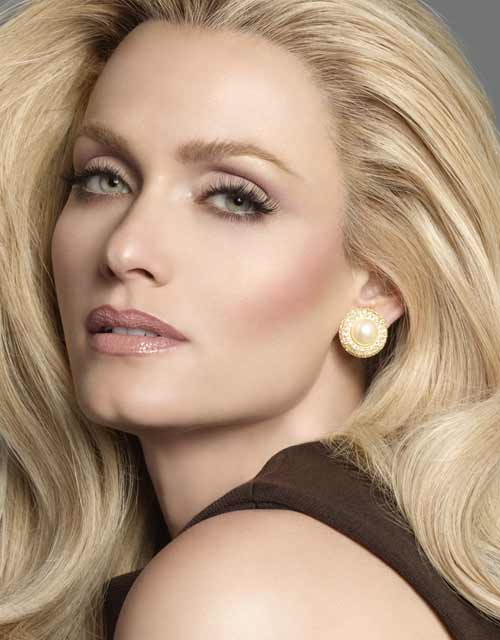 Amber Valletta for NARS Cosmetics
Revered by makeup artists, celebrities and consumers worldwide, NARS Orgasm products have been the recipient of numerous beauty accolades. Founder and Creative Director François Nars chose supermodel and long-time friend Amber Valletta to be the face of the product for the campaign. Additionally, the Orgasm Illuminator was used to create the looks backstage at many of the Spring/Summer 2010 Fashion Shows including 3.1 phillip lim, Marchesa and Thakoon.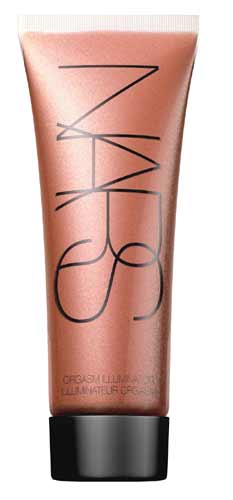 NARS ORGASM ILLUMINATOR contains raspberry and black currant; bisabolol; Indian Frankincense, Panthenol and Sodium Hyaluronate. It is non-comedogenic.
Price: $29.00 – 1.1 Oz. 30ml
Availability: Sephora.com
See more Amber Valletta behind the scene photos for the NARS Orgasm Illuminator ad campaign.
NARS Cosmetics created the makeup look at the 3.1 phillip lim Men's AW2010 show.
INSPIRATION: Bringing wild into the city. "I wanted the makeup to have a sense of moving forward. The phillip lim man is sure of himself and never looks back," said designer Phillip Lim.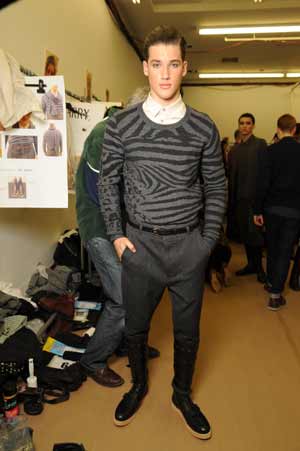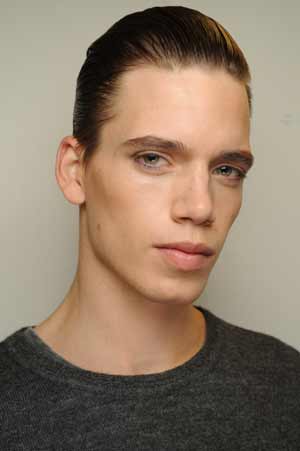 LOOK: "The look is elegant and modern" said Itsuki about the look. "The skin is very clean, the brows are handsomely defined and the eyes have a very light definition."
Here is how to get the makeup look with NARS Cosmetics:
New York Fashion Week Fall/Winter 2010: NARS Cosmetics created the makeup look at the 3.1 phillip lim AW2010 show.
INSPIRATION: Disco-punk. "This is a youthful, rebellious look that exudes a strong sense of confidence. Energy radiates within the girls through their makeup with eyes that have a bit of a rock and roll feel," said designer Phillip Lim whose inspiration stemmed from an image of Blondie's Debbie Harry.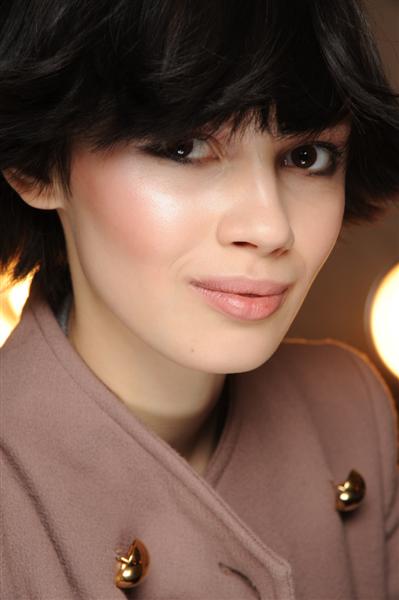 LOOK: "This look has many layers," said NARS lead artist Lisa Butler. "The eyes are punchy and edgy while the skin was kept healthy and glowing. The lips are a soft, sheer pink for the elegant punk-rock princess style that Phillip was looking for."