All Posts Tagged With: "sephora.com"
Looks like Kim Kardashian's perfume is now available at sephora.com. Kim's fragrance is simply named KIM KARDASHIAN and comes in a gorgeous deep black purple bottle with a pink logo. I quite like the way the bottle looks and the logo KK. However, I haven't smelled it yet. Have you?
Aren't you curious to find out what type of fragrance notes Kim Karadashin is into?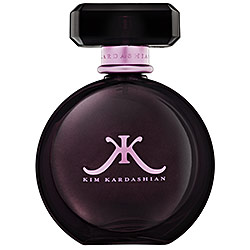 TV star, entrepreneur, model, actress, and trendsetter Kim Kardashian adds another accomplishment to her portfolio: a trademark fragrance. Discover the sensual scent inspired by one of the world's most idolized women. The essence evokes Kim's sultry style with crisp top notes, lush mid notes, and a sexy drydown. Gorgeous, voluptuous florals reflect her allure, while soft jasmine, tuberose, and gardenia mirror her femininity. Tonka bean, jacaranda wood, and sandalwood add a warm, sensual base.
FAB Launches at Sephora Stores THIS WEEK: First Aid Beauty.
There's a new kid in town…and by town we mean, Sephora. First Aid Beauty hits the shelves of over 100 Sephora stores begining of this week. Finally, there is a prestigious answer to skin's pesky problems! First Aid Beauty is a premium collection of skincare that caters specifically to sensitive skin and universal beauty challenges. The line offers both daily skincare basics and intense therapy and emergency care for common skin problems and beauty challenges.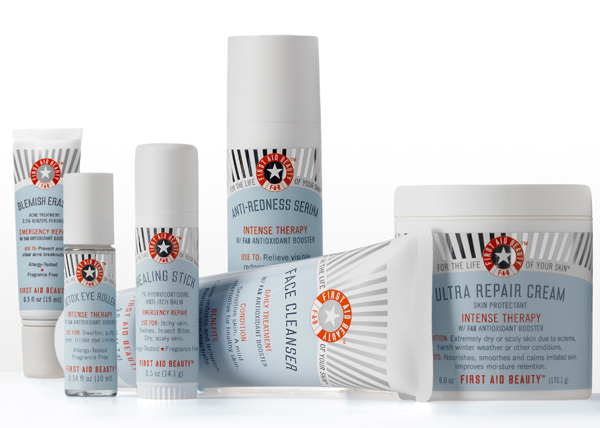 I got my hands on the NEW DiorShow Extase Mascara by Dior the Bentley of mascaras and my lashes are loving it! I'm a sucker to a mascara that gives my lashes that instant volume and definition boost. You feel it working right away. My lashes are hitting my brow line at the moment. Fact. 🙂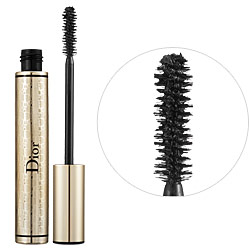 The first mascara to plump lashes inside and out—wear it alone or pair it with your favorite Dior mascaras. DiorShow Extase ($28) provides built-in treatment benefits and high-impact lashes in a single stroke! The spherical-shaped Black Pearl Pigments create a 3D volume effect and the exclusive Metamorphosis Powders expand in size by up to 50% after application. Also, SR38 Patented Ceramid brings additional care, reconstructing damaged lashes and promoting stronger and fuller lashes.