Oscar wasn't the only accessory that sparkled at last nights show luxurious, brilliant hair shined its way throughout the main event. Pureology PureArtists Mary Katherine Hecht, Tyson Daniel, Sherilynn Smart, Darren Pena and April Webster and Wendy Belanger list the top three hair trends of last night's 81st Academy Awards along with step-by-steps for you to achieve the award show look at home. 
Top celebrities including Michael Shannon, Viola Davis, Amy Adams, Taraji P. Henson, Jane Seymour and Ted Danson, that attended the WOW! Creations Lifestyle Gifting Lounge at the Beverly Hilton Hotel received Pureology InCharge Firm Finishing Spray

…and GlossingMist Shine Spray in their gift bags.

Top hair trends at the Oscars:
1. Elegant Partial Up-Do as seen on Angelina Jolie
2. Futuristic Mold as seen on Kate Winslet
3. Chic Chignon as seen on Natalie Portman
Elegant Partial Up-Do: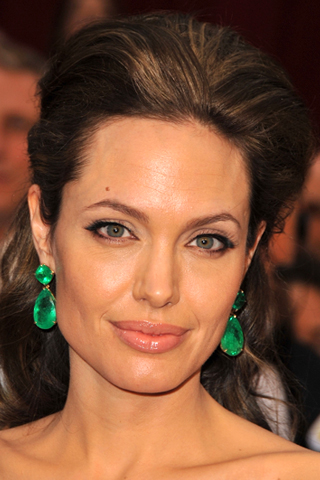 Angelina Jolie.
1. Set the hair with a 1.5 inch curling iron using Pureology InCharge Flexible Styling Spray. Pin the curls, let set and cool.
2. Lightly back brush the top and side sections of the hair.
3. Smooth the side sections first, and pin the left side panel to the center back. Criss cross using bobby pins creating an X with the bobby pins.
4. Repeat this on the right side placing this section directly next to the left side panel.
5. Gently brush the top section back towards the crown using InCharge Flexible Styling Spray to smooth the hair and place this hair over the hair pins that formed the X's.
6. Pin this section with hairpins to cover the previous pins and add security to this section.
7. Finger rake the remaining hair with ShineLuxe to blend the textures.
8. Finish with TakeHold Flexible Non-Aerosol Hair Spray and GlossingMist Shine Spray.
Futuristic Mold:

Kate Winslet.
1. Set hair on rollers using SprayGel.
2. Brush out the set and tease the base.
3. Smooth the hair and mold with ShineLuxe and a nylon brush.
4. Tuck hair under at the base of the neck and pin.
5. Finish with GlossingMist Shine Spray for shine and InChargePlus Firm Finishing Spray for strong hold.
Chic Chignon:

Natalie Portman.
1. On wet hair use a cocktail of equal parts NanoGlaze Styling Hair Crème and EssentialRepair InstantRepair for hold and humidity resistance.
2. Dry hair and set with 3/4 inch iron using SuperSmooth HotIronProtectionSpray Spray to create ringlets.
3. Finger comb out the ringlets and gather into a low chignon in the back of the head (sides should be a smooth as possible).
4. Create a ponytail at the neck pinning curls individually to the back of the head, layering and building until there is a chignon looking structure.
5. Use DryShine Hair Styler and NanoWax Moldable Hair Texture to work with the curls on an individual basis.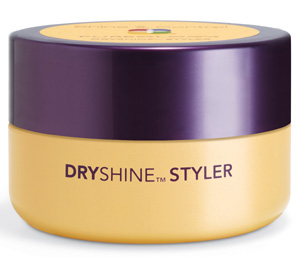 6. Finish with InCharge Firm Finishing Spray for and GlossingMist Shine Spray.