All Posts Tagged With: "beauty"
Read my column in DesertLivingToday…Take 5 for Beauty with Marta's Top 5 Picks this month with a couple of gift ideas for beauty lovers.

Marta Walsh Talking Makeup founder and Paradise Valley & Scottsdale Realtor in DesertLivingToday.com
Beauty brands and products mentioned this month are:
L'Oreal Magic Smooth Souffle Foundation
British womenswear designer Giles Deacon will now add beauty to his already successful collaborative portfolio with British High Street Retailer New Look. In mid November 2011 Giles will launch an exciting capsule cosmetic range consisting of nail polishes, nail wraps and false lashes under his famed Gold by Giles label.
Fashion & Beauty News. NEW YORK, NEW YORK, October 13 , 2011– Today MAC VIVA GLAM spokesperson Lady Gaga and Nicola Formichetti, Gaga's stylist, premiered a short film directed by Ruth Hogben, which unveils The Masterpiece that Nicola designed for Lady Gaga as part of the VIVA GLAM social awareness campaign.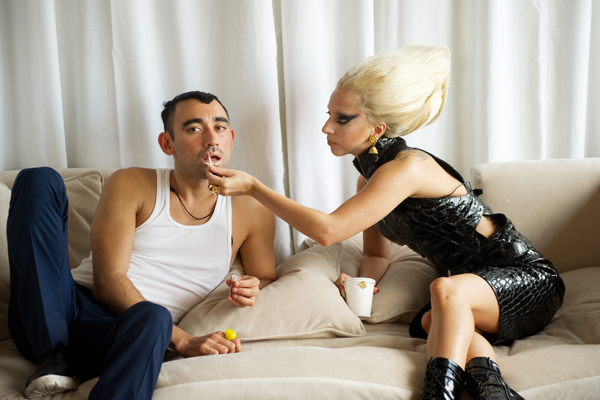 L to R: Nicola Formichetti & Nicola Formichetti
THE ZOE REPORT launches a daily newsletter this Autumn for beauty lovers everywhere. Starting this October, ZOE Beautiful, a dedicated daily e-mail for beauty enthusiasts curated by Team Zoe, in addition, they have re-launched their accompanying website, TheZoeReport.com.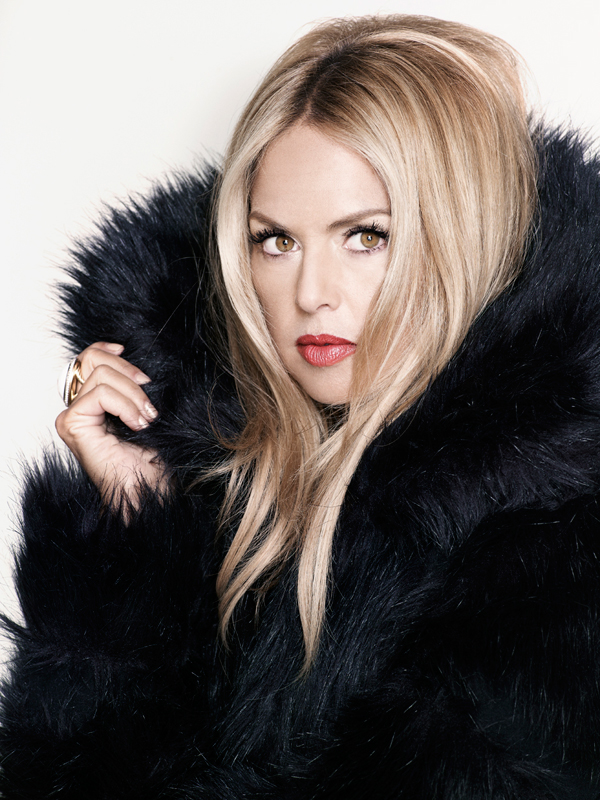 "The queen of fashion & style the beautiful Rachel Zoe"-says Marta Walsh🙂
The Zoe Report is the extremely popular daily e-mail newsletter and website created by Rachel Zoe, delivering highly sought-out style to its dedicated audience. Intended for true beauty buffs, ZOE Beautiful delivers the latest in "a-mah-zing" hair, makeup and skincare products. Rachel Zoe commented…
Emma Watson graces VOGUE Cover July 2011. It is definitely a fashion photo shoot with extreme makeup and photoshop and at times I wish Emma looked more like herself.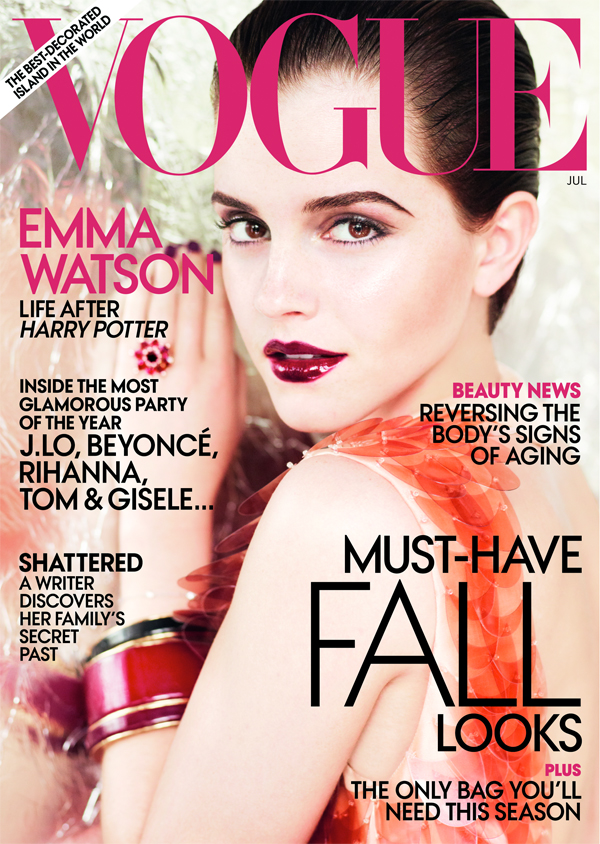 "At 21, Emma Watson has finally reached the grand finale of the Harry Potter movies that have dominated her young life. She discusses her next chapter in the July issue of Vogue, on newsstands nationwide June 21st, 2011. Ms. Watson was photographed for the cover (in Prada) by Mario Testino." Read complete article is available on Vogue.com.
Emma Watson VOGUE Cover July 2011, see more of Emma.
Today, June 3rd, 2001, M·A·C Cosmetics confirmed an upcoming collaboration with designer, Gareth Pugh. The brand will celebrate the partnership with Gareth next month at a cocktail party in New York City in anticipation of the global launch starting November 2011. The collection will include multiple colour products and accessories in special packaging. M·A·C has supported Gareth since he first began showing his collections nearly seven years ago.
Victoria's Secret Supermodel Bombshell Alessandra Ambrosio was in Miami sharing the season's must-have bras, bikinis, and beauty items from the Bombshell Summer Collection. TM has the sneak peek pics.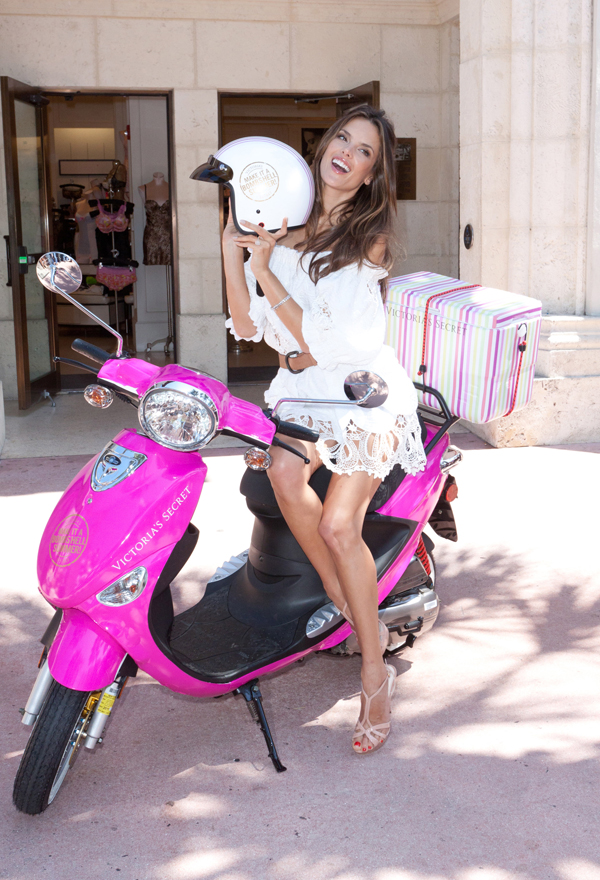 Victoria's Secret Bombshell Summer Tour Stop in Miami with Alessandra Ambrosio. June 2, 2011, at the Victoria's Secret Lincoln Road Store 901 Lincoln Road (between Jefferson and Michigan Ave, Miami Beach, Florida.
Actress, model, mother and star of "Modern Family," Sofia Vergara, became the newest face of COVERGIRL cosmetics this morning. The Emmy nominated actress announced her partnership with COVERGIRL earlier today via her Twitter and Facebook pages.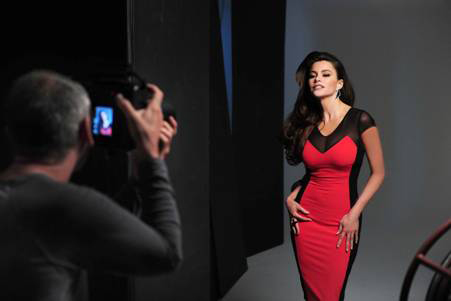 Sofia Vergara The Newest Face of COVERGIRL
Vergara is currently shooting her first advertising campaign for the brand, which will debut in January 2012. Vergara joins the likes of Ellen DeGeneres, Taylor Swift, Queen Latifah, Dania Ramirez and Drew Barrymore as the latest COVERGIRL.
Hello lovers:) Looking for a decent facial cleanser that is effective yet gentle? Well my pick for today is Bare Minerals Purifying Facial Cleanser with Rare Minerals Active Soil Complex. And if you really gel along with this one the Bare Minerals also includes moisturizers.

Bare Minerals Purifying Facial Cleanser photo by Marta Walsh
Michelle Williams looked spectacular on the red carpet at the annual Met Ball last night, held at the Metropolitan Museum of Art. Wearing a beautiful Miu Miu gown accented with metallic bronze and gold swallows, and Fred Leighton jewelry, all eyes were on her fabulous platinum hair.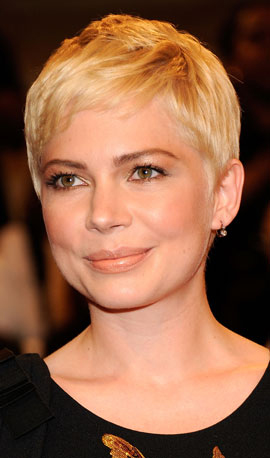 Michelle Williams At The 2011 Met Gala hair styled with Moroccanoil hair care products
Celebrity stylist Peter Gray shares with us how he created the eye-catching style for Michelle's short cropped hair:
"The dress was so beautiful with those bronzes and golds that I wanted to reflect that in her hair. I didn't want it to look styled or even blow-dried, so I created the whole effect on freshly-shampooed, naturally-dried hair. My inspiration was a modern day Jean Seberg with a "Breathless" nuance, but with a soft, sexy and defined texture."