All Posts Tagged With: "Cutler/Redken salons"
Last Thursday, March 25th, 2010, Rodney Cutler and his team of amazing stylists created the "undone pony" for the Ann Taylor Fall 2010 presentation at the Ace Hotel, with celebrity guests Rachel Bilson and Christina Hendricks in attendance. Rodney and his team just worked on over 30 shows during Fashion Week for Fall 2010.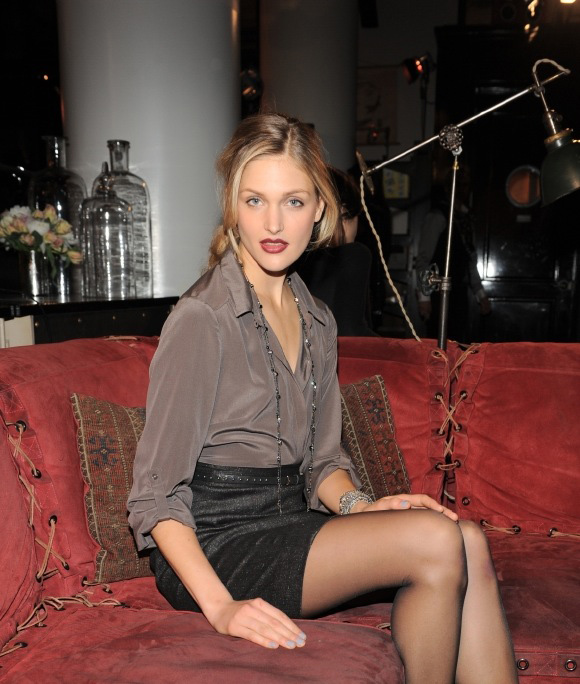 The hairstyle and Inspiration: 20's Parisian Lounge. "We wanted the hair to look finished and polished, yet loosely deconstructed," says Rodney Cutler, lead stylist and owner of Cutler/Redken salons.
Redken is excited to announce the launch of our NEW video series, The Hair Files: How-To Guides for Stylish Hair Everyday! The episodes provide easy step-by-step direction to consumers on how to create their favorite salon hairstyles on their own. The first episode is now live on www.redken.com/hairfiles  and www.youtube.com/redken
Have you ever walked out of a salon hoping that your blow-dry would last for longer than a day? Have you ever wished that you had a personal hairstylist that could style your hair for a special night out? Do you ever wonder what products stylists use on your hair to get it looking so flawlessly full or wavy? Now, the salon pros tips and tricks are revealed! Easy step-by-steps on creating your favorite hair styles are now available on video through The Hair Files: How-To Guides for Stylish Hair Everyday.