All Posts Tagged With: "Gisele's Hair"
My favorite girl Gisele Bundchen was spotted today promoting the Ipanema Footwear at the Grand Hotel Intercontinental in Paris, France. How beautiful Gisele looks and she just had a baby. Secret: I always try to get ('copy') Gisele's hair, color and cut. I try:) Actually last time when I was in New York City I had a chat with Harry Josh who did Gisele's color many times. Harry told me that my hair looks like Gisele's hair. You know how much I love Harry Josh now, right?:)
Watch Marta's video blog for today introducing the latest from John Frieda haircare: John Frieda Root Awakening.
Marta also talks about Harry Josh who is John Frieda's International Creative Consultant, and the man behind supermodel Gisele's hair!!!

Marta's video blog is featured on : www.misslush.com
Products:
John Frieda Root Awakening Shampoo & Conditioner
John Frieda Root Awakening Health Boosting Detangling Spray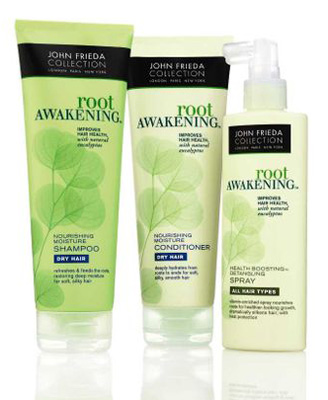 Harry Josh Master Stylist Behind Gisele's Hair Reveals Spring's Most Wanted Hairstyles : Trends can be fleeting, but you can always count on the experts at John Frieda to help you achieve timeless yet of-the-moment style with effortless tricks and accessible product recommendations.
Harry Josh, the master stylist behind the iconic looks of A-listers like Gisele, Ellen Pompeo and Fergie, John Frieda International Creative Consultant Harry Josh tells Cosmopolitan magazine in its May issue (on stands now) how to achieve the season's must-have style no matter what your hair type.
Got Fine Hair?
THE GOAL: A natural look that adds volume and movement every time you turn your head.
THE TRICK: Focus on the lower part of strands and stop stressing about all-over waves.
HOW TO: Blow dry the top portion of hair from cheekbones up. Leave the bottom of your hair slightly damp and coil it into a tight bun. Blast the bun with a blow-dryer until its dry. Mist with a flexible hair spray like John Frieda Luxurious Volume All-Out Hold Hair Spray, $6.50.