All Posts Tagged With: "vibrating mascara"
Estée Lauder Introduces: Holiday 2009.
This past October Estée Lauder has launched the Ultimate Red Color. Here the highlights:
The Ultimate Red Color Collection is a luxurious, opulent collection. The classic navy blue, Signature Estée Lauder packaging has been transformed to a holiday gold, encasing jewel-inspired shades of lavish plums and gold flecked caramels. Lips create a high impact in deep shades of cranberry and blackberry while the skin is lightly dusted in luminous, shimmer powder. Available at Estée Lauder counters nationwide and www.esteelauder.com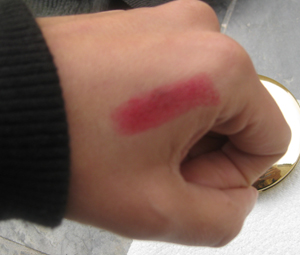 Simply Red Lipstick (left) Simply Red Lipstick swatch (right)
Red carpet beauty scoop: Get the look of Mary-Louise Parker at the 61st Annual Primetime Emmy Awards. Mary-Luise makeup look was created by Makeup Artist: Tina Turnbow for Maybelline New York.
Stepping onto the red carpet in a single strapped, deep purple Zac Posen dress – Mary-Louise Parker was ready to shine at the Emmy's! Tina was inspired by the deep purple and indigo tones in Mary-Louise's dress, and her gorgeous gunmetal grey accessories. To play up the colors in Mary-Louise's dress, Tina brought out her best features with a dramatic yet classic smoky eye, blushing pink cheeks and nude lips.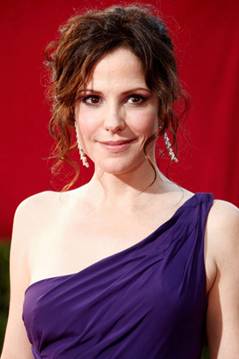 Emmy nominee Mary-Louise Parker, nominated for Lead Actress in a Comedy Series for "Weeds" at the 61st Primetime Emmy Awards, Nokia Theatre, Los Angeles CA, September 20, 2009. Photo Credit: Jeff Vespa/WireImage.com
Face: Because Mary-Louise has beautiful porcelain skin, Tina kept her face looking pristine by applying Maybelline New York Dream Liquid Mousse in Classic Ivory – with touches of Maybelline New York Dream Mousse Concealer in Light under the eyes and to the tops of the cheeks to give a contoured look.
Marta is excited to present Talking Makeup's latest giveaway: Maybelline Pulse Perfection by Define-A-Lash Vibrating Mascara. A take on a popular beauty trend: vibrating mascara! 
How to enter WIN:
1. Subscribe to Talking Makeup's YouTube Channel HERE!
2. Leave a comment HERE! Note: Do not leave a comment under this post, you must leave the comment under video on YouTube, Thanks:)
3. MUST have US or Canada shipping address.
Watch Marta's video blog for more details:
Good luck:)
Maybelline Pulse Perfection by Define-A-Lash Vibrating Mascara is Maybelline's first vibrating mascara. Patent-pending elastomer brush vibrates 7,000 times per stroke. Provides clump-free definition, intense color, and shine. Waterproof; also available in washable formula. Builds lash volume, length, and adds curl. Buildable formula. Ideal for All Skin Types. Contact lens safe.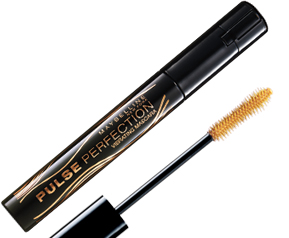 How to use a vibrating mascara, such as: Maybelline NEW Pulse Perfection by Define-A-Lash Vibrating Mascara: