I've been trying to interview Lisa Price the fabulous founder of Carol's Daughter for quite some time now. And, finally, here it is!
I'm so excited to share with you Lisa's story of  an incredible journey creating a sought after skincare and fragrance line: Carol's Daughter.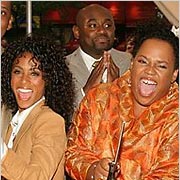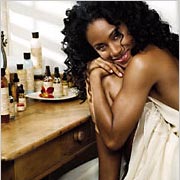 In this interview Lisa Price talks to me about her fascination with fragrance. The Carol's Daughter Philosophy. Why did she choose Jada Pinkett Smith and Mary J. Blige as the faces for her brand, and what's new with Carol's Daughter.
Marta Walsh: When did your fascination with skincare begin?
Lisa Price: It wasn't so much a love for skincare as it was a love for fragrance which began when I was a little girl. I started creating my own scents and creams because I loved to experiment—it's always been a hobby and passion of mine.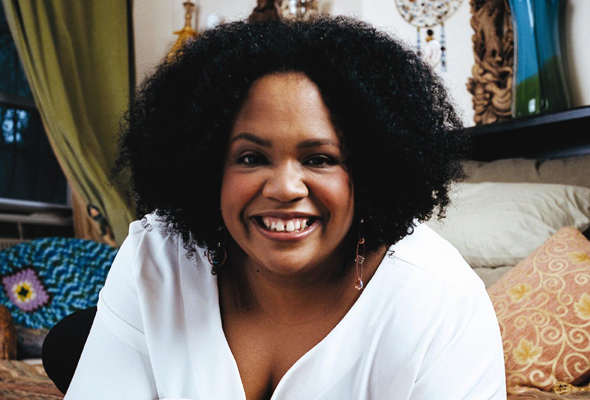 MW: At what point did your love for making your own skincare products in the kitchen turn into a promising business?
LP: After some time of working as a writing assistant for The Cosby Show, and creating personalized scents and products for the cast, my mom encouraged me to make a small batch to sell at a local church flea market. I nearly sold out on the first day!
MW: What is Carol's Daughter philosophy?
LP: Every Carol's Daughter product I create is made with love, and inspired by my own life. Each product is truly unique and created especially for my customers, who are part of the Carol's Daughter family. The idea is not just about looking good, but feeling good inside and out, comforting your body and spirit. Carol's Daughter is also about having a strong sense of family as well as love and respect for yourself and others.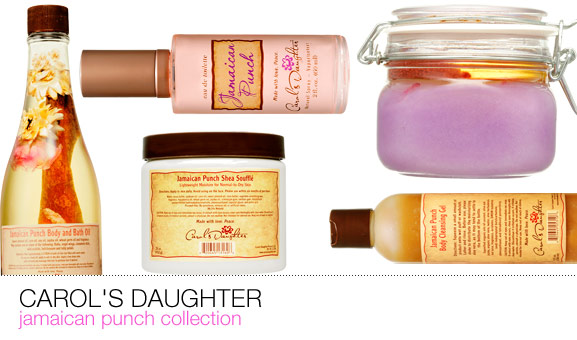 MW: Why did you decide to name your brand: Carol's Daughter?
LP: When I was trying to come up with a name I made a list of things that I was and a list of things I wanted to become. There were other things on the list, like Robert's daughter and Gordon's girlfriend. But when I said Carol's daughter, I got goosebumps. It sounded right. After all, it was my mother Carol's unwavering love and support that gave me the courage to turn my hobby into a business in the first place.
MW: Mary J. Blige loves the Almond Cookie Collection, and Jay Z keeps it smooth with Ocean Scrub. Why are these products are so easy to fall in love with?
LP: My products are created with love, and I think the homemade aspect really resonates with a lot of people who want something special. Every product has a story, and I think that really shines through.
MW: Where do you draw the inspiration from when creating your skincare collections?
LP: Each product I have tells a story. Some of them come from family, such as my mom or grandmother, others from our friends of the family and many of them from the suggestions of many of our customers. Their comments and feedback mean so much to me.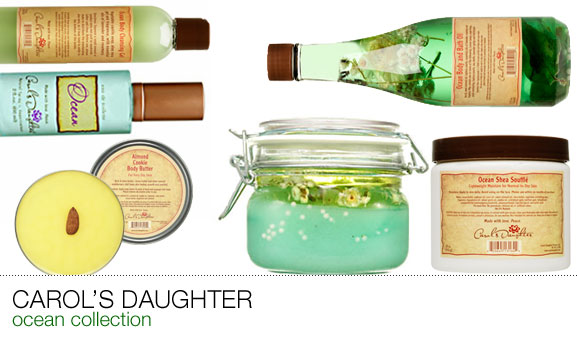 MW: Jada Pinkett Smith and Mary J. Blige are the familiar faces of Carol's Daughter. Why have you chosen these women to represent your brand?
LP: These wonderful relationships came about when celebrities started using my products and telling each other how much they loved them. I met Will and Jada through DJ Jazzy Jeff who was first a fan of my products, and Mary is such a wonderful member of the family – she is everything Carol's Daughter is about
MW: Which is your Carol's Daughter all time favorite product?
LP: Hair Milk. I love all of my products, but if I had to make a choice, the one thing I could not do without is Hair Milk. It is the only product I have found that can make my hair shiny and manageable.
MW: What's new this year with Carol's Daughter?
LP: This August Carol's Daughter is celebrating its sweet sixteen! This month we are also opening a band new store in Atlanta.
MW: What passions do you have besides making our skin beautiful?
LP: I love to spend time with my family and watch movies. I also still truly enjoy creating new recipes and playing around with new ideas in the kitchen.