Other Recent Articles
Oribe Hair Care Stylists share with TM how to get MTV red carpet ready hairstyle looks for Justin Bieber and Lily Collins.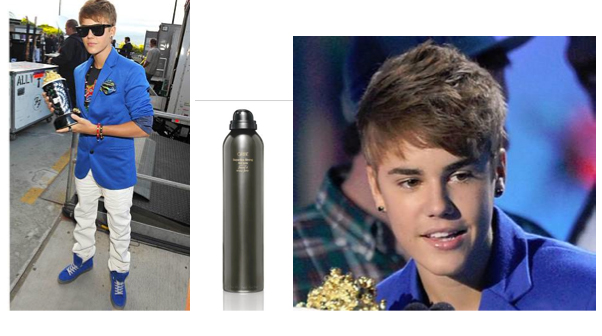 Oribe Hair Care stylists Vanessa Rose Price and Eric Gabriel created side swept styled hair for the one‐and‐only Justin Bieber and natural loose waves for Lily Collins for an evening with the stars.
Justin Bieber, styled by Vanessa Rose Price "Justin decided to rock a slightly edgier hairstyle for his surprise appearance. Leaving behind his signature 'do,' we went with a slightly messier look and pushed it out of his face," says Vanessa Rose Price.