All Posts Tagged With: "Anti- Aging"
Get fountain-of-youth secrets from mom and TV personality, Dayna Devon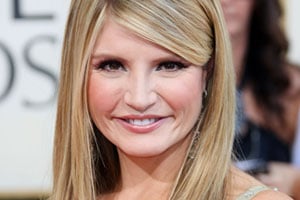 This is a TotalBeauty.com anti-aging skin care article
Dayna Devon tells us what she eats, what anti-aging and beauty products she uses and what kind of exercise she does to keep her looking younger than she is.
CHANEL introduces Ultra Correction Line Repair. The revolutionary new anti-wrinkle solution, ULTRA CORRECTION LINE REPAIR, helps to naturally prevent and correct the appearance of lines and wrinkles at the source.
The exclusive scientific discovery: CHANEL Research identified FN3K in the skin, an enzyme responsible for removing sugar from rigidified collagen fibers, thereby contributing to the natural prevention and correction of the appearance of lines and wrinkles at the source.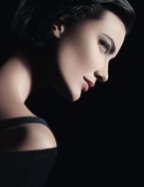 La Mer and Oceana's World Oceans Day 2010 campaign. This year, La Mer is proud to announce the fifth anniversary of its partnership with Oceana, the world's leading international ocean advocacy organization.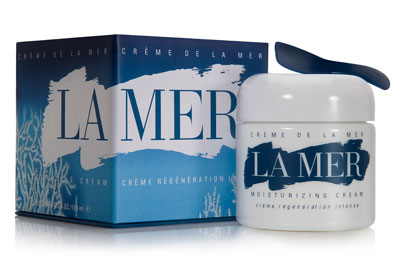 To celebrate, La Mer has created a limited-edition 100 ml World Oceans Day "blue" Crème de la Mer jar and will make a $200,000 donation to Oceana. This is the first time the look of La Mer's signature Crème de la Mer jar has been changed; "going blue" signifies the brand's continued commitment to the oceans.
ANEW Clinical Luminosity Pro Brightening Serum ($54) was keeping my skin superbly clear and baby smooth this weekend. My skin loves everything about this serum which is formulated to treat tell-all signs of aging like uneven skin tone, dullness and discolorations, and dark spots. It's a perfect treat to anyone having one of these 'my skin feels so dull' days. This topical serum harnesses the power of injectable-grade L-Aspartic Acid to help deliver effective brightening results at home. It feels it! 🙂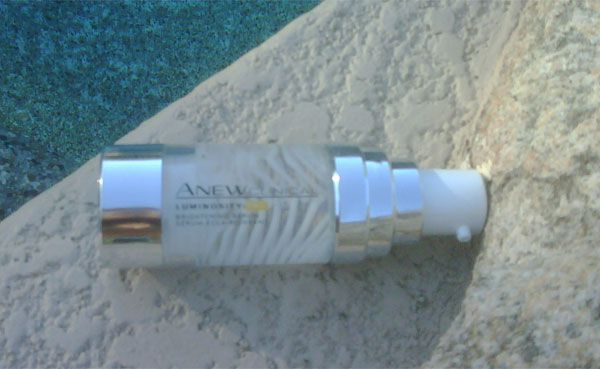 ANEW Clinical Luminosity Pro Brightening Serum is available exclusively through Avon Representatives. To locate an Avon Representative, call 1-800-FOR-AVON or visit www.avon.com.
Introducing Zensation Skincare of Switzerland. Pure and effective, Zensation products are formulated with natural Swiss Alpine plant and fruit extracts. Without using harmful ingredients, Zensation products naturally rehydrate skin.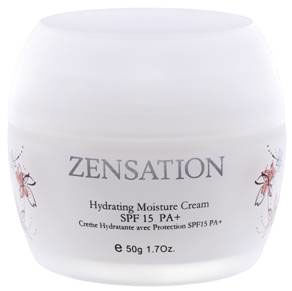 Zensation NEW Hydrating Moisture Cream SPF 15 PA+
Elizabeth Grant Ultimate Cellular Concentrate ($75 for a 45ml bottle) celeb fans include: Brooke Shields, Jennifer Lopez and Leighton Meester!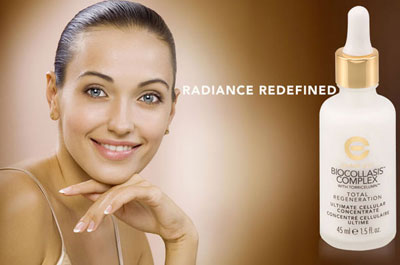 This clinically tested formula uses an intensive concentration of PLANT STEM CELLS to help delay the appearance of aging by protecting and repairing epidermal skin cells, as well as slowing the rate at which surface skin cells deteriorate. Apply sparingly to face, neck and chest area before retiring at night. For more intensive results apply to clean skin morning and night.
Visit www.elizabethgrant.com for more details.
Heading to New York City and looking for some pampering time for your skin? Check out Ildi Pekar Skin Care. As the former head aesthetician for a celebrity facialist for 8 years, Pekar struck out on her own three years ago to bring the latest beauty technology from her native country of Hungary, renown for its venerable beauty history. Exclusive and holistic face and body treatments draw international clientele ranging from runways models perfecting their look for fashion week to beauty and music executives enhancing their stylish appearance.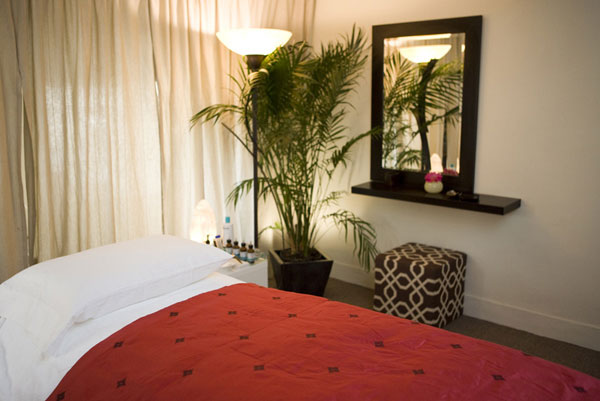 Pekar is specialized in anti-aging, acne facial treatments and cellulite and slimming body treatment. Her signature facial is the micro-current facial (Refine facial) which is tightens and strenghtens the muscle. It gets rid of puffiness, refines your jaw line and you see immediate result.
NEW Neutrogena Retinol Line: Most any derm will tell you – if you want to keep your skincare regimen streamlined and simple use sunblock and a Retinol – everyday. Why Retinol? Retinol is the most effective non-prescription topical treatment currently available for chronological aging and UV aging What is Retinol? Retinol is the purest form of Vitamin A, deemed scientifically superior to other forms of Vitamin A in penetrating the skin.

Retinol NX Concentrated Retinol Progression Kit – $98.00 / Three .75 oz Individual Treatment Tubes
Did you know that Neutrogena Dermatologics, the specialized professional division of Neutrogena, offers a concentrated Retinol line that is exclusive to QVC? They do! The line is called Retinol NX and on May 20th, 2010, they are introducing 3 new products. Celebrity dermatologist Dr. Will Kirby, of Dr. 90201, The Doctors and Big Brother, will be hosting the QVC show to launch the new products.
I'm already a huge fan of AmorePacific Moisture Bound Skin Energy Hydration Delivery System and now very obsessed with the AMOREPACIFIC Moisture Bound Refreshing Hydra Gel ($100) which I hear a favorite of celebs and celebrity makeup artists!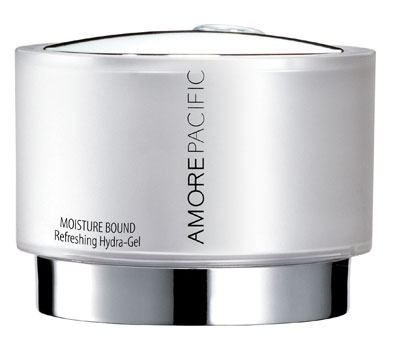 What's in it for you? AmorePacific Moisture Bound Refreshing Hydra-Gel Oil-Free harnesses the power of bamboo sap and red ginseng to revitalize normal-to-oily skin. This unique moisturizer bolsters the skin's defenses against environmental aggressors, promoting resiliency. This product is formulated without Sulfates, Petro-Chemicals, Phthalates. Available at: Sephora.com
Brazilian Peel by Advanced Home Actives is the first ever professional strength self-neutralizing at-home glycolic peel.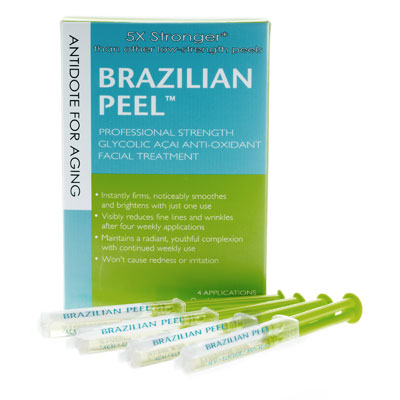 A foolproof alternative to tricky at-home treatments and pricey professional peels. When it comes to glycolic peels, timing is everything—a truly effective glycolic facial treatment requires a perfectly timed neutralizer step to deactivate the potent active ingredient.