All Posts Tagged With: "Anti- Aging"
Elizabeth Grant Ultimate Cellular Concentrate ($75 for a 45ml bottle) celeb fans include: Brooke Shields, Jennifer Lopez and Leighton Meester!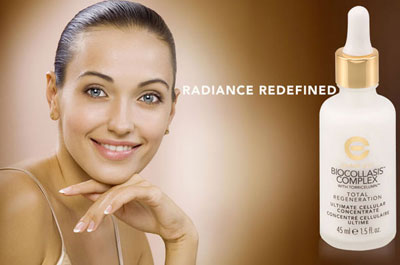 This clinically tested formula uses an intensive concentration of PLANT STEM CELLS to help delay the appearance of aging by protecting and repairing epidermal skin cells, as well as slowing the rate at which surface skin cells deteriorate. Apply sparingly to face, neck and chest area before retiring at night. For more intensive results apply to clean skin morning and night.
Visit www.elizabethgrant.com for more details.
Heading to New York City and looking for some pampering time for your skin? Check out Ildi Pekar Skin Care. As the former head aesthetician for a celebrity facialist for 8 years, Pekar struck out on her own three years ago to bring the latest beauty technology from her native country of Hungary, renown for its venerable beauty history. Exclusive and holistic face and body treatments draw international clientele ranging from runways models perfecting their look for fashion week to beauty and music executives enhancing their stylish appearance.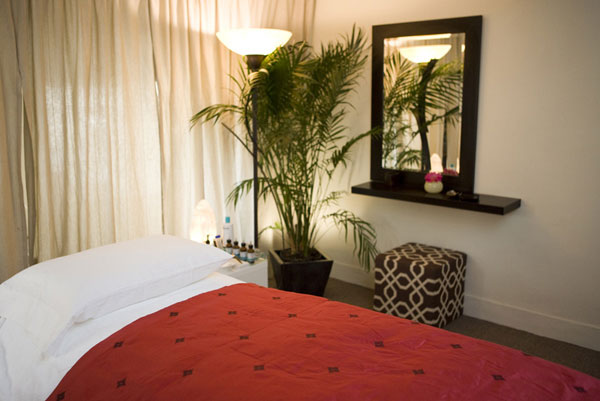 Pekar is specialized in anti-aging, acne facial treatments and cellulite and slimming body treatment. Her signature facial is the micro-current facial (Refine facial) which is tightens and strenghtens the muscle. It gets rid of puffiness, refines your jaw line and you see immediate result.
NEW Neutrogena Retinol Line: Most any derm will tell you – if you want to keep your skincare regimen streamlined and simple use sunblock and a Retinol – everyday. Why Retinol? Retinol is the most effective non-prescription topical treatment currently available for chronological aging and UV aging What is Retinol? Retinol is the purest form of Vitamin A, deemed scientifically superior to other forms of Vitamin A in penetrating the skin.

Retinol NX Concentrated Retinol Progression Kit – $98.00 / Three .75 oz Individual Treatment Tubes
Did you know that Neutrogena Dermatologics, the specialized professional division of Neutrogena, offers a concentrated Retinol line that is exclusive to QVC? They do! The line is called Retinol NX and on May 20th, 2010, they are introducing 3 new products. Celebrity dermatologist Dr. Will Kirby, of Dr. 90201, The Doctors and Big Brother, will be hosting the QVC show to launch the new products.
I'm already a huge fan of AmorePacific Moisture Bound Skin Energy Hydration Delivery System and now very obsessed with the AMOREPACIFIC Moisture Bound Refreshing Hydra Gel ($100) which I hear a favorite of celebs and celebrity makeup artists!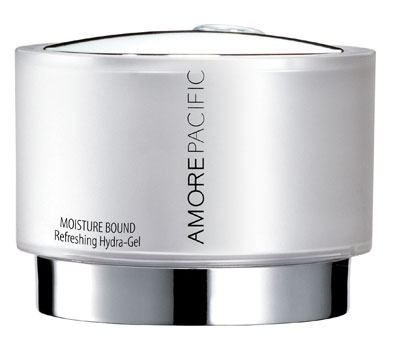 What's in it for you? AmorePacific Moisture Bound Refreshing Hydra-Gel Oil-Free harnesses the power of bamboo sap and red ginseng to revitalize normal-to-oily skin. This unique moisturizer bolsters the skin's defenses against environmental aggressors, promoting resiliency. This product is formulated without Sulfates, Petro-Chemicals, Phthalates. Available at: Sephora.com
Brazilian Peel by Advanced Home Actives is the first ever professional strength self-neutralizing at-home glycolic peel.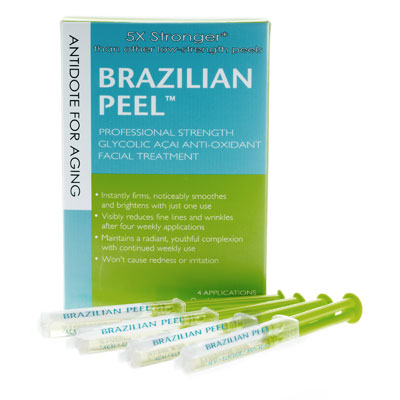 A foolproof alternative to tricky at-home treatments and pricey professional peels. When it comes to glycolic peels, timing is everything—a truly effective glycolic facial treatment requires a perfectly timed neutralizer step to deactivate the potent active ingredient.
Loving the NEW L'Oreal Ideal Skin Genesis Complexion Equalizer face cream. This moisturizer is lighter in consistency than the L'Oreal Age Perfect Hydra-Nutrition Day/Night Cream and is great for summer. This one is also day or night cream and is formulated with Skin Perfecting Complex with Vitamin C+Tourmaline Gem.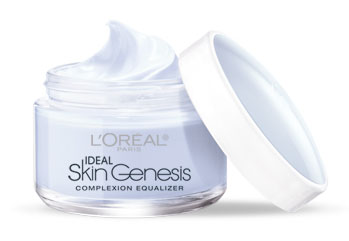 L'Oreal Paris got it right with their new L'Oreal Age Perfect Hydra-Nutrition Day/Night Cream. The product is super hydrating, soothing to dry sin, and it has a really nice citrus light scent which is quite calming. I also like that is a '2-in-1' day and night cream. Sometimes I get confused with all the different creams, and it give me an extra space in my bathroom shelf and my suitcase. I'm so thrilled that great skincare is now very affordable to all women. This one is a drugstore treasure.
NEW Products from La Roche-Posay: Hydraphase UV Eyes Hydrating Protecting Eye Cream with SPF 29 and Rosaliac UV Fortifying Anti-Redness Moisturizer with SPF 15.

Did you know that the skin around the eyes is thinner than anywhere else on the body – about ten times thinner than the skin on the rest of the face – and is therefore more susceptible to damage
Spring and Summer skin care: The NEW SK-II Facial Treatment UV SPF 25 is an advanced daily moisturizer that helps to shield the skin from everyday exposure of UV rays, while simultaneously pampering the complexion with Pitera, the exclusive ingredient found in all SK-II products, and moisturizers.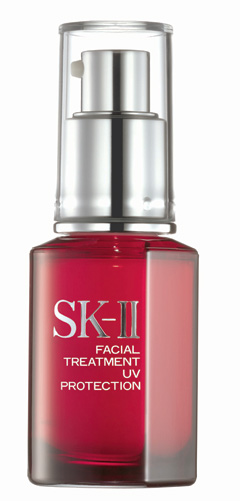 I'm a sucker to skin care products that 'wake my skin up'. I'm all about feeling rejuvenated and invigorated, especially in the morning. Lately I've been using the NEW Orlane Anagenese 25+ Morning Recovery Concentrate to get that re-gained radiance and glow effect. It is a very light and clear serum and feels like fresh water on my skin. Very gentle and soothing.

The star ingredients in Orlane's Anagenese 25+ Morning Recovery Concentrate are a combination of pro cellular growth factors and specific peptide, Hibiscus seed extract, and Ginseng extract. All designed to activate the production of collagen and the synthesis of hyaluronic acid, entourages cell renewal and stimulates micro circulation.