All Posts Tagged With: "Emma Watson"
Celebrity makeup artists love Dior makeup and have been using it lately on their clients!
Geoffrey Rodriguez has been using Dior Beauty products on "Harry Potter" star Emma watson as she tours to promote the new film. Favorites are Dior Addict lip Glow, DiorSkin Nude foundation, diorShow Mascara and Dior 5-Colour Eyeshadow in Incognito.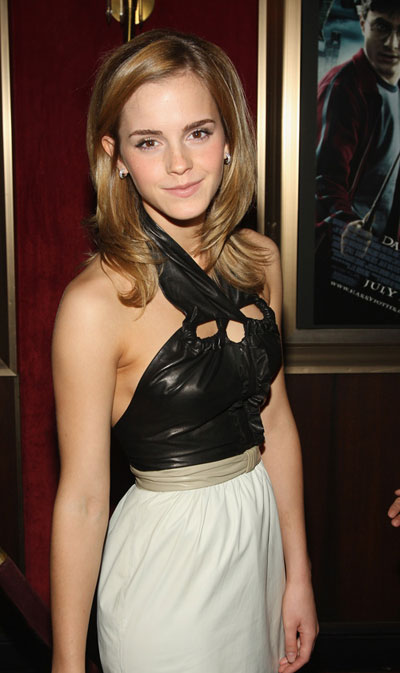 Image via: www.celebrity-gossip.net
Ashunta Sheriff used DiorShow Mascara and DiorBonze Spray Powder on client Alicia Keys for the BET Awards red carpet." The look was inspired by Alicia's recent trip to Morocco for the Mawaline Festival. I wanted to give her a touch of sun-kissed glow and used colors reminiscent of Moroccan paradise", said Sheriff.
I haven't watched "Harry Potter and the Half-Blood Prince" yet but it seems that Emma Watson was still in character arriving the London screening on Tuesday July 7th, with this outfit. All I can think of is Mary Poppins. But, Emma is still my favorite Hollywood starlet with her wholesome looks and amazing talent for acting.
I also love Emma Watson's hairstyle: Hair is all pulled up with a pretty hair accessory. A chic way to stay cool during the hot summer months, or keep hair away from that London rain!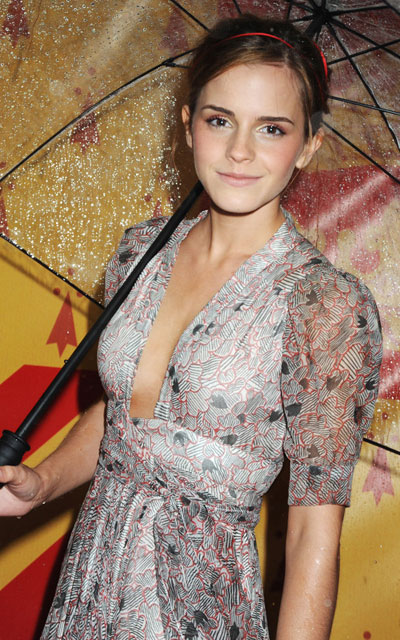 Celebrity image via: celebrity-gossip.net
Emma Watson is gracing Elle UK August 2009 Magazine Cover and I'm loving her eye makeup! Am I smelling a new makeup trend: cat eye?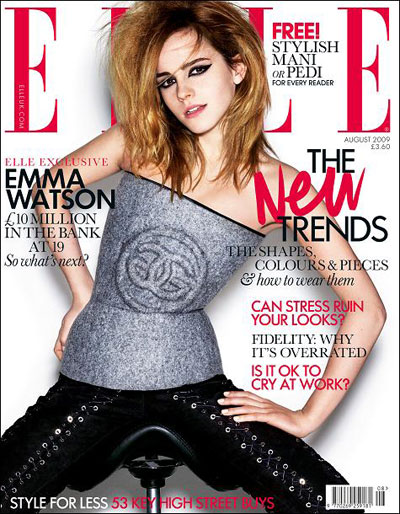 Here is how you can too get the cat eye makeup look with Talking Makeup's Everyday Relaxed Cat Eyes Makeup Tutorial:
We all know actress Emma Watson from the legendary classic movie series (according to Marta:) Harry Potter. Emma grew up into an absolutely beautiful young lady, just as she was in her movies as a young girl.

Actress Emma Watson.
I love Emma Watson's new blonde hair, or her blonde highlights. I also love how her pale porcelain like face or complexion is contrasted with a red lipstick. Emma looks very pretty at the Cartier International Polo Day event in England.
(pic: via: I'm Not Obsessed).