All Posts Tagged With: "cover"
Gwen Stefani is gracing In Style Magazine cover April 2010. Do you love?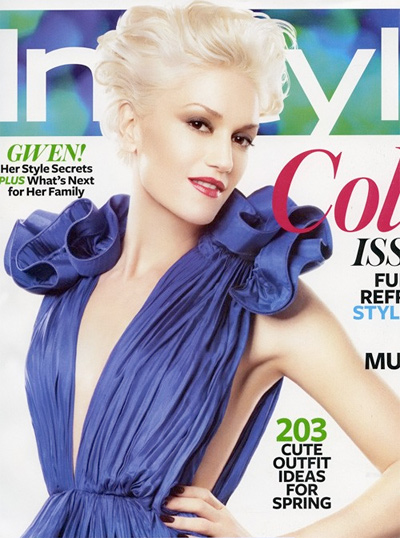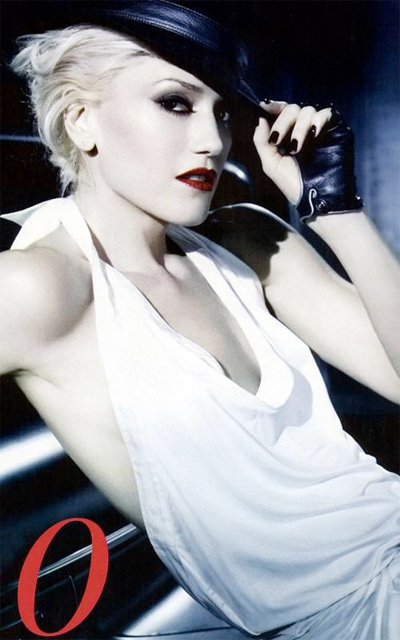 Megan Fox is gracing Harper's Bazaar UK cover April 2010. Do you love?
Jennifer Aniston and Gerard Butler, the Bounty Hunter co-stars look fabulous and super glamorous on the cover of W Magazine April 2010. The title is cute: "Jen & Gerry". The famous duo were photographed by Steven Klein and styled by Alex White. Do you love?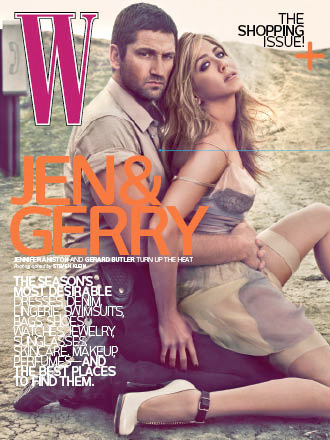 Arlenis Sosa Latina magazine March 2010 Cover and Lancôme: The radiant Arlenis Sosa, one of Lancôme's favorite spokesmodels, was feted by Lancôme and Latina magazine on Monday night, Feburary 22nd, 2010. The party celebrated Arlenis's cover story in the March 2010 issue of Latina (image below).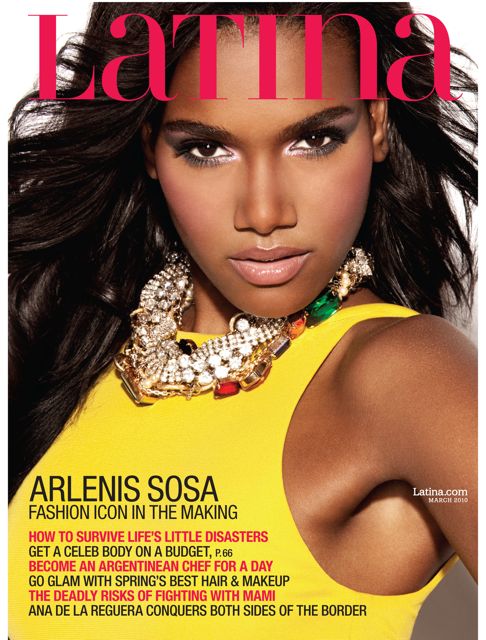 The fun party, which was held at The Lancôme Boutique on NYC's Upper West Side, attracted quite a crowd. Makeup artist Scott Barnes was there, as were pop star Kat DeLuna and MTV's Julissa Bermudez—fellow Dominicanas there to cheer on Arlenis. (We were especially loving Kat's dramatic black eyeliner and glossy lips, which was done by Scott himself.) The team behind the cover—photographer Marc Baptiste and makeup artist Rene Garnes—also dropped by. Arlenis was thrilled to see designer Luis Menieur there, too. After all, he did launch her modeling career after discovering her in Santo Domingo!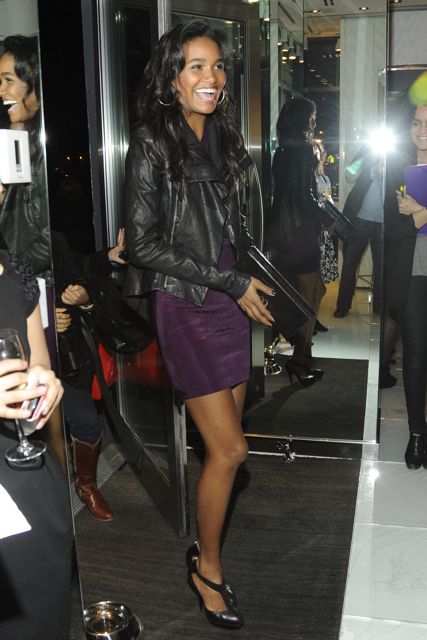 Arlenis looked radiantly chic in a Bordeaux-colored Alexander Wang mini-dress. The Lancôme Boutique's Ewa Szwed did Arlenis's makeup for the party here are the Lancôme products used:
Kemp Muhl and her boyfriend Sean Lennon celebrated Kemp's cover of the 1st addition of MODELINIA magazine last night, Wednesday, February 17th, 2010! The couple posed next to her MODELINIA magazine cover at Tanuki Tavern Hotel Gansevoort.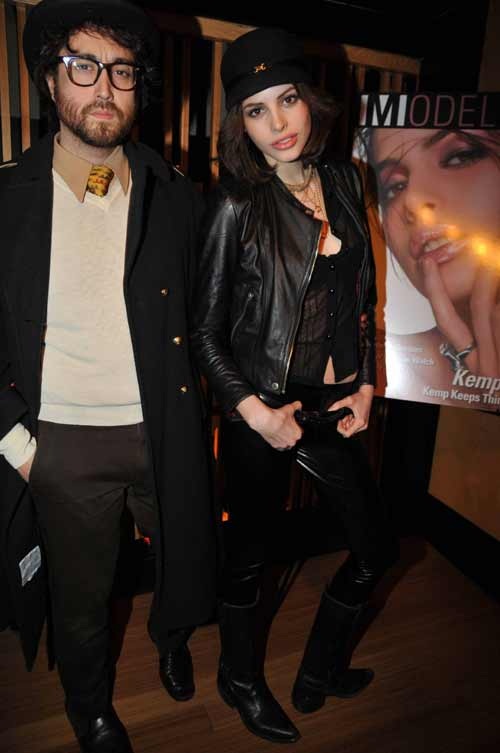 MODELINIA Magazine is a 32-page magazine with four different covers featuring some of the biggest faces in fashion: Coco Rocha, Chanel Iman, Kemp Muhl and Emily Didonato. Copies were distributed in prime spots throughout New York City including The Bryant Park Hotel, Barney's Coop, Frederic Fekkai salons, Intermix, Scoop, The Bryant Park Tents and MILK Studios. The magazine contains original MODELINIA content, including exciting articles, imagery and profiles on stylish models.
Megan Fox is gracing the W Magazine Cover March 2010. Do you love?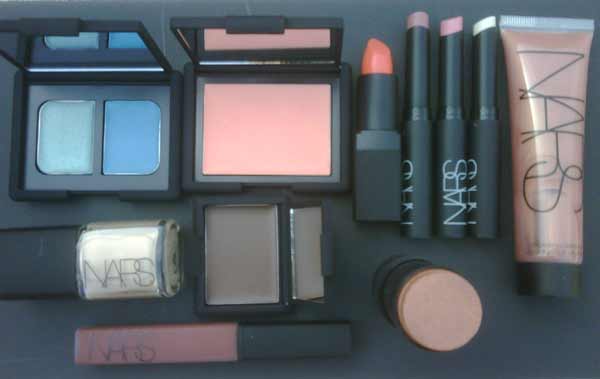 See more Megan Fox pics in W Magazine!
Congrats Brooklyn Decker for making the 2010 Sports Illustrated Swimsuit Edition cover! You look smashing. Andy Roddick is one lucky guy. Is it just me but Brooklyn reminds me of Elin Nordegren Tiger Wood's wife. Both most beautiful women I've ever seen.
In the February 2010 issue of GQ is naming the 25 Most Stylish Men in the World for 2010, and heading up the list is Johnny Depp. Also making the list: Robert Pattinson, David Beckham, Ed Westwick, Ryan Gosling, Jay-Z, Tom Brady, Anderson Cooper, LeBron James and more! The February issue of GQ hits news stands nationally on January 26 and is available on iTunes. GQ will be posting the complete list for people to vote on THE MOST stylish man, later today on GQ.com.
Read full article in GQ.com

Cover photo: Patrick DeMarchelier / GQ
Rihanna is looking pretty but sad/angry (is it just me?) on the cover of W Magazine February 2010. I still love her though! Do you?
Hearing Elle Russia takes me back to the place I was born, the Former Soviet Russian Republic Georgia. I sometimes wonder what my life would have been like if my parents never left Russia. Maybe my name would be something like Marta Shalvovna and not Marta Walsh LOL (which really happens to be my Russian middle name). Enough about me, let's talk Eva Mendes. Eva is one of my favorite Hollywood beauties. She reminds me of Raquel Welch another natural and classic beauty. The question is: Do YOU love?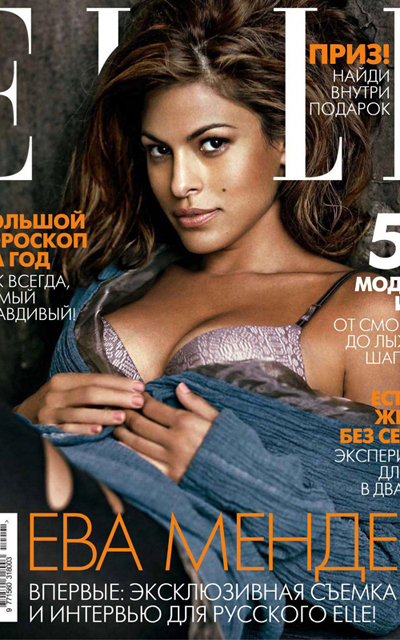 See more Eva Mendes in ELLE Russia January 2010!