All Posts Tagged With: "Makeup Artist"
The flagship brand of The Estée Lauder Companies, Inc., today named world-renowned makeup artist Tom Pecheux Creative Makeup Director. A favorite of top photographers, stylists and fashion editors around the world for his sophisticated take on Parisian glamour, Pecheux will work closely with the Estée Lauder brand to help set artistic direction for the next generation of Estée Lauder makeup and communicate his point of view on modern beauty to consumers, press and fashion and beauty influencers.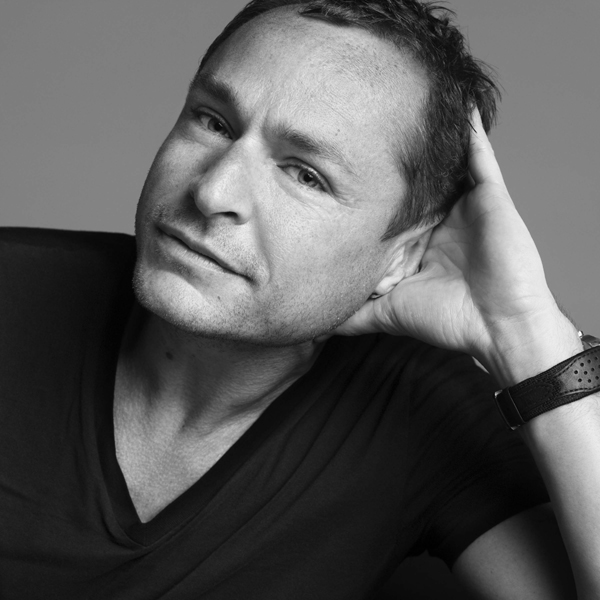 Tom Pecheux
Jennifer Aniston loves Dior Addict Ultra-Gloss Reflect!
Celebrity makeup artist Jorjee Douglas, who recently worked with Jennifer Aniston on the set of the upcoming film "The Baster" (also starring Jason Bateman), says that Jennifer can't get enough of Dior's Ultra-Gloss Reflect in Beige Velvet #127.
Douglas is a well-known Hollywood makeup artist, who also has credits for "500 Days of Summer," "He's Just Not That Into You" and the recent Gwyneth Paltrow film "Two Lovers." She called in tons of Dior product while working with Aniston on the New York-based set this summer!
Images via:
Hollywoodtuna.com
MAC Cosmetics provides artistry and product support to numerous films, television shows, theatrical productions and performances around the world. In addition to supporting such shows as Mad Men, Gossip Girl and Ugly Betty, MAC is also the official makeup of Cirque du Soleil.
One of the latest projects is the film production of Twilight, the highly anticipated, #1 New York Times Bestselling book by Stephenie Meyer brought to life. With over 17 million books in print, these books are a cultural phenomenon.
The movie Twilight, is scheduled to premiere in November 21, 2008.
Below is an interview with Makeup Department Head Jeanne Van Phue with some insight into the makeup direction of the movie.
Q: What was the process for creating the various characters' looks?
A: Katherine Hardwicke, the director, and I have previously worked together on a movie called "Lords of Dogtown," so we know each other very well. I began by preparing sketches of my vision, keeping in mind the descriptions Stephanie Myers (Twilight's Author) set forth in the books.
Bella's (Kristen Stewart's character) description in the novel is very pale and extremely beautiful with large chocolate brown eyes, so she wore colored lenses every day. I also pictured her as a natural beauty, which is exactly what Kristen is. I used a light hand while applying all neutral colors to make her look as though she had no makeup on.
Edward's (Robert Pattinson's character) description in the novel is impossibly handsome almost god-like. His skin is marble-pale, hard as stone and ice cold, but perfect and flawless. Edwards' eyes are described as topaz colored when he is normal and black like onyx, when hungry.
Victoria's Secret Supermodel Heidi Klum sparkles at the 60th Annual Primetime Emmy Awards.
Head makeup artist, Linda Hay gave Heidi her 1930's inspired look. Linda Hay, the Makeup Artist behind the Victoria's Secret Fashion Show and frequently requested by Hollywood's hottest celebrities – works with Heidi as her makeup artist on Project Runway and frequently creates Heidi's radiant beauty looks. Her distinctive technique allows her subject's natural beauty and character to emerge. This quality has made her truly indispensable to the most celebrated photographers and designers in the world.
How to create Heidi's radian red carpet look:
Linda was inspired by Heidi's gunmetal grey Armani Prive gown. To off set the color of the gunmetal and staying on trend with the season, Linda decided to go with a palette of green, gunmetal and silver. Keeping it soft, but bright, Linda used items from Heidi Klum's Very Sexy Makeup Fall Collection for Victoria's Secret: 
Eyes: Mosaic Eye Shadow in Butterfly
Cheeks: Mosaic Blush in Jewel
Lips: Lipstick in Malibu and Lip gloss in Cupcake