Other Recent Articles
When it comes to self tanning Clarins does it best. My ultimate favorite is their Delectable Self Tanning Mousse SPF 15, if you're looking for a non messy, super hydrating, and smell good self tanning experience then this is the one. This is why I'm super excited with the latest from Clarins skincare for this summer.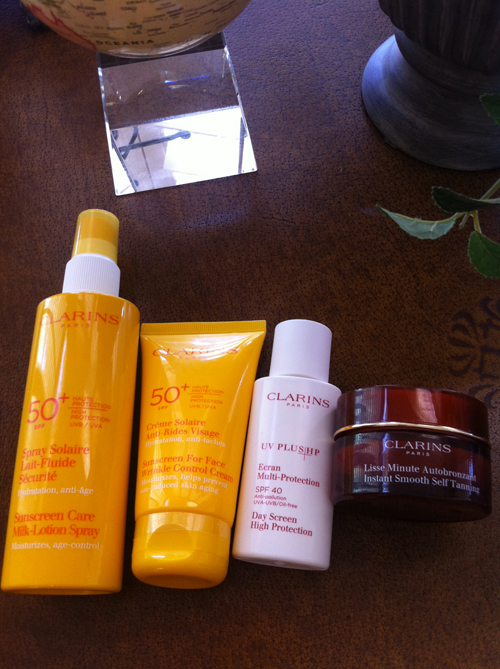 The NEW list from Clarins Paris L to R: Sunscreen Care Milk-Lotion Spray 50+ SPF, Sunscreen For Face Wrinkle Control Cream 50+SPF, UV PLUS HP Day Screen High Protection SPF 40, Instand Smooth Self-Tanning for face and decollate.