All Posts Tagged With: "Skincare"
You know how much I just love Kiehl's, I have been a loyal fan for a long time now. Introducing their latest launch: the NEW Kiehl's Pure Vitality Skin Renewing Cream.
Kiehl's has a long standing heritage of sourcing natural ingredients from around the world. Pure Vitality Skin Renewing Cream – an industry innovation that provides naturality with ZERO compromise on efficacy.  Kiehl's formula is 99.6% naturally derived and completely free of parabens, mineral oils, synthetic colors and fragrances.
To help combat the effects of the long, dry winter months and restore skin's natural radiance in the new year, SK-II introduces their new GenOptics collection – SK-II GenOptics Aura Essence & SK-II GenOptics Spot Essence. After a busy holiday season leaves skin dull and dehydrated, these new lightweight serums will brighten and hydrate skin to reveal a radiant, glowing complexion.
SK-II GENOPTICS:
Algenist is a new skincare line launching this month (Feb 2012) in Sephora. TM has got to try the Algenist Firming & Lifting Eye Gel which is a super light serum. It absorbed into skin easily without feeling greasy or leaving a residue. The Algenist skincare line also includes: Firming & Lifting Cream ($94) and Firming & Lifting Intensive Mask ($52).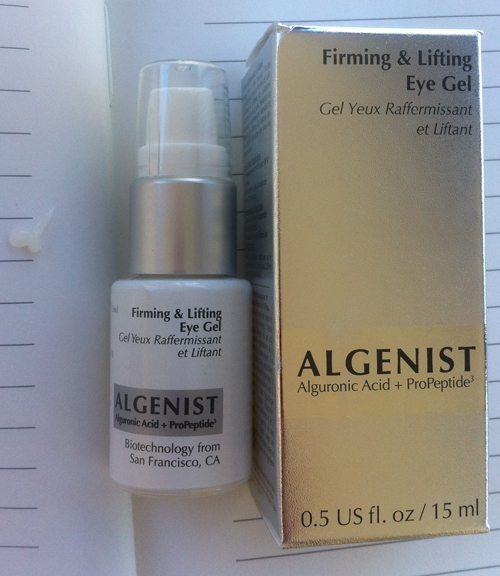 Algenist Firming & Lifting Eye Gel ($68)
Algenist Skincare
Not sure if you knew by now but I love makeup and I like to wear it everyday. I'm one of those gals that doesn't really have a day-to-night makeup I really love dramatic makeup as soon as I wake up. The smoky eye, the perfectly blushed cheeks, flawless skin, and of course the lip gloss. I do know however that great looking makeup can only look good on great looking skin. And my go-to skincare products are by Simple Skincare.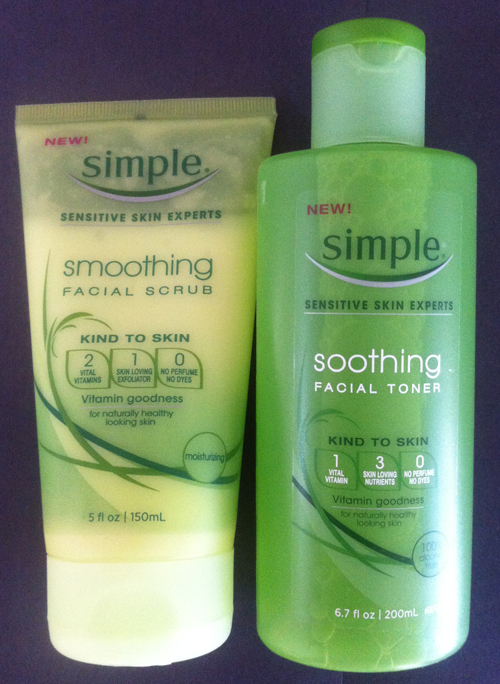 L to R: Smoothing Facial Scrub, Soothing Facial Toner
Great makeup starts with great skincare
For me the biggest thing that makes my skin radiant is when my skin is exfoliated and very hydrated. But there is a catch 22 here, because exfoliating my skin using the wrong skincare products can also sometimes irritate my skin or the product can be too harsh.
Gita Bass for Votre Vu created Best Actress in a Comedy Nominee Tina Fey's classic look for the 2012 SAG Awards tonight, using Votre Vu Skincare and Makeup.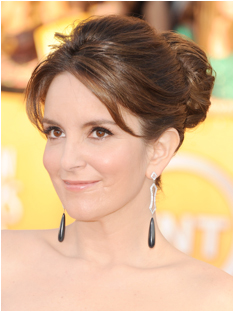 Tina Fey's makeup
"We were inspired by Tina's black strapless Versace gown. We wanted her look to be equally classic and sexy," says Gita.
Hello Loves:) I'm super excited to announce that 2012 has begun for me with becoming an Ambassador for Simple Skincare, a line of face care products specifically for sensitive skin. Simple Skincare is UK's No. 1 facial skincare brand for sensitive skin and is making its US debut in February 2012! I can't wait to tell you all about it and how great it is.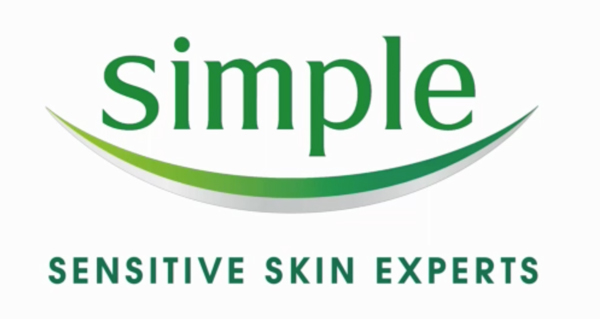 Simple The Sensitive Skin Experts
When Marta Walsh Meets Simple Skincare
I first got to know Simple Skincare when I moved to Cheltenham England. The same evening I landed in England, I took a walk to town center and right into Boots UK's Pharmacy. Anyone who moves countries knows, and can relate to me here, that when you are new to town you always look for comforting things that make you feel like home.
Makeup Artist Kelsey Deenihan for Votre Vu created the look of Kate Bosworth for her press events at the 2012 Sundance Film Festival.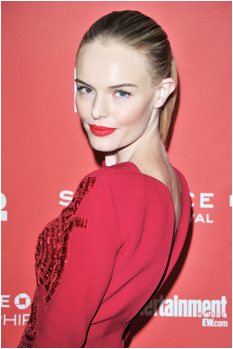 Kate Bosworth at the premiere of "Black Rock" 2012 Sundance
Nick Barose for Patyka prepped screen icon Sigourney Weaver for her film premiere "Red Lights" for the 2012 Sundance Film Festival.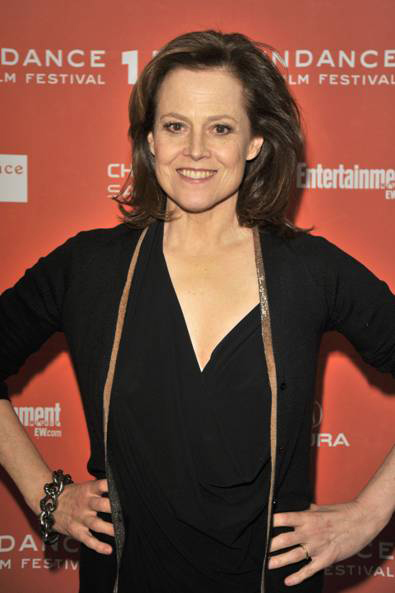 Sigourney Weaver at the "Red Lights" premiere Sundance 2012
One of the things I love most is when my two worlds, or businesses, Beauty & Fashion Publishing and Real Estate collide in a a beauty event locally here in gorgeous Scottsdale, Arizona. On Thursday, January 12th, 2012, I was at an event held at the stunning W Hotel on Camelback Rd meeting the founders of rising French skincare brand Caudalie. Mathilde and Bertrand Thomas founded the brand based on a bi product of her parents Bordeaux vineyard, the humble grape seed.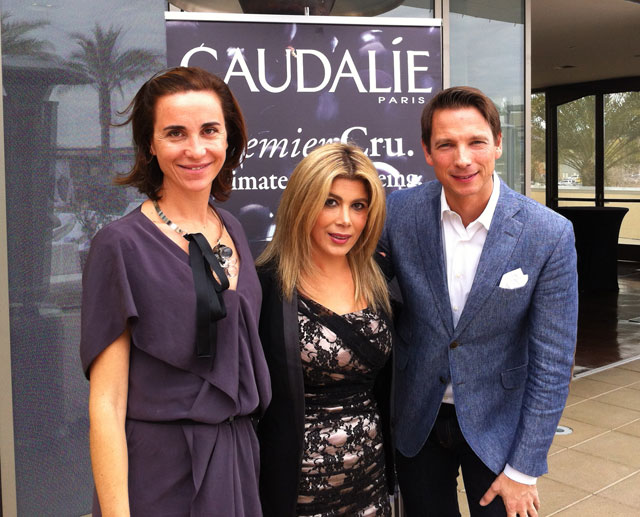 Marta Walsh Meets The Founders of Caudalie Mathilde and Bertrand Thomas In Scottsdale
Packed with polyphenols and anti-oxidants grape seeds can help the skin with anti-aging. Caudalie in addition to having the skincare products has some o the worlds finest spa's. With a spa in the Plaza hotel in NYC. I told the owners they should definitely bring one to Scottsdale, which is a spa town without rival. Read Full Story In: www.martawalsh.com
Marta Walsh Paradise Valley & Scottsdale REALTOR
Loving the Kiehl's Ultra Facial Oil-Free skincare collection which includes a cleanser, toner, and lotion. It so moisturizing in fact that "I can't believe it's oil-free". They are also fragrance-free. The cleanser is a cream but feels fresh on the skin not oily of course. It is formulated with a sugar-derived glycoside foaming agent to thoroughly cleanse skin and remove make-up, without stripping skin of its natural oils.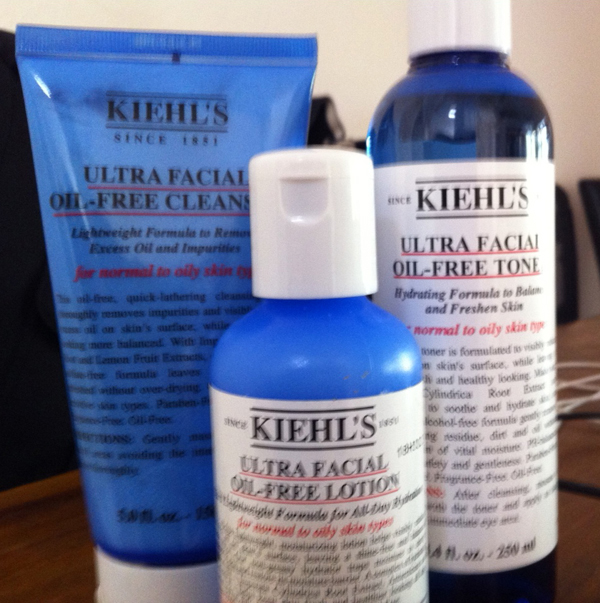 Kiehl's Ultra Facial Oil-Free