All Posts Tagged With: "Sephora"
Sephora announces the opening of its newest store at 21-27 Ninth Avenue in New York City's famed Meatpacking District on Friday, September 16th, 2011. Sephora has leveraged the Meatpacking District's legacy as an epicenter of art and creativity to establish one of the most modern and transformative beauty shopping experiences anywhere in the world, incorporating innovative design, state-of-the-art services and exclusive brands for its 16th Manhattan location.
Charlotte Ronson Beauty Collection to Debut at Sephora and Marta Walsh has the sneak peek.
Giving this new at Sephora Skincare products by Dr. Jart+ a go. Products are made in Korea. If you're into good quality Asian skincare this one is for you. Both products in image below are Multi_Action Skincare + makeup one is SPF 45 and the other SPF 25. It's looks a bit like tinted moisturizer. I use it under my foundation and face powder as a good primer.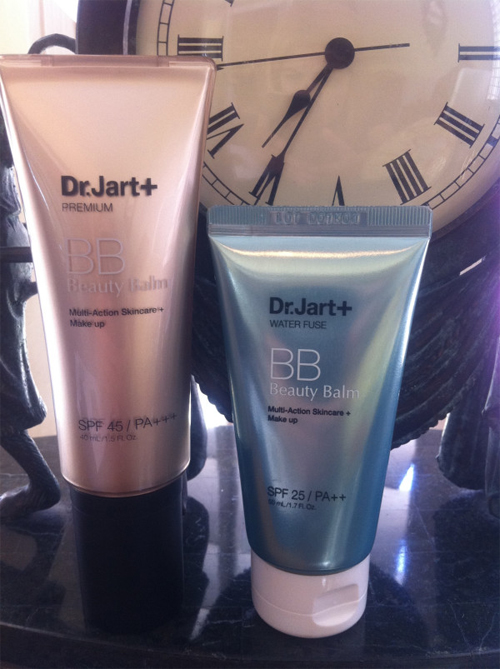 Dr. Jart + skincare. L to R: Premium Beauty Balm SPF 45 PA+++ and Water Fuse Beauty Balm SPF 25 PA++
What it is formulated WITHOUT:
Face Scrub and Face Exfoliator. From the Sephora Collection Skincare NEW Smart Dual Action Exfoliator & I love it smells so good. It is gentle enough to massage my face with and get that fresh and clean invigorating feeling in the morning while in shower.

Sephora Collection Skincare NEW Smart Dual Action Exfoliator
Shopbop.com, the premier online shopping destination for the fashion-forward woman, debuts a SEPHORA COLLECTION Palette Color Play 5 in 1 limited-edition palette inspired by Shopbop's forthcoming "Faces of Fashion" editorial look book. The 5 in 1 limited fashion edition color palette is currently available on Sephora.com and will debut in Sephora stores today, December 28th, 2010. Shopbop's accompanying 'Faces of Fashion' look book will launch on www.Shopbop.com on December 29th, 2010.
The set includes five different color palettes that each include ten eye-shadows, two lip colors, and one blush in run-way inspired color stories to fit any mood or transition to any style. The compact is perfect for busy girls on the go.
NARS knows that the holidays bring heavy travel and for any NARSissist, smaller-sized products means the ability to tote more choices along! Introducing exclusive-to-Sephora NARS Holiday Gift Sets. From luscious lips and contoured cheeks to mascara-definition with the perfect felt-tipped liner, the below sets are currently available exclusively at sephora.com.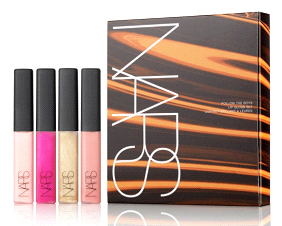 Follow The Boys Set
Four medium-sized lip glosses packed with the perfect amount of sheerness, shimmer and pigment for a long-lasting pout. Simply irresistible on their own, or intriguingly chic layered over NARS lipsticks, these smaller versions are available in this set exclusively at Sephora, $40.
Sephora's 2010 holiday gift collections are must-have! They make Christmas shopping for your beauty obsessed friends and family super easy and a no brainer.
Sephora Holiday Gift Collections 2010 Marta Walsh's Picks:

Too Faced Enchanted Glamourland ($145 Value), $49
Whitney Port was at the Sephora Hollywood and Highland store in Los Angeles to kick off Sephora's "Kiss for a Cause," a three week long- initiative to benefit The Beauty Bus Foundation, a Los Angeles-based non-profit organization dedicated to enhancing the quality of life for homebound, terminally or chronically ill people and their primary caregivers by bringing beauty into their lives. This foundation provides in-home beauty and grooming treatments, free of charge, to those who might not otherwise have access, helping them maintain dignity and giving them respite during a difficult time.

Whitney Port Helps Sephora Kiss For A Cause
During the promotion, Sephora is inviting its clients to try one of fall's hottest trends, the bold, red lip, and donate their kiss to the in-store collage. Whitney Port was among the first to donate her kiss and add it to the growing mosaic of supporters, choosing Make Up For Ever's Rouge Artist Intense Lipstick in #43, Moulin Rouge as her favorite shade.
Whether you are a jet-setter or always on the move, Sephora offers a variety of beauty minis perfect for purses, pockets, and carry-ons that won't have you second-guessing your beauty routine. Now you can board beautifully by air, land or sea with these glamorous on-the-go favorites:
NEW Sephora Collection Summer Goddess Palette, ($36) – Achieve the ultimate summer look with a radiant bronzer and bright "summer eyes" eyeshadow shades. This all-in-one palette contains everything you need to capture summer's hottest look.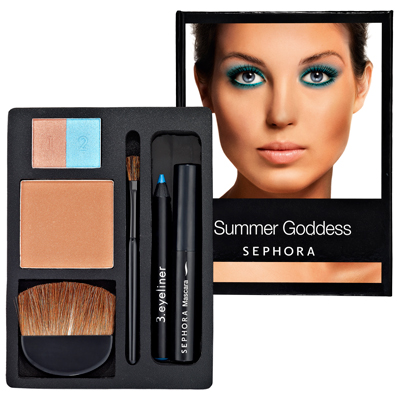 NEW Makeup: Introducing DiorShow Maximizer Lash Plumping Serum. Dior's first lash primer that combs, curls, and coats each lash to create a smooth, even mascara base, while acting as a nourishing serum treatment that promotes long-term lash growth, strength, and vitality. Marta Walsh says: "The new DiorShow Maximizer Lash Plumping Serum does it all for me: it primes to give me long, curled, and bigger than life lashes. And it also helps me to keep my lashes conditioned at night. Can DiorShow get any better"?
DiorShow Maximizer Lash Plumping Serum in 'Real Life":