All Posts Tagged With: "Carol's Daughter"
Yesterday, recording artists Ryan Leslie and Melanie Fiona stopped by the Carol's Daughter store at the Lenox Mall in Atlanta. In town to film the Soul Train Awards, the two visited the store to meet with adoring fans, celebrate their new albums, and spend some time with one of their favorite brands.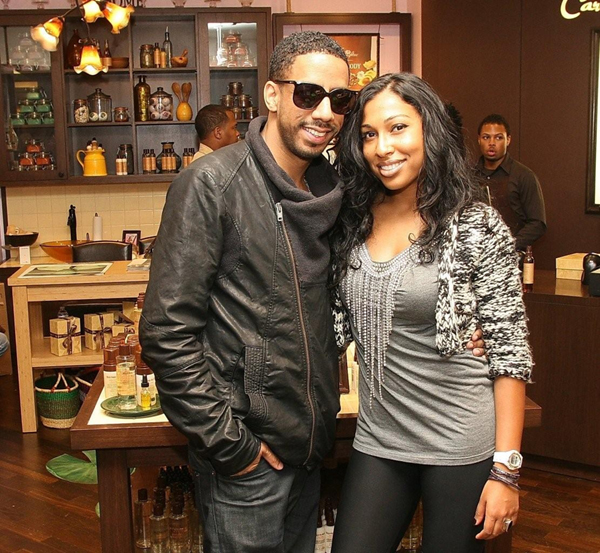 Summer is in full swing but that doesn't mean it's too late to give your skin the SPF protection it deserves! Here are two skin protection products that might help:
Biore Dual Fusion Moisturizer + SPF 30: Lightweight dual formula for protection and hydration, $14.99.
Bronze your body with Carol's Daughter Gelee De Soleil Browing Oil: Contains SPF 15, protects the sun from UVA/UVB rays. Deeply bronzes and hydrates for a long lasting summer tan. Delicious coconut and pineapples fragrances pamper the senses. Paraben, mineral oil, petroleum, and artificial color FREE, $14.00.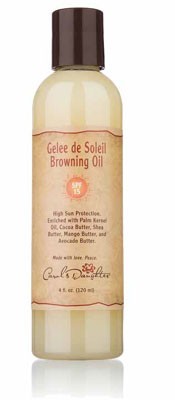 What could Whitney Port and Jay-Z have in common?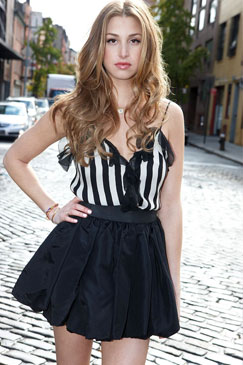 They both love Brooklyn – based Carol's Daughter products! Whitney Port, star of MTV reality series "The City," is a new fan of Carol's Daughter Tui Hair Oil, infused with lavender, rose, marigold and larkspur flowers, and Healthy Hair Butter, infused with seven essential oils to condition the hair and scalp and minimize breakage.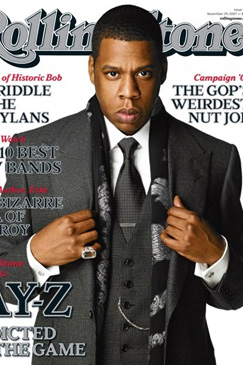 Hairstylist to the stars Franco Gabbi styles Whitney's hair with Carol's Daughter products and she absolutely loved it. Whitney thought the scent of the hair oil and butter was sexy and she loved the natural texture it gave her hair.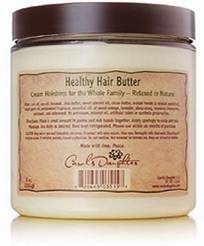 Carol's Daughter Tui Hair Oil $8.50-$18.00, Carol's Daughter Healthy Hair Butter $10.50-16.50 both available at www.carolsdaughter.com  and Carol's Daughter stores.
Swap your unwanted gift for Carol's Daughter and the Lupus Founation of America Benefits.
Adding that new perfume to your regifting list? That skincare gift set Santa dropped in the fireplace falling flat? Swap up your unwanted, unused beauty gifts at Carol's Daughter for the holiday present you really wished for at the Carol's Daughter December 26 Charity Swap! While you enjoy beauty by nature, your traded item is sent to local chapters of the Lupus Foundation of America to benefit women afflicted by Lupus nationwide. You not only get the gift that suits you, but also help others by contributing to a good cause!
The first 100 guests to bring their unused prestige beauty and personal care gifts (up to a $40.00 value) to any of the seven Carol's Daughter stand-alone stores on Friday December 26th can swap their unwanted gift and go home with a brand new Carol's Daughter present! All visitors will receive a special gift from Lisa and a friends and family coupon! 
Restrictions apply; please see in-store display for details.
Celebrate family and friends with holiday gift sets from Carol's Daughter.

Carol's Daughter must-have gift sets. From the girl who's got it all to the no-fuss friend, there's a Carol's Daughter set of nourishing, pampering presents for everyone on your list. With gifts this good, you may just want to pick one up to pamper yourself, too: 
Recipe for Gorgeous Hair Tui ($43)
Give hair a healthy holiday boost with this essential Tui kit. Pronounced "twee," Recipe for Gorgeous Hair renews and conditions hair for optimal health. The set contains:
Tui Herbal Shampoo: Infused with lavender, nettles and marigolds, the formula softens and rejuvenates stressed hair. Calendula flower heals the scalp, while Red Clover infuses hair with valuable nutrients.
Tui Hair Smoothie: This penetrating treatment intensely conditions and detangles dry, stressed hair, promoting hair and scalp health.
Tui Hair Oil: This replenishing oil doubles as a daily shine solution and weekly hot oil treatment. Infused with lavender, rose, marigold and larkspur flowers, the formula restores shine and softness.
Come down to the Carol's Daughter store at Fox Hills Mall Los Angles and meet founder of Carol's Daughter, Lisa Price TODAY!
Who Is Carol's Daughter? That's a great question – let the Carol's Daughter 's advisors introduce you to her!
Learn about Lisa's connection to her family (why did she name her company "Carol's Daughter"?) and how Lisa's journey into the world of beauty and fragrance began. Experience her line of products with recipes created by Lisa. All participants will receive a sample of one of Lisa's luxurious recipes. Signed copies of her memoir "Success Never Smelled So Sweet" will be available during this event only.
Call (310) 313-1770 or visit the Carol's Daughter store, where you can book your appointment and pre-order your copy of Lisa's book today!
The Tyra Banks Show and Carol's Daughter announced an amazing partnership! It's a new reality series that will air within "The Tyra Banks Show" called Modelville.
Modelville highlights five former contestants from America's Next Top Model, each competing to win a one-year contract as a Carol's Daughter Spokesbeauty. Modelville includes the first beauty contract ever offered by Carol's Daughter through a competition. The contract is valued at $50,000. The first episode of Modelville was aired Wednesday October 8, 2008. Check local listings for show times.
Five past contestants of America's Next Top Model will come to New York to live in the Modelville apartment and compete to win a beauty contract with Carol's Daughter. After being thoroughly educated about the brand, each model will be assigned a Carol's Daughter product and will be responsible for creating, producing, and starring in a 30 second commercial for her product.
"These women have been taught, coached and embraced by the best, Tyra Banks. I could not be happier to be involved with this project with her. Tyra is the embodiment of "each one, teach one" except that this one teaches millions." – Lisa Price, Founder, Carol's Daughter
The contestants are:
Bianca Golden, Cycle 9: Carol's Daughter Candy Paint in Razz-Berry Beret, Cranberry Kiss, and Wild Berry
Renee Alway, Cycle 8: Carol's Daughter Tui Hair Smoothie
Lauren Utter, Cycle 10: Carol's Daughter Love Butter
Dominique Reighard, Cycle 10: Carol's Daughter Lemon Ginger Mint Manicure in a Jar
Fatima Siad, Cycle 10: Carol's Daughter Hair Milk
Beyoncé reveals in the September issue of InStyle Magazine (on stands now) that Carol's Daughter is one of her skin-care obsessions and says, " Carol's Daughter moisturizers-I like to try them all!"
To get glowing skin like Beyoncé, try Carol's Daughter Body Butter in Jamaican Punch,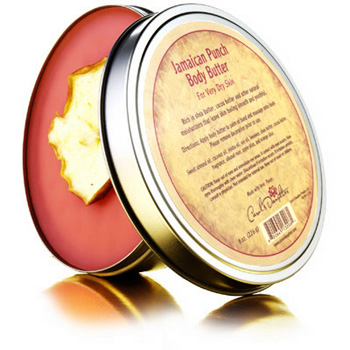 and Carol's Daughter Body Butter in Mango Mélange ($18: www.carolsdaughter.com).
In honor of Father's Day, Carol's Daughter is encouraging women to write about the father, brother, uncle, son or husband who brightens their day for "The Best Man" contest.
Hosted on the Carol's Daughter online community space (www.carolsdaughter.tv), the contest is an opportunity to tell the world why your special man is the best. The winner will receive a Carol's Daughter gift basket and sports tickets of his choice in any city.
To enter, simply follow these steps:
1. Join the Carol's Daughter Community by signing up at www.carolsdaughter.tv and enter The Best Man Contest.
2. Once registered, create a post including any images, videos, links, or audio files you like and click PUBLISH! to submit.
3. OR, email your post to live@carolsdaughter.tv with the subject, "Entries: [name of your post]" and attach any images to the email.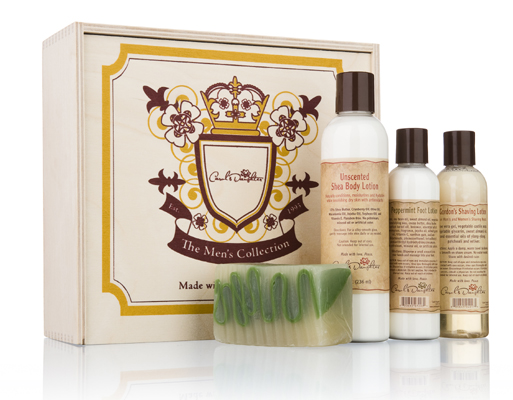 Get a health boost on smoothie Saturday hosted by Carol's Daughter.
Toast your hair's health with a Tui Smoothie on Saturday May 24th at Carol's Daughter. The beloved beauty boutique will be serving up smoothie drinks based on Carol's Daughter's sold out hair care sensation, Tui Hair Smoothie. Sales Associates will pass out product information and give individual consultations on how to properly use Hair Smoothies. 

Jada Pinkett Smith for Carol's Daughter.
Recently formulated to be even more nourishing and hydrating, Tui Hair Smoothie deep conditions and detangles dry, stressed hair, promoting hair and scalp health and nourishing sapped strands. Rich Shea and Cocoa Butters provide moisture and protect hair from weather damage, dryness, and brittleness with natural oils, while Sunflower Seed and Olive Fruit Oils nourish hair and provide antioxidant protection. Scented with a fragrant cocktail of Guava, Mango and Passion Fruit, Tui Hair Smoothie transport you to a tropical island.

Tui Hair Smoothie by Carol's Daughter.
Visit your nearest Carol's Daughter retail store to nourish your body inside and out with Tui Smoothies.
WHEN: May 24th, 11am-2pm.
WHERE: All seven Carol's Daughter retail stores.