All Posts Tagged With: "Daily Makeover"
Sundance 2010: Marguerite Moreau stopped by the Entertainment Weekly suite with a few members of the cast of her film Douchebag, which premiered the night before at Sundance. Moreau took advantage of the L'Oreal Paris hair station and went for some flat iron action with L'Oreal Paris hairstylist Vanessa…Read full article in dailymakeover.com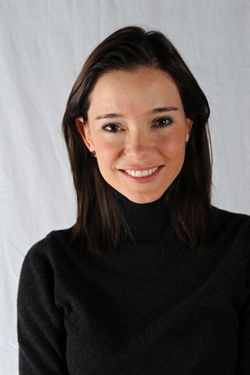 Credit: © Michael Bezjian/WireImage
Sundance 2010: Katie Aselton has devastatingly gorgeous hair. She came to the suite for a quick makeover before getting photographed with her fellow cast members for her movie Cyrus. Reported Aselton, "I'm super-addicted to Skyn ICELAND products right now. I like the eye gels and the brand's Nordic Skin Peel." Read full article in dailymakeover.com

Credit: © Jeff Vespa/WireImage
Hello from the Entertainment Weekly suite sponsored by L'Oreal Paris at Sundance 2010! I've seen a bunch of celebs thus far, and it's only been a few hours. Some beauty news to report: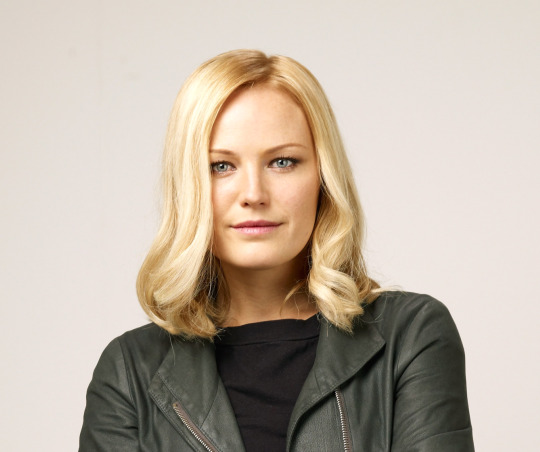 Credit: © Matt Carr/Getty
Nordic blonde beauty Malin Akerman showed up casually chic with curled ends and a side-part. She partook in a little cosmetic touch-up at the L'Oreal makeup station. Said Akerman, "Oh, I use the L'Oreal Le Kohl Pencil Eyeliner in Onyx. I love it…"
Read full article in dailymakeover.com
The award show season is officially upon us, which means gorgeous gowns and trendsetting beauty looks are de riguer on the red carpet. The Golden Globes set the bar pretty high, but the the Screen Actors Guild  Awards (SAG), which were held on Saturday, took the glam factor to the max. From the ladies of Nine, shown above, to the rest of Hollywood's elite, the hairstyles and makeup effects were off the gorgeous charts. Here, our favorite trends:
Old Hollywood Glamour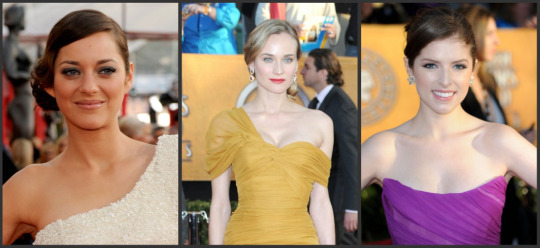 From left, Marion Cotillard Photo: © Kevork Djansezian/Getty Images, Diane Kruger and Anna Kendrick Photos: © Frazer Harrison/Getty Images
They say true glamour never goes out of style and in the case of Diane Kruger, Anna Kendrick and Marion Cotillard, this couldn't be more true. Each of these stunning stars opted for retro, old-school Hollywood vibe, which meant classic, structured updo's, seriously smoky eyes, lots of lashes and a strong lip look. We think Diane stole the show with her creamy red lip, porcelain skin and sleek hairstyle, but bright-eyed newcomer Anna and French siren Marion were also red carpet standouts with their bold, colorful eyeshadow and side-parted 'dos. Read full article in dailymakeover.com
Ever wish you could glow like J.Lo? Well, meet the man behind her famous face. Celebrity makeup artist and glow man extraordinaire Scott Barnes recently threw a party to celebrate the launch of his new book, About Face. There to celebrate were some of his famous friends, including Miss Lopez herself, Christian Siriano, Kat De Luna, Kelly Rowland and Wendy Williams.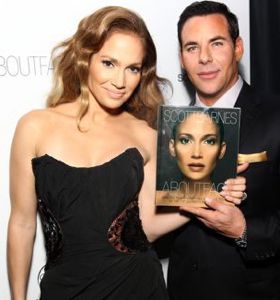 Photo: © Sara Jaye Weiss /StarTraks
Barnes is famous for his ability to give women an inner light and in the book he shares some his trademark transformational secrets. One of our favorite beauty tips from Barnes has to do with sculpting. Before he puts anything else on–concealer, foundation, blush–he first enhances a woman's facial bone structure with contouring and highlighting creams and powders. Most makeup artists will sculpt after they've put on your foundation and concealer, but Barnes swears that sculpting beforehand creates a gorgeous inner radiance that looks natural and ethereal. One look at Jennifer Lopez and we saw instantly what he meant! Read full article in dailymakeover.com
Katy Perry may have kissed a girl (and liked it), but the sultry songbird is now betrothed to British funny man Russell Brand. She is quite the style chameleon: In the past year, the blue-eyed brunette experimented with bangs, retro waves, bobs and updos with reckless abandon. So when we heard about her recent engagement, we couldn't resist giving her a bridal-specific makeover. Here, our favorite looks for Katy impending nuptials: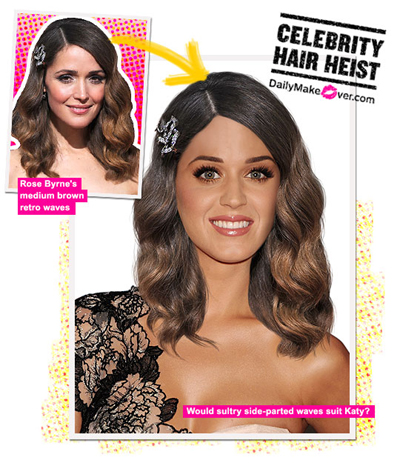 We loved Rose Byrne's sparkly barrette she rocked to anchor her side-parted Old Hollywood waves. Katy loves a side-part and would be able to pull off a little dazzle against her canvas of deep black tresses. Read full article in dailymakeover.com
It's no secret that the Daily Makeover editorial staff love an award show red carpet moment. Is there a better opportunity for a makeover? Celebrating the talent of the entertainment industry in all its Hollywood glory is a glamorous break from our regularly scheduled, quick-paced, freezing cold New Yorker weekend activities. Patience, however, is not our best virtue, so we checked in with some of our favorite hairstylists to get the scoop on what kind of hairstyles we can expect to see on some of the Golden Globes gals.
Ashley Greene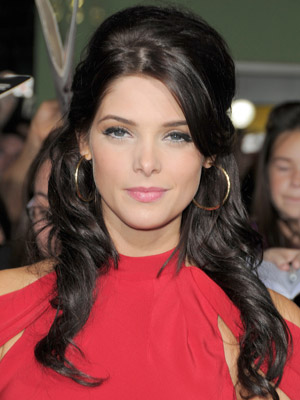 Credit: © Jordan Strauss/Getty
Mane man Ted Gibson will be telling a very sexy, deliberate and Hollywood hair story via The Twilight Saga's Ashley Greene for the Golden Globes. Predicts Gibson, "You will see effortless chic with a modern twist this year." Gibson says that because people are feeling a lot better about the economy, the mood will be more optimistic as well as a little extravagant. 2010 hair will be all about length and a return to romance, according Gibson. "We're finished with the asymmetrical 80s, harshness. Hair is going to be a lot softer. Women felt like they needed to be stronger in 2009 and even in fashion, we're going to see a lot more softness in the clothes and hair in 2010."
Read full article by Rachel Hayes in dailymakeover.com
Don't miss Daily Makeover's special offer for new members! As a special thanks for signing up, new members will be automatically entered to win Stila's The Makeup Player, a $250 value! Download Stila's how-to videos onto your smartphone, then hook it up to the vanity and get to work. The trunk contains all the makeup you need to rock Stila's gorgeous looks (iPhone pictured is not included). We have three to giveaway! Get addtional details on how to enter to WIN and read full article in dailymakeover.com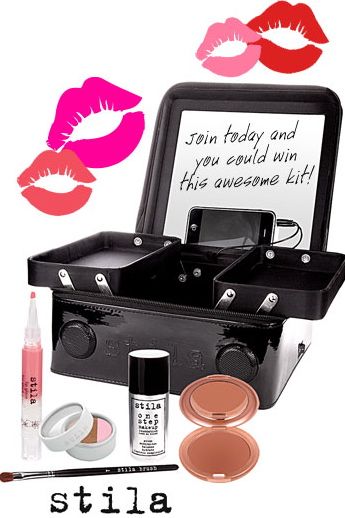 Watch: Daily Makeover's elite group of beauty bloggers, which includes Marta Walsh founder & editor of Talking Makeup.cm, dish the latest makeup, hairstyle and fashion trends for Fall. Learn what makeup and hair looks are hot, straight from the runway.
Watch: Introducing the Beauty Bloggerati, Daily Makeover's elite group of the top beauty bloggers from around the country, which also includes Marta Walsh and Talking Makeup.com.