All Posts Tagged With: "Hairstyles"
I love Blake Lively's hair at the New York City premiere of "Sherlock Holmes" last night. In fact, it seems that I always love Blake's hair. She's just got it going on. Blake's dress is once again the opposite of plain, and somewhat outrageous. I love how she is not afraid to go for unexpected and sexy styles. I see a little bit of Lady Gaga influence with the dress. Is this a dress/body suite? All in all, Blake Lively's style experimentations are SO Marta Walsh:)
I'm excite to share with you my interview with Avon Global Stylist Advisor Tippi Shorter.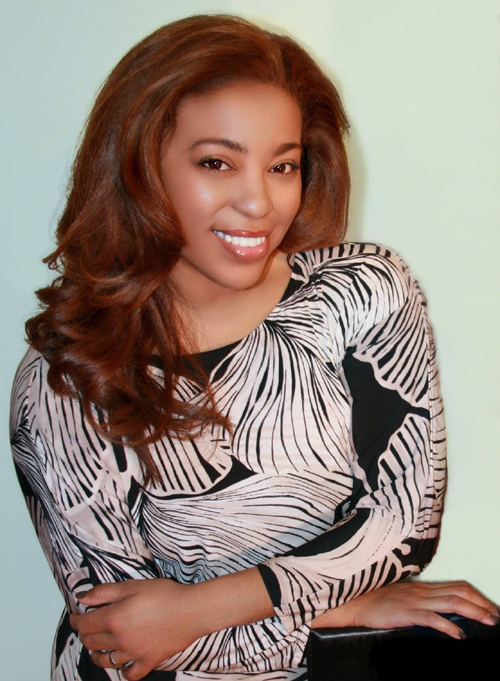 Tippi Shorter
In 1995 Tippi headed from home town, Long Beach, California to New York City, and within a year of her move she was asked to participate in a beauty feature for Essence magazine. Tippi opened Luxe Studio in Soho, but sold the successful salon after four years to pursue other career opportunities such as styling for photo shoots, music videos and commercials. Tippi is known for taming the tresses of A-list actresses, musicians, and supermodels including Alicia Keys, Rihanna, Jennifer Hudson, Beyonce, Jada Pinkett-Smith, and Vanessa Williams, to name a few! And while her beauty masterpieces are seen on the covers and editorial pages of In Style and Vanity Fair, Tippi remains modest and humble saying "I am not a celebrity hairstylist. I am a hairstylist who happens to have the opportunity to work with many wonderful celebrities."
Harry Josh Master Stylist Behind Gisele's Hair Reveals Spring's Most Wanted Hairstyles : Trends can be fleeting, but you can always count on the experts at John Frieda to help you achieve timeless yet of-the-moment style with effortless tricks and accessible product recommendations.
Harry Josh, the master stylist behind the iconic looks of A-listers like Gisele, Ellen Pompeo and Fergie, John Frieda International Creative Consultant Harry Josh tells Cosmopolitan magazine in its May issue (on stands now) how to achieve the season's must-have style no matter what your hair type.
Got Fine Hair?
THE GOAL: A natural look that adds volume and movement every time you turn your head.
THE TRICK: Focus on the lower part of strands and stop stressing about all-over waves.
HOW TO: Blow dry the top portion of hair from cheekbones up. Leave the bottom of your hair slightly damp and coil it into a tight bun. Blast the bun with a blow-dryer until its dry. Mist with a flexible hair spray like John Frieda Luxurious Volume All-Out Hold Hair Spray, $6.50.

From the hairstyle we loved on Jennifer Aniston to Paris Hilton's current cut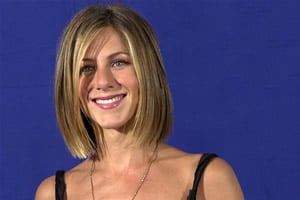 The last time short hair was in the spotlight was during the pixie age of Halle Berry and Charlize Theron. Remember their boyish coifs? Well, trend-watchers, bobs are making a comeback. Thinking about taking the plunge? Get inspired by the 10 best celeb bobs of (nearly) all time.
Get the perfect hairstyle and haircut for your face with pro tips and inspiration from round-faced celebrities
Having a round face shape can make it difficult to choose a haircut or hairstyle, but it doesn't have to be so tough. Find out what glam updos and classic haircuts work best and see what celebrities are rocking them.
It's the perfect quick and easy look for Spring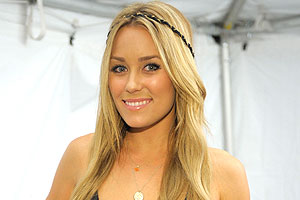 Let these celebrities show you how to successfully rock the hippie look – it's effortlessly chic and great for when you only have minutes to style.
Stars like Rihanna and Paris Hilton take it all off — their hair that is
It's no surprise that so many stars opt for super short bobs and pixie cuts. Aside from being low-maintenance, a short style puts more focus on the face and adds more attitude to their overall look. Check out which celebrities make cropped hair look gorgeous… and tempting. (If you feel the urge to reach for the scissors after viewing their photos, we highly recommend you get a professional to do the cutting.)
Knock off these celebrity styles — in a flash
Need a style update but don't have time to hit the salon? No worries — these celebrity hairstyles are incredibly easy.
Knock off these celebrity styles — in a flash
Need a style update but don't have time to hit the salon? No worries — these celebrity hairstyles are incredibly easy.
TotalBeauty.com content:
Twists, braids, curls and updos — copy romantic looks seen on Jennifer Aniston, Drew Barrymore and others
Good hair equals confidence, which is essential on a date night (or any night out, really) so use these styling tips to feel secure in knowing that your hair looks hot. These hairstyles seen on the cast of "He's Just Not That Into You" (and a few other celebs sporting date-worthy styles) will definitely have any guy so into you — and if he isn't, well … that's his problem.