All Posts Tagged With: "Jennifer Lopez"
CBS Films has a new behind the scenes look at their new comedy The Back-up Plan with Jennifer Lopez. The comedy explores dating, love, marriage, and family "in reverse". The film will be release wide in theaters April 23rd, 2010.
WATCH: The Back-up Plan with Jennifer Lopez Behind The Scenes Clip
The Back-up Plan story: After years of dating, Zoe (Jennifer Lopez) has decided waiting for the right one is taking too long. Determined to become a mother, she commits to a plan, makes an appointment and decides to go it alone. That same day, Zoe meets Stan (Alex O'Loughlin) – a man with real possibilities.
Jennifer Lopez aka JLO is officially my style icon. I love every one of Jennifer's red carpet looks. Her Armani Prive gown for Oscars 2010 made her simply the best dressed in Hollywood. But did you know that Jennifer changed her gown for the Vanity Fair Oscar Party to this super glamorous black Gucci gown? Jennifer stole the show and I want her dress! 🙂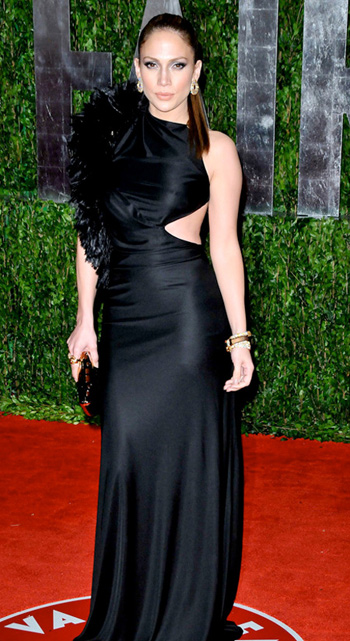 Jennifer Lopez, Maggie Gyllenhaal, Zoe Saldana, Mariska Hargitay, Camilla Belle Oscars 2010: The Makeup
NARS has been a red carpet staple throughout the past week for all Oscar-related festivities. Below is a rundown – the who, what, where and how – of celebrities wearing NARS to the 82nd annual Academy Awards Ceremony and surrounding events.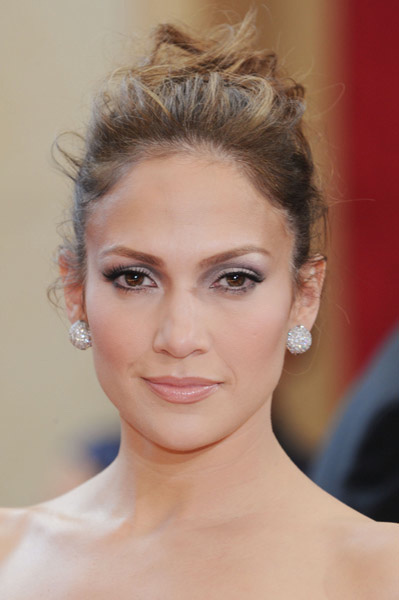 Jennifer Lopez's radiant Academy Awards makeup look was created by Matthew Vanleeuwen for NARS Cosmetics with the Orgasm Illuminator, Cruising Lipstick, D. Gorgeous Single Eyeshadow, Sweet Dreams Lip Gloss and new-for-Summer 2010 products Enchanted Cream Blush and Pro-Prime Smudge Proof Eyeshadow Base (try Gueule de Nuit Cream Blush and Makeup Primer now).
Penelope Cruz, Jennifer Lopez, and Paula Patton Oscars 2010: The Brows
The stars were shining bright on the red carpet at the Oscars last night, and it's no coincidence that the most beautiful women there all had their brows shaped by the same person: Anastasia Soare, The Definitive Brow and Eye Expert! Penelope Cruz, Jennifer Lopez, and Paula Patton all had appointments with Anastasia at Anastasia Beverly Hills in the days leading up to Oscar Sunday.
Penelope Cruz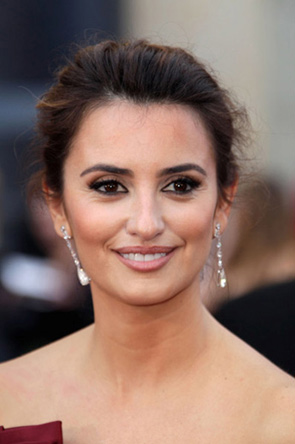 Anastasia shaped Penelope Cruz's brows in a high full arch, making her arches bold and defined. Penelope has big, beautiful eyes that can support a high arch.
Jennifer Lopez Oscars 2010: The Hairstyle
Jennifer Lopez was dazzling on the Oscar red carpet, wearing a beautiful Armani Prive dress, accented by an elegantly texturized updo created by master stylist Robert Vetica. The look was very modern and sophisticated.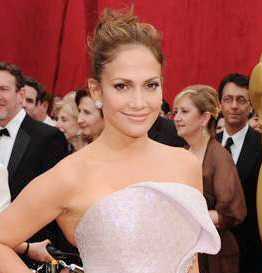 How to get Jennifer Lopez' Oscars 2010 updo:
To create the style, Vetica started by applying Moroccanoil Hydrating Styling Cream on wet hair to create smoothness and shine. After blowdrying hair straight he sectioned hair off and created two ponytails, an inch apart, one on top of the other to create volume below the crown of the head.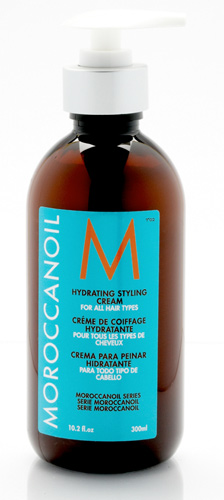 Jennifer Lopez wears NARS Enchanted Cream Blush to the 82nd Annual Academy Awards.
NARS Cosmetics worked with celebrity makeup artist Matthew Vanleeuween to create the makeup look for Jennifer Lopez. NARS' NEW Enchanted Cream Blush was key in creating Jennifer's look along with many other products from the upcoming NARS Summer 2010 Collection.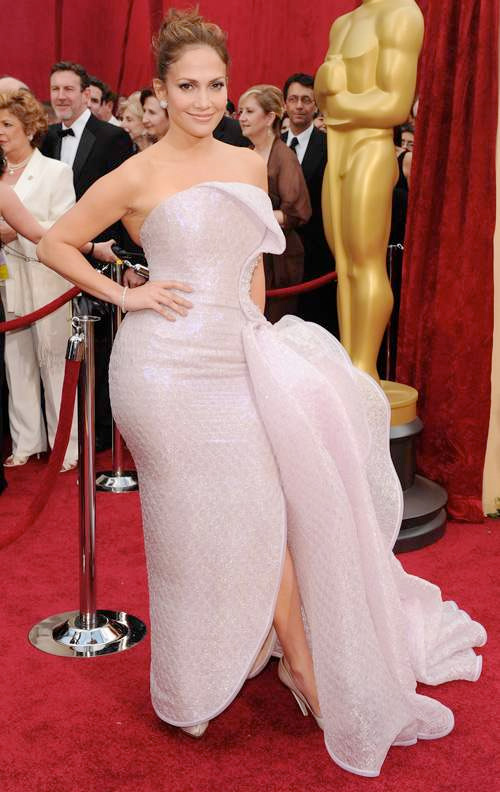 "Based on her dress, I wanted to create an ethereal movie-star look. I kept the cheekbones high and highlighted with the NARS Enchanted Cream Blush for a soft and supportive look." –Matthew Vanleeuween for NARS Cosmetics
Jennifer Lopez wore the following NARS products to achieve a soft, yet radiant look:
Orgasm illuminator
Enchanted Cream Blush (NEW for Summer 2010; try Gueule de Nuit Cream Blush for a similar effect)
Desire Blush
Smudge Proof Eyeshadow Base (NEW for Summer 2010, Available May 1st)
Jennifer Lopez aka JLO gets Talking Makeup's Best Dressed award at Oscars 2010. Jennifer has many copy cats and we're not naming any names, but no one does it better! JLO's gown is by Armani Privé. Do you love?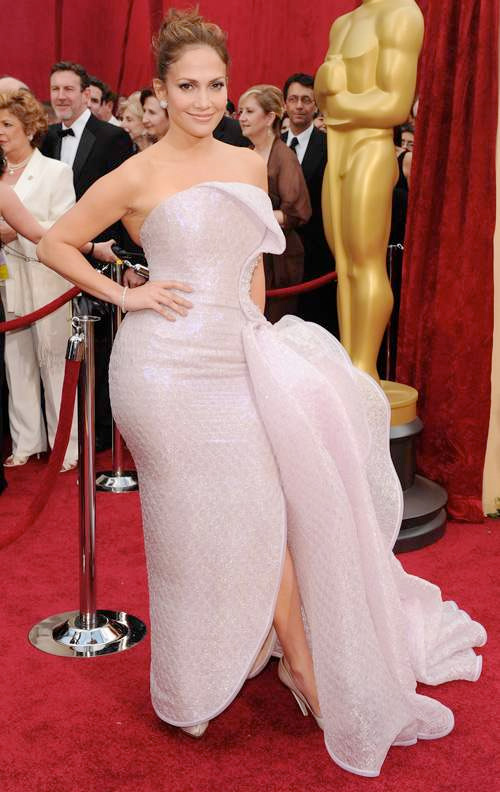 GET THE LOOK:  Jennifer Lopez dazzled at the 52nd Annual Grammy Awards, wearing a dramatic silver Versace gown, and 70's-inspired hair designed by stylist Robert Vetica. Volume and texture were the hallmarks of the all-one-length, below the shoulder look.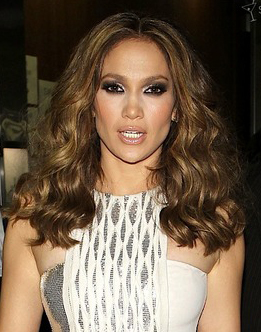 Vetica started by applying Moroccanoil Treatment on wet hair and blow-dried it smooth, creating a middle part using a large round brush for volume. He then used a 1″ curling iron, curling each section, and dragging the curled spirals down. He started in the back, working towards the front of the head and lifting her hair away from the face.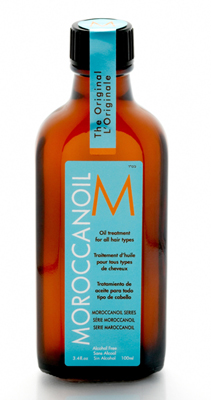 BEST DRESSED: Jennifer Lopez rocked the Versace gown tonight at the 2010 Grammys . Not just the dress, JLO's entire look was to perfection: the hairstyle and the makeup. I'm adding this Versace dress to Marta's wish list!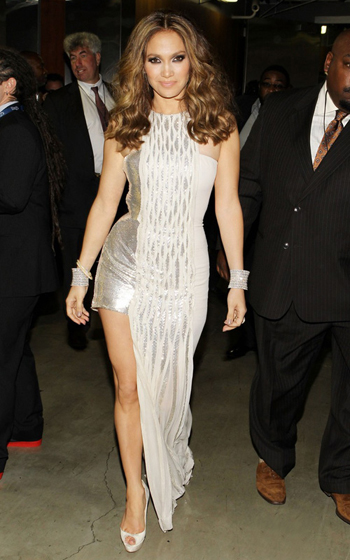 Ever wish you could glow like J.Lo? Well, meet the man behind her famous face. Celebrity makeup artist and glow man extraordinaire Scott Barnes recently threw a party to celebrate the launch of his new book, About Face. There to celebrate were some of his famous friends, including Miss Lopez herself, Christian Siriano, Kat De Luna, Kelly Rowland and Wendy Williams.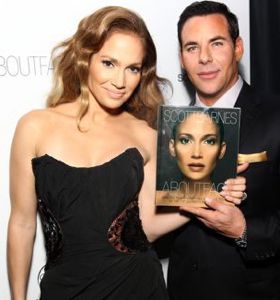 Photo: © Sara Jaye Weiss /StarTraks
Barnes is famous for his ability to give women an inner light and in the book he shares some his trademark transformational secrets. One of our favorite beauty tips from Barnes has to do with sculpting. Before he puts anything else on–concealer, foundation, blush–he first enhances a woman's facial bone structure with contouring and highlighting creams and powders. Most makeup artists will sculpt after they've put on your foundation and concealer, but Barnes swears that sculpting beforehand creates a gorgeous inner radiance that looks natural and ethereal. One look at Jennifer Lopez and we saw instantly what he meant! Read full article in dailymakeover.com