All Posts Tagged With: "Megan Fox"
Megan Fox is gracing Harper's Bazaar UK cover April 2010. Do you love?
Megan Fox is gracing the W Magazine Cover March 2010. Do you love?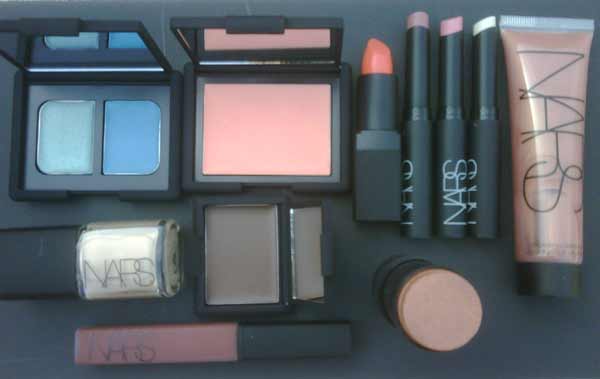 See more Megan Fox pics in W Magazine!
My favorite girl Blake Lively and Gossip Girl star is featured on the cover of Esquire Magazine February 2010. I love the darker wet hair, it creates a great contrast with her blue eyes and fair skin. Think: Megan Fox.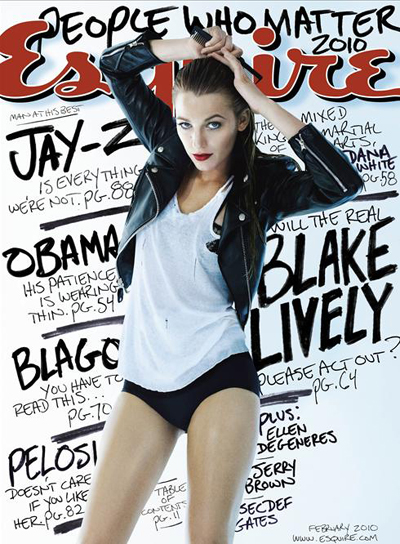 See more Blake Lively in Esquire Magazine February 2010!
Megan Fox star of The "Transformers: Revenge of the Fallen" was chosen to grace the official worldwide Emporio Armani Women's Underwear and Armani Jeans campaigns for the Spring/Summer 2010 line. Armani is my favorite fashion designers. I would love one day to wear a gown my Armani. A dream! The closest I can get to feed my Armani craving is Armani Exchange LOL. Although, recently I bought a beautiful white button shirt from AX which was EXCATLY the same feel and material of a Giorgio Armani shirt I bought years ago in the Giorgio Armani store in New York City!
Megan Fox in Armani ad: Do you Love?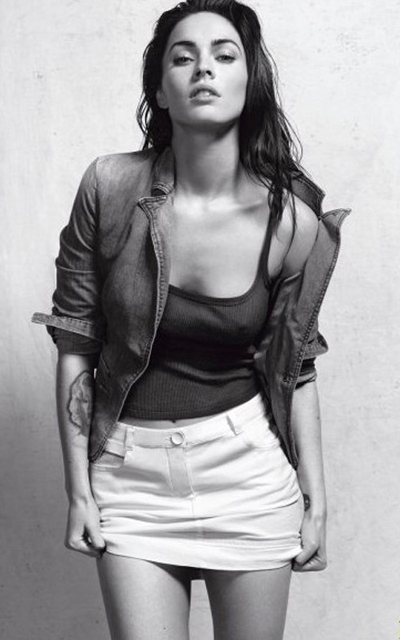 See more Megan Fox photos!
I happen to be maybe one of the few people out there who isn't sucked into the all Megan Fox hype. However, I do love her look and particularly the dress on her Cosmopolitan in Spanish cover December 2009. I want it!:)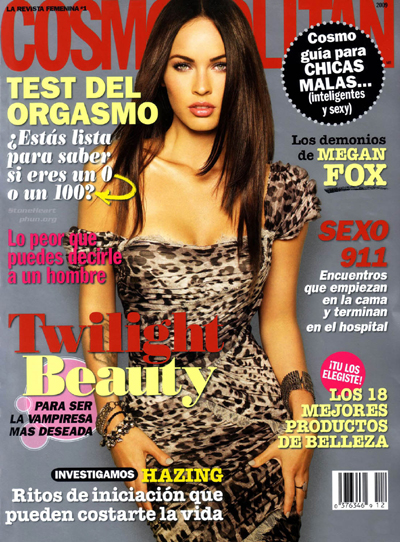 Megan Fox was spotted out and about looking very casual and cute.
Question: Do you think Megan Fox is the ultimate Hollywood beauty? Are you sucked into the 'Megan Fox Hype'?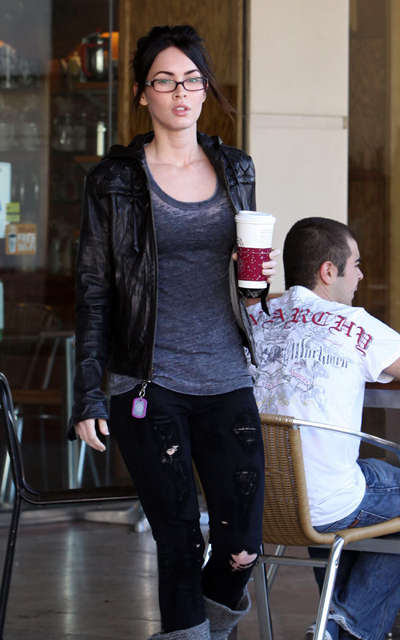 Megan Fox does a photoshoot for New York Times and interviews with Lynn Hirschberg  (who I so want to meet one day:) about swimming, the X-Men and her cats.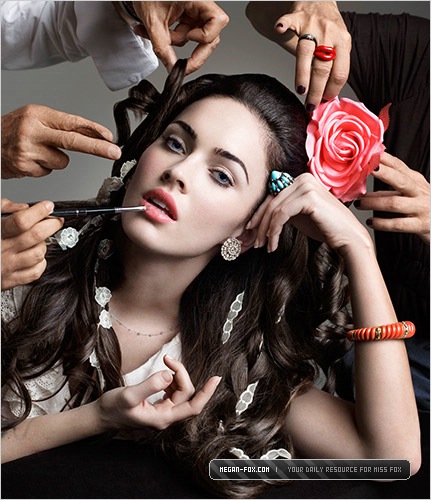 Inez van Lamsweerde and Vinoodh Matadin for The New York Times
It looks like Megan Fox made quite a hit appearance on the SNL show last weekend. I'm sure Megan's appearance attracted many viewers, especially male. Megan is hot right now.
What I did also noticed was that Megan kept changing her hair color and hairdo.
I'm trying to decide which hair color and hairstyle looks best on Megan Fox: blonde, brown, or red. Help!!:)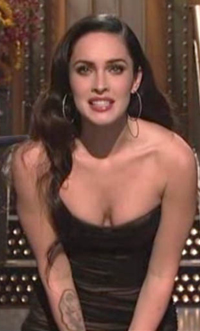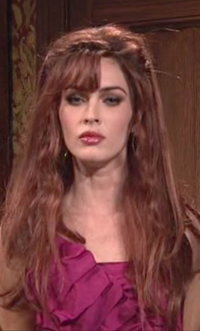 Images via: www.hollywoodtuna.com
Megan Fox is gracing the cover of Cosmopolitan Magazine October 2009. Wait, it's not October yet! Nonetheless, I don't mind the sneak peek to Megan's cover. I approve Megan's hairstyle. You can never go wrong with straight smooth hair parted in the middle. I do it all the time, lol:)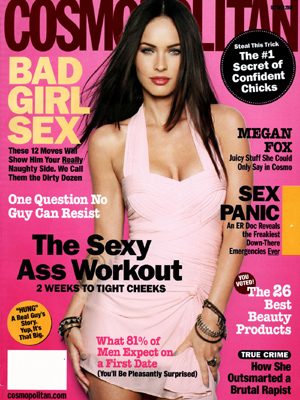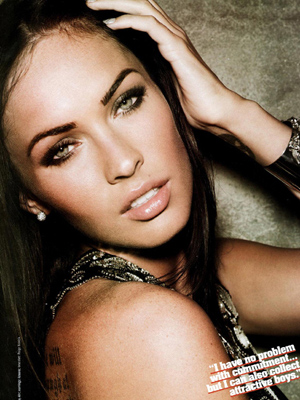 Wonder how to get Megan Fox's look on the cover of Cosmopolitan Magazine October 2009? Here are some tips! 
I detect grey nail polish. To get Megan Fox's grey nails try MAC Hello Kitty Nail Polish in On The Prowl.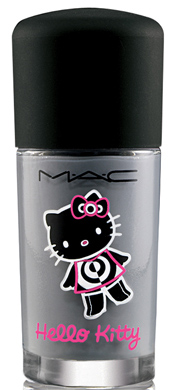 To get Megan Fox's sexy long eye lashes try ÔSCILLATION POWERBOOSTER by Lancôme: A two-in-one vibrating lash primer and conditioner that boosts the appearance of lash growth. HYPNÔSE DRAMA Instant Full Body Volume Mascara by Lancôme: The ultimate instant-volume mascara for lash drama. I use both the lash primer and mascara by Lancôme and they work amazing in getting my lashes super long, full, and Hollywood worthy.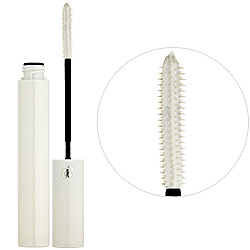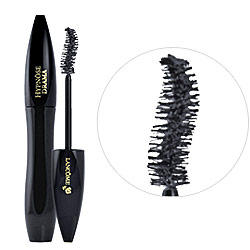 To add more drama and difintion to eyes use a black eye liner to upper lash line, and the corner of eyes try: Prescriptives NEW Longwear Kohl Liner in black hohl. Or, Givenchy Magic Kajal Eye Pencil in magic black.
How To Get Megan Fox's Hairstyle at the Teen Choice Awards 2009created a young tousled, soft and sexy look for Megan Fox at this year's Teen Choice Awards 2009.
Megan Fox's Look: Young tousled, soft and sexy

Getty Images. Via: becomegorgeous.com
How to Get Megan Fox's Look: In order to achieve Megan Fox's soft and sexy summer look Renato started out by using FEKKAI COIFF™ STRONG HOLD VOLUME MOUSSE on damp hair to create sexy texture that holds. He then air-dried her hair his fingers and used a one inch curling iron to make long soft waves and give the hair a modern and fresh feeling. He then spritzed the hair with FEKKAI GLOSSING™ SHEER SHINE MIST to add shine and finished with FEKKAI SHEER HOLD HAIR SPRAY to maintain the look.
THE PRODUCTS ALL BY FEKKAI: COIFF™ STRONG HOLD VOLUME MOUSSE ($23) FEKKAI GLOSSING™ SHEER SHINE MIST ($23). SHEER HOLD HAIR SPRAY ($23)
AVAILABLE AT SEPHORA, NORDSTROM, NEIMAN MARCUS, SAKS FIFTH AVENUE AND FEKKAI.COM.