All Posts Tagged With: "Serum"
These last few weeks of summer is all about looking good —whether you're channeling poolside chic or beach beautiful. On Saturday, August 7, 2010, Lavetta Fajardo for Kim Vo Salon at the Mirage took summer beauty to a whole new level, creating this perfectly playful look for Tinsley Mortimer, who was celebrating her birthday at Tao Beach.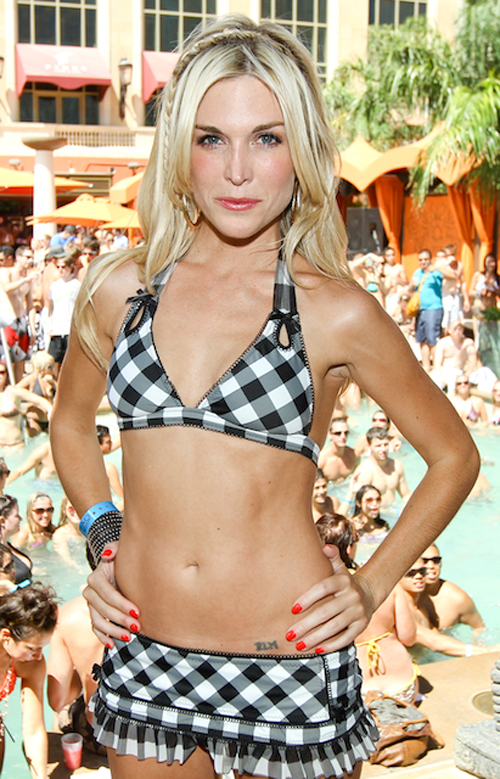 Tinsley Mortimer. Photo by: Tony Tran/Powers Imagery
How To Get Tinsley Mortimer's hairstyle:
Exotic Beauty: KeSARI Triphala Radiance Firming Serum is made from the time honored, indian extracts, Triphala and Saffron under the direction of India native Richa Purohit. BTW Eve is a fan of the product. Available for the first time tomorrow, August 7th, 2010, on HSN, tune in at 7:30AM and 6:30PM EST and again on Sunday August 8th at 6:30AM and 12:30PM.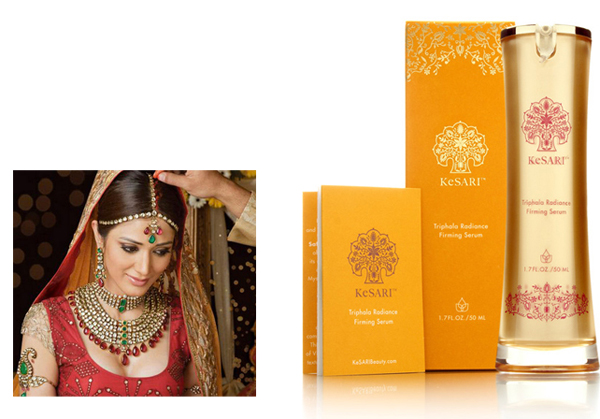 In Marta Walsh makeup bag: MAC Pro Longwear Lustre Lipcolour in Sappho (left side) and Mirror (right side). I apply Mirror the white shimmery side on top of Sappho or any other lip gloss and it makes my lip gloss LASTS a lot longer if I wouldn't! Love love love.

I love applying NIVEA body Good-bye Cellulite Gel-Cream to my tummy area, thighs (and buttocks). It feels so cooling and moisturizing. I use this even though I don't have any cellulite (please don' hate me) but because it feels good and I think of prevention. Same when in my mid 20s I began using anti aging creams and potions 'just in case'. Does this sound familiar?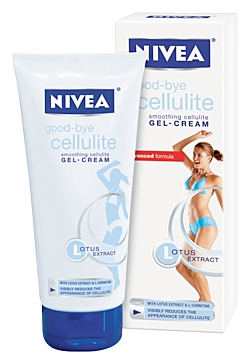 The 'secret ingredient' in NIVEA body Good-bye Cellulite Gel-Cream is L-Carnitine which is found naturally in the skin and supports the conversion of fat into energy. NIVEA Research has now made L-Carnitine available in a gel-cream. Fascinating. You might also like the NIVEA Good-bye Cellulite Fast Acting Serum.
ANEW Clinical Luminosity Pro Brightening Serum ($54) was keeping my skin superbly clear and baby smooth this weekend. My skin loves everything about this serum which is formulated to treat tell-all signs of aging like uneven skin tone, dullness and discolorations, and dark spots. It's a perfect treat to anyone having one of these 'my skin feels so dull' days. This topical serum harnesses the power of injectable-grade L-Aspartic Acid to help deliver effective brightening results at home. It feels it! 🙂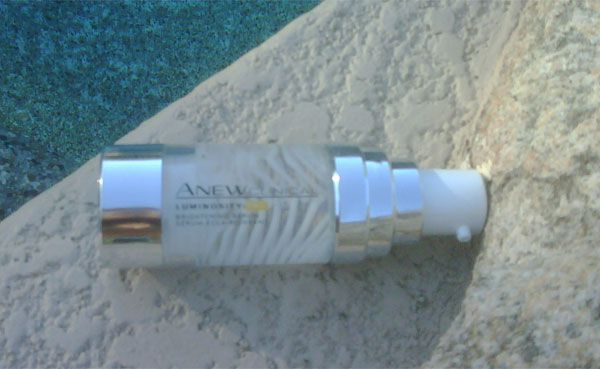 ANEW Clinical Luminosity Pro Brightening Serum is available exclusively through Avon Representatives. To locate an Avon Representative, call 1-800-FOR-AVON or visit www.avon.com.
Watch Marta Walsh talking about her picks for summer skincare.
Products mentioned in Marta's vlog:
Eucerin Everyday Protection Body Lotion SPF 15 Fragrance Free
NIVEA A Kiss Of Protection Lip Care
NIVEA good-bye cellulite serum & NIVEA good-bye cellulite serum gel cream
NIVEA Sun Kissed Firming Moisturizer with Ginkgo Extract and soft gradual tanner
NIVEA Touch Of Waterlily Hydrating Shower Gel
Gemma Arterton in CHANEL Beauté. CHANEL Celebrity Makeup Artist Kate Lee worked with Gemma Arterton at the Los Angeles premiere of Prince of Persia: The Sands of Time on Monday, May 17th, 2010.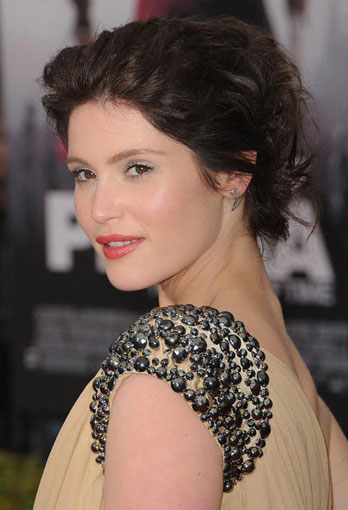 How to get Gemma's glamorous, fresh makeup look by CHANEL Celebrity Makeup Artist Kate Lee:
"I prepped Gemma's skin with CHANEL Hydramax + Active Serum. On her eyes, I used a beautiful violet grey shadow from a new palette launching in July – CHANEL Quadra Eye Shadow in Enigma.
Avon introduces a laser alternative for radiant summer skin. Put down the laser! Did you know that in 2008, laser resurfacing procedures were the #5 non-surgical procedure performed in the U.S.? Now you can achieve results without the dermatologist's visit with Avon's latest skincare breakthrough, ANEW Clinical Luminosity Pro Brightening Serum.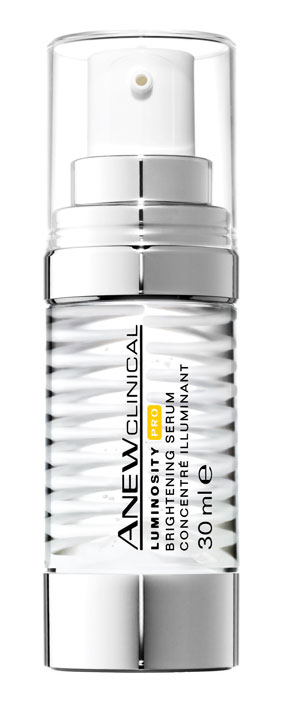 "While many women are concerned about combating wrinkles, dark spots and discolorations are also responsible for the appearance of aged skin." explains Dr. Cheryl Karcher, board certified dermatologist. "ANEW offers an incredible at-home option to skin-brightening laser treatments, giving women everywhere access to more youthful, brighter skin.
Meet my new love: Clinique All about Eyes Serum de-puffing eye massage roll-on, $25.50. The stainless steel roll-on applicator is one of its best features: it is cooling, the gentle rolling motion increases circulation under eye, and it is also hygienic. This eye serum is formulated with calming ingredients, such as: Caffeine and potent anti-oxidants all to help reduce the appearance of puffiness, or in Marta's case, dark circles. Better yet, it fits perfectly in my makeup bag or my purse. Can be applied morning, night and as needed throughout the day.

I often get asked which products to use to help reduce the look of dark circles or 'party eyes'. Well,  Clinique All About Eyes Serum is one of my favorites.
The NEW Clinique All About Eyes Serum is available from April 2010 at Clinique counters nationwide and at www.clinique.com
CHANEL Celebrity Makeup Artist Angela Levin worked with Jennifer Aniston at the New York premiere of The Bounty Hunter on Tuesday, March 16th, 2010.
The Makeup Look & Inspiration: "I was inspired by her gorgeous nude dress and her beachy hair. She worked with hair stylist Chris McMillan who created long soft waves to frame her beautiful face."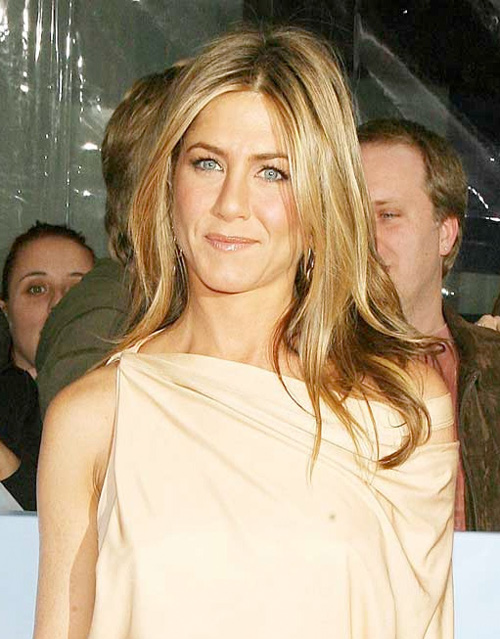 Makeup Tutorial: How to get Jennifer Aniston's warm sun kissed makeup look by CHANEL Celebrity Makeup Artist Angela Levin
"I prepped Jen's skin with CHANEL Sublimage Serum. Then, as I base I used CHANEL Mat Lumiere Fluid Makeup in Natural all over the face, with a bit of the CHANEL Natural Finish Pressed Powder in Clair. For the eyes, concealer, and cheeks, I used a fabulous new palette – Collection Essentielle de CHANEL Multi-Use Make-Up Palette in Paris-New York.