All Posts Tagged With: "Blush"
I can't leave my house without these 3 makeup items:
NARS Enchanted Cream Blush, $26: A soft-peach cream blush that delivers a hint of shimmer and smooth, silky color. I even apply Enchanted to my eye lids to highlight or just alone. I get tons of compliments. The shade is very light peach coral which looks amazing on tanned summer skin. When it comes to blushes NARS is a genius!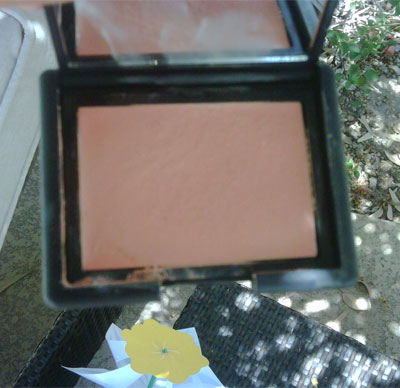 Kristen Stewart made her mark yesterday, June 1st, 2010, at the Australian red carpet premiere of The Twilight Saga: Eclipse at Luna Park in Sydney. mark Celebrity Makeup Artist Mai Quynh shared her top makeup tips for creating Kristen's sultry look!
Kristen Stewart's makeup look:
"I started by applying mark For Goodness Face Antioxidant Skin Moisturizing Lotion SPF 30 to Kristen's skin as a moisturizing base.
CHANEL Celebrity Makeup Artist Kate Lee worked with Rose Byrne at the Los Angeles premiere of Get Him To The Greek on Tuesday, May 25th, 2010. The Look & Inspiration: Sultry, 1960's inspired makeup look.
How to makeup tutorial by CHANEL Celebrity Makeup Artist Kate Lee:
"Rose's look was part Penelope Tree, part Belle du Jour. She has incredible eyebrows, and I wanted to push that 1960's shape but keep it modern. " "I worked along the lash line with CHANEL Long Lasting Eyeliner in Ebénè. I blended it out and into the socket line.
The holiday weekend is right around the corner, which means it's time to think about your heat-proof makeup essentials. We all were just as curious about what to pack in our makeup bag, so Lancôme rang celebrity makeup artist Sandy Linter—also Lancôme's Beauty At Every Age Expert—for her makeup must-haves.
Here's the scoop: "The new Ageless Minérale Blush delivers the thinnest, sheerest amount of color to the skin. It's a powder, so it looks great in the summer but it's soft and sheer enough for all ages."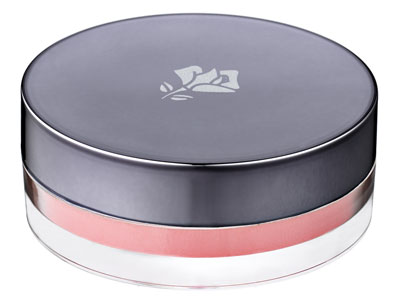 Gemma Arterton in CHANEL Beauté. CHANEL Celebrity Makeup Artist Kate Lee worked with Gemma Arterton at the Los Angeles premiere of Prince of Persia: The Sands of Time on Monday, May 17th, 2010.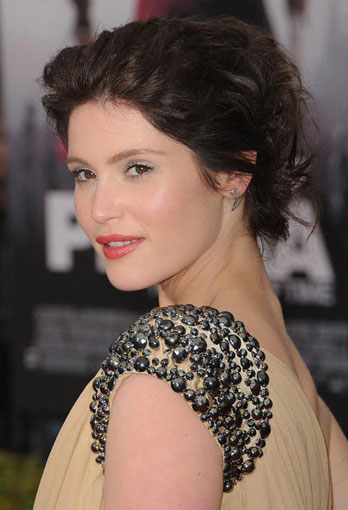 How to get Gemma's glamorous, fresh makeup look by CHANEL Celebrity Makeup Artist Kate Lee:
"I prepped Gemma's skin with CHANEL Hydramax + Active Serum. On her eyes, I used a beautiful violet grey shadow from a new palette launching in July – CHANEL Quadra Eye Shadow in Enigma.
Actress Erika Christensen made her mark on the red carpet at the International Film Center premiere of Mercy. mark Celebrity Makeup Artist Jamie Greenberg shared her expert tips on how to recreate Erika's stunning look.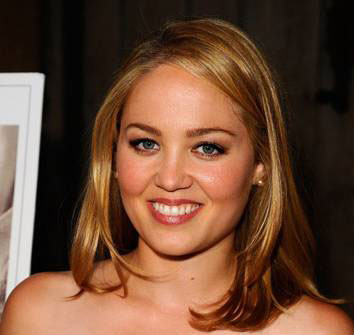 Face: "I started off by prepping Erika's face with a spray of mark Mist Opportunity Multi-Tasking Refresher to wake up her skin. Next, I had her moisturize with mark See Things Clearly Brightening Moisturizer followed with a touch of mark Get A Tint Tinted Moisturizer Lotion SPF 15 Buff/Natural to even out her complexion. To really emphasize her cheeks, I used mark Glowdacious Illuminating Powder in Prettied Up and lightly dusted the mark Good Glowing Custom Pick Powder Blush in Cameo Glo to the apples of her cheeks."
Celebrity makeup artist Gina Brooke gave Anne Hathaway her elegant, timeless look at last night's Met Costume Institute Gala. Read on to get the details on what Gina used.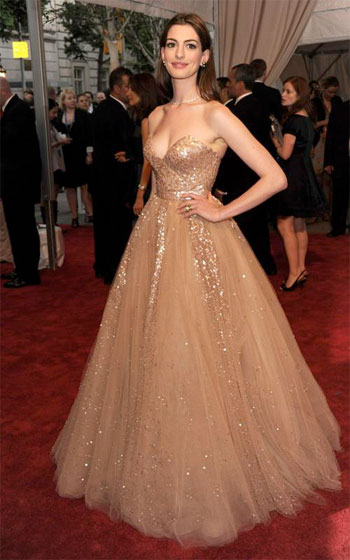 Makeup How To:
First, she shaped and defined Anne's brows using Lancôme Le Crayon Poudre in Brunet. Then she applied Lancôme Le Crayon Khôl in Black Ebony along the lash line and blended with a sponge tip to get rid of any hard edges.
Introducing MAC Prêt-à-Papier. Available April 22nd– July 2010.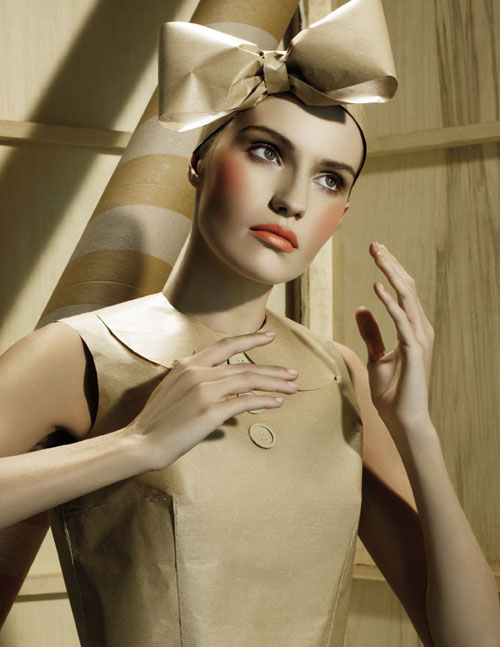 Craft-paper couture – an inspired idea cut like a pattern and whipped up into a frisky little "Funny Face" frock. The Prêt-à-Papier collection was a Project Runway challenge of sorts, with paper as the source, the instigator of ideas, the beginning of something simply, basically beautiful. Lipstick, Lipglass, Eye Shadow, Paint Pot, Chromagraphic Pencil, Studio Fix Lash, Impeccable Brow Pencil, Sheertone and Mineralize Blushes, and Nail Lacquer in a seamless spectrum of parchment-to-vellum beiges, with an occasional, clever colour spill, coral among the most au courant.
Spring Makeup: Fresh spring color inspired by the London streets. A new color collection for eyes, lips, face, body and nails. Get the London Look this spring with Rimmel London's latest assortment of fashion-forward shades. From shimmering shadows and volume-boosting mascara to illuminate eyes to lush color and reflective gloss to enrich lips, the collection lets you spring into the season with dewy, radiant color. The fresh offerings include: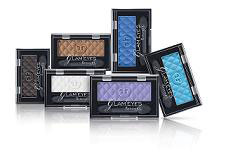 L to R: MAX VOLUME FLASH MASCARA ($7.19). Delivering 14X volume, Max Volume Flash Mascara amps up lashes. A Lash Expand formula creates stronger, sleeker, shinier lashes while the exclusive quick-setting formula dries in a flash, leaving no mess or unsightly clumps. GLAM'EYES MONO EYE SHADOW ($3.49). This soft, silky formula delivers bold, brilliant and glamorous eyes with even, smooth, crease-proof application and high color impact.
Carey Mulligan Oscars 2010: The Makeup
Makeup artist Georgie Eisdell prepped Oscar nominee Carey Mulligan for the big Oscar night.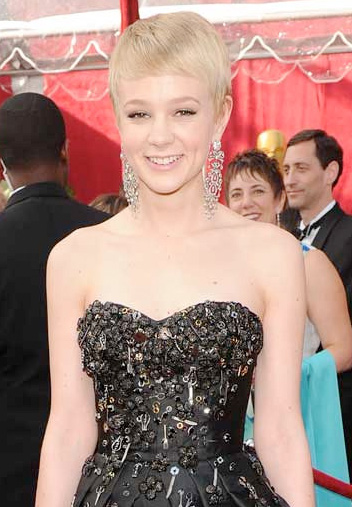 How to get Carey Mulligan's Oscars 2010 makeup look by makeup artist Georgie Eisdell:
"This was Carey's first Oscars so I wanted to make sure she looked age appropriate but still embrace the glamour of the night. Carey's dress was edgy and elegant so I wanted to keep her makeup looking fresh and youthful. I wanted to enhance the natural beauty of her skin so I used La Mer foundation lightly powdered with La Mer's translucent powder over that. For her eyes, I used Chanel soft beige and pink shadows from their spice palette. I used MAC's black track eye liner followed by YSL's Faux Cils mascara in black. To finish off her eyes I sharpened up her eyebrows with Laura Mercier's soft blonde brow powder duo. For her cheeks, I wanted to give them a pinched cheek look with Dior's glowing color powder blush in fruit de la passion. For the finishing touch on her skin, I used Bobbi Brown bronzing powder in medium. And finally on her lips I used Dior addict lip polish 004. I used La Mer body creme on the way out the door to give her body the same glow."