All Posts Tagged With: "Hand Creams"
Find out what products to splurge on and when to save your hard-earned dollars
You don't have to spend half your paycheck on skincare products to stay wrinkle and pimple-free. That said, slathering household condiments on your face to avoid paying for the good stuff isn't necessary either. Dermatologist Dr. Ava Shamban and P&G scientist Mary Begovic Johnson helped us compare products with similar ingredients that are very different in cost. Here's what we found.
Tune in to the QVC on Saturday, April 4th at midnight (late night Friday TONIGHT) for the launch of 4 new products from Dr. Adrienne Denese, renowned anti-aging skincare specialist! Don't miss this!!!
Dr. Denese products contain the best and most advanced scientific formulas in the highest possible percentages, delivering breakthrough anti-aging prescriptions with cutting edge ingredients such as CoQ10, retinol, peptides and amino acids while using state of the art technology.
Dr. Denese is not only a medical doctor who specializes in anti-aging, but has become the only female scientist in this field. Dr. Adrienne Denese developed a vast body of knowledge of what the skin requires to look young. She launched Dr. Denese SkinScience exclusively on QVC so that she could share her scientific findings with consumers at an affordable price point. "Not only do I use the most advanced active ingredients but that have been clinically proven to work, I use far high concentrations of them in the skincare products I create than the more expensive products." Dr. Adrienne Denese.

Click image above to enlarge!
Dr. Denese's SkinScience will launch four innovative new products on QVC April 3rd Friday at midnight. Each product offers breakthrough technology with added benefits to the skin. Dr. Denese's products contain the best and most advanced scientific ingredients in the highest possible percentages.
Glow Younger Self Tanner The first Self Tanner with Pro Peptide Technology:
Talking Makeup likes deals and sales, this is why we want to let you know about Caudalie's discount!
20% OFF all Caudalie products from Friday, March 27th-Tuesday, March 31st, 2009.
Just use code VINESALE at checkout.
Happy shopping! 
Skincare addicts beware: These won't likely smooth away your wrinkles and age spots — so save your money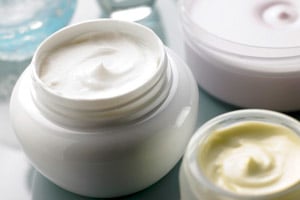 With proper skincare habits, a little product can go a long way to help reduce signs of aging over time. But before you invest, make sure you're getting your money's worth: Avoid these overhyped, overpriced disappointments.
TotalBeauty.com average member rating: 4.9*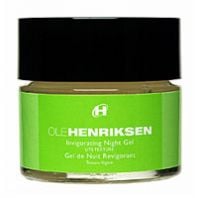 Why: "Week 1, no results. Week 2, still nothing. Week 3, I saw something and it's a frown on my face from seeing that this wasn't a very effective product…
No. 13: Burt's Bees Evening Primrose Overnight Creme, $14.99
TotalBeauty.com average member rating: 4.4*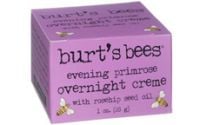 Why: "It felt very thick and oily and didn't do dramatic things for my skin…"
TotalBeauty.com average member rating: 4.6*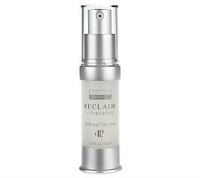 Why: "It just makes my eyes puffier and I have noticed looking more tired than usual…"
Take this quiz to get customized tips on winning your skin battles, from acne and wrinkles to chronic dryness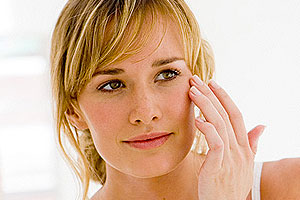 Does it feel like your skin is conspiring against you, sprouting pimples or fine lines when your back is turned? It may seem impossible but you can overcome any skin challenge and have a flawless complexion. Take this quiz to identify your enemies and get tips on how to conquer them.
Unretouched before-and-after photos showing real results of non-surgical, cosmetic procedures and at-home skin treatments
We followed a panel of women as they tried the latest non-surgical treatments to address their biggest skin concerns. See their before and after shots and determine which treatments might be worth your money and time.
Neutrogena, a worldwide leader in highly effective, dermatologist-recommended skincare and cosmetics, has signed actress Emma Roberts as Neutrogena's newest brand ambassador.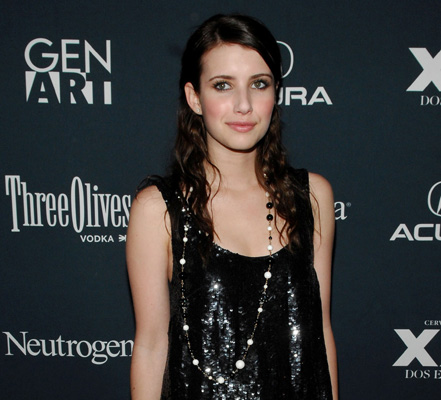 Emma Roberts. If the last name sounds familiar to you, it's because Emma Roberts is Julia Robert's niece. 
"I'm so excited to enter this new chapter in my life. To be a part of a brand that I have always loved and believed in is a once in a lifetime opportunity," says Emma Roberts. "It's important to me to be associated with Neutrogena because they instill confidence and beauty in young women."
Emma will be joining a roster of other beauty icons including Diane Lane, Jennifer Garner, Vanessa Hudgens, Hayden Panettiere, Gabrielle Union, Susie Castillo, Malin Ackerman and Natascha McElhone.
Japanese women seem to be always stylish and have beautiful skin. I often wish for that porceline skin myself. Now we can all find out the secrets to their beautiful skin thanks to a new book by Chizu Saeki The Japanese Skincare Revolution How to Have the Most Beautiful Skin of Your Life -At Any Age.
Japan's top beauty expert and lifelong aesthetician Chizu Saeki reveals some quick and simple skincare techniques from her new book The Japanese Skincare Revolution (Kodansha International, March 2009. $19.95). Available at amazon.com and barnesandnoble.com.
The Japanese Skincare Revolution by Chizu Saeki is the Japanese woman's skincare bible. Auther and beauty guru Chizu Saeki shares with the world, for the first time, the natural, low-cost techiniques she developed over a career spent in the beauty industry. With it, you'll learn what today's Japanese women do to keep their skin looking young and healthy.
Here is an interview with Leading Beauty Expert Chizu Saeki Author of The Japanese Skincare Revolution.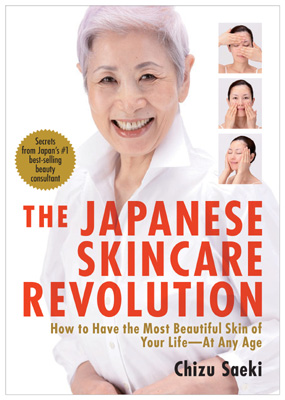 Why did you choose the skincare industry for your profession?
When I was 13 years old, I saw Audrey Hepburn in a film catalog, and I was amazed that such a beautiful person could exist. This is what aroused my interest in beauty. I began imitating her looks, and gradually I realized what a wonderful thing it is to become beautiful. I quit the clerical job I had been working and enrolled in a beauty school to help others achieve beauty.
How are Japanese and American women different in their approaches to skincare?
Japanese women generally want to whiten their skin. When I lived in the U.S., I got the impression that Americans are more interested in hair design and don't get hung up on details-brown spots, open pores, and such. They look to a more holistic kind of beauty.
How did celebs like Debra Messing, Taraji Henson, and Kristen Scott Thomas prepare for the Golden Globes? Getting gorgeous isn't just about the dress, the shoes, the hair and the makeup! Before you slip into the gown, before the makeup goes on and the hair goes up – Celebs make sure their skin is sexy and in shape! They visit Kate Somerville to get glowing!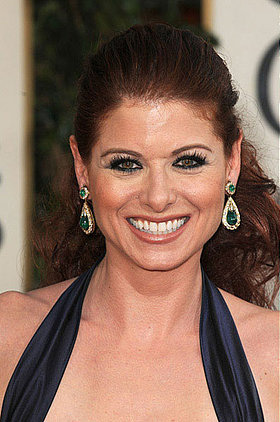 What Kate Services are the Celebs Having? 
Kate Somerville Signature Facial: Designed to deliver healthier, radiant skin, the signature facial is customized to each individual's needs. The treatment begins with enzymatic exfoliation, necessary extractions and a customized treatment mask follows. The facial finishes with an acupressure massage. Skin is left smoother, clearer and healthier than before.
I'm very excited to share with you a new luxury line of bath and body I've just discovered: Priel Dead Sea Luxuries. It is divine:)
I'm very picky when it comes to body lotions. Some body lotions are heavily scented and don't hydrate that well. Priel Dead Sea Luxuries Body Lotion is my new top favorite. If you are looking for a super hydrating body lotion that also smells very delicate, check out Priel! You won't stop applying! And did I mention the Priel body scrubs, total luxury!
When I spoke to Gregg Schwartz form Priel he mentioned the amazing feedback they've received from very satisfied customers. One customer thanked Priel for helping him heal his very dry elbows. In fact the Beauty Editor for BeauBeau, Shanghai's #1 Beauty Magazine, was in NYC last holiday season looking for products to introduce to Asia. She discovered Priel at the Grand Central Holiday Fair, and fell in Love with the product. She has told Gregg that Priel is the best quality Dead Sea product on the market.
The Priel product line includes: body lotions, scrubs, body polishers, shower gel, body mist, hand cream, home fragrances, and soap bars.
In addition to shopping on the official Priel Dead Sea Luxuries online store, Priel is available at Henry Bendel in New York City.
More about Priel Dead Sea Luxuries: Priel (pronounced Pri-El in biblical Hebrew – "the fruit of God") was inspired by the desire to create a luxury line of bath and body products of unprecedented quality and uncompromising standards. Their products contain the natural wonders of mother earth: pure salts and minerals from the lowest place on earth, the Dead Sea; the finest olive oil from the Galilee Mountains; and the healing plants and budding scents from the Jordan Valley.
Priel prides itself on providing the purest ingredients utilizing the latest aromatherapy trends. They merge the best of both worlds as you get the healing powers of the dead sea with the rejuvenation from the aromatherapy. Their product line contains ingredients such as Shea Butter, Avocado, Cucumber, Ginseng, Orange Peel just to name a few. Their Vitamin A and D rich formula will keep your skin healthy and protected.
Priel Dead Sea Luxuries come in the following scents, which by the way, may favorites are: Lavender Patchouli and Coconut Lime.