All Posts Tagged With: "Dior"
Natalie Portman has been named as the new face of Dior, with her first campaign to be for Miss Dior Cherie. Portman will be featured in a print advertisement by Tim Walker and a commercial shot by "Lost in Translation" director Sofia Coppola.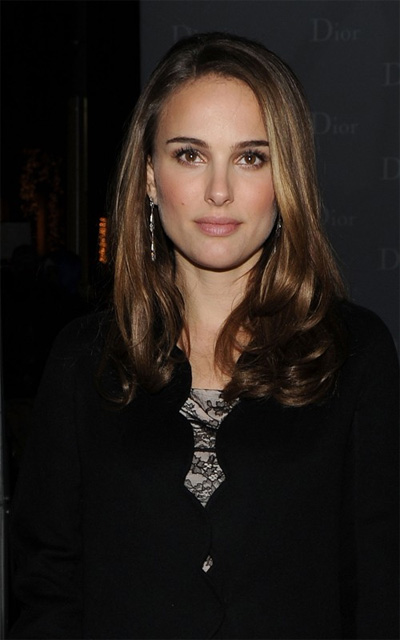 Did you know Natalie Portman was born in Jerusalem, Israel, where I also grew up:)
Natalie Portman's hair. Natalie Portman looked like a classic Hollywood star tonight at the New York Premiere of her new film "Black Swan." Wearing a glamorous black Dior off the shoulder dress and gorgeous, full-bodied wavy hair, she dazzled the red carpet.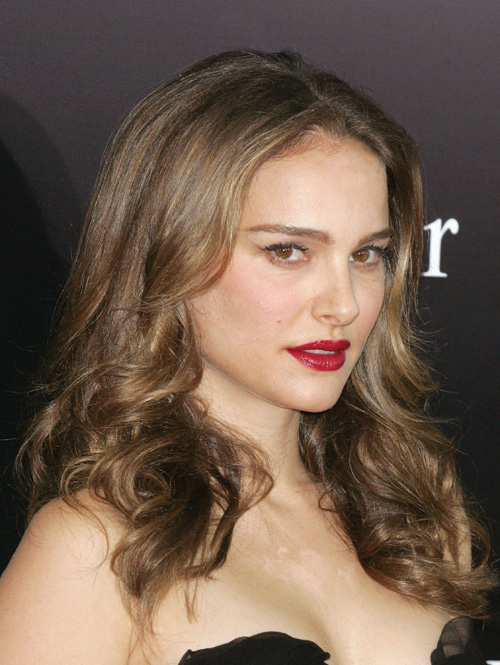 Natalie Portman. Photo credit: Jim Spellman for Getty Images®
The look was designed by her stylist John D., who, though tempted to do an elegant updo, succumbed to the glamour of the dress and created a look that accented the its sense of drama and sensuous silhouette.
"The hair was beautiful, and helped balance the total look," said John D.,
Emily Blunt's Hairstyle. Newlywed Emily Blunt, walking the red carpet at the 62nd Annual Primetime Emmy Awards with John Krasinski, glowed in a beautiful lavender-colored design by Dior and hair designed by her long-time stylist, London-born Laini Reeves, co-owner of the hot new Essensuals London Salon on Melrose Avenue in L.A.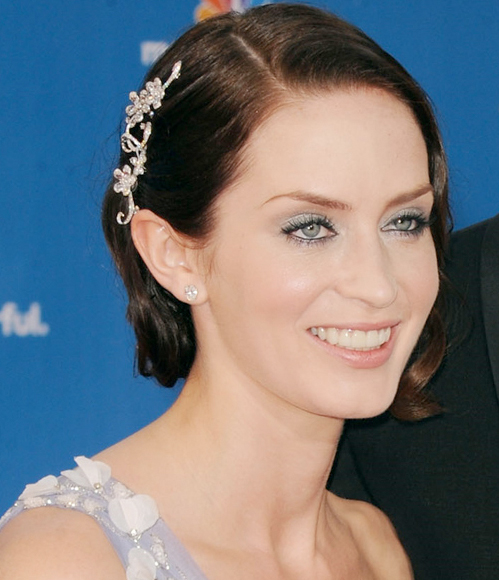 Moroccanoil products used to create Emily Blunt's hairstyle at the 2010 Emmy Awards
The Hairstyle & Inspiration: Laini Reeves, who also styled the hair for Emily Blunt's recent wedding, created a fresh yet sophisticated look inspired by the iconic finger waves of the 20s. She used lightweight, instantly-absorbed argan oil-infused Moroccanoil products to style Emily's shoulder length layered hair into a beautiful waved design that fell slightly below the jawline on the sides, and with shorter, pincurled accents at the nape of the neck.
NEW Makeup: Introducing DiorShow Maximizer Lash Plumping Serum. Dior's first lash primer that combs, curls, and coats each lash to create a smooth, even mascara base, while acting as a nourishing serum treatment that promotes long-term lash growth, strength, and vitality. Marta Walsh says: "The new DiorShow Maximizer Lash Plumping Serum does it all for me: it primes to give me long, curled, and bigger than life lashes. And it also helps me to keep my lashes conditioned at night. Can DiorShow get any better"?
DiorShow Maximizer Lash Plumping Serum in 'Real Life":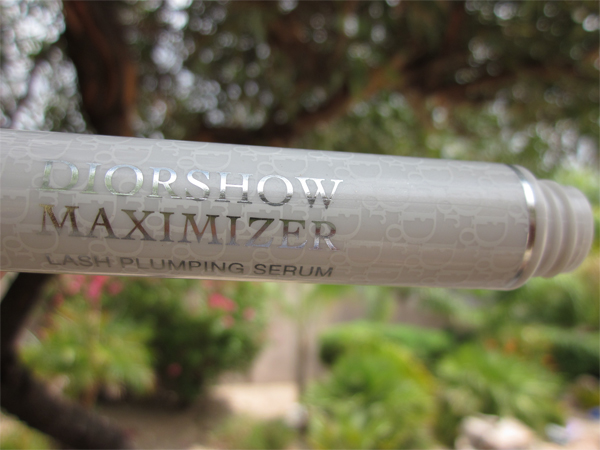 Sneak peek of supermodel Adriana Lima gracing the cover of V Magazine's first foreign edition, V Spain (issue #5): "The Sexy Body Issue." which features 50 of the hottest bodies in the world. This is the first official Sexy Body issue. Adriana Lima's cover is shot by Mario Sorrenti and styled by Andrew Richardson. Adriana wears a Dior cardigan. V Spain hits newsstands today on June 22nd, 2010, in Spain, Puerto Rico, Brazil, Argentina, Mexico, Portugal and select locations in NY, Miami and Los Angeles. It's also available for purchase at www.vmagazine.com/shop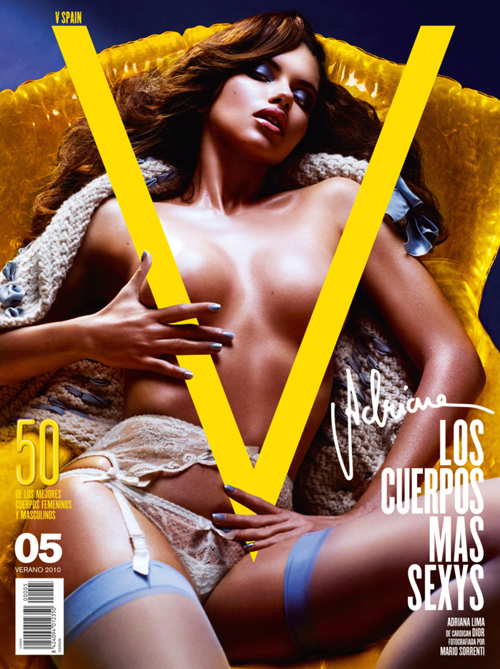 V MAGZINE The Sexy Body Issue featuring Adriana Lima
According to wwd.com Natalie Portman has a new role, and it's not on the silver screen. Rather, she's just inked a deal to be the latest face of Parfums Christian Dior.
Marion Cotillard is in the new Dior campaign called "Lady Blue". The setting is Shanghai's beautiful skyline including the Oriental Pearl Tower. Dior's Lady Blue campaign was photographed by Steven Klein and it also includes a 12-minute film directed by David Lynch and premiere on Ladydior.com on May 15, 2010.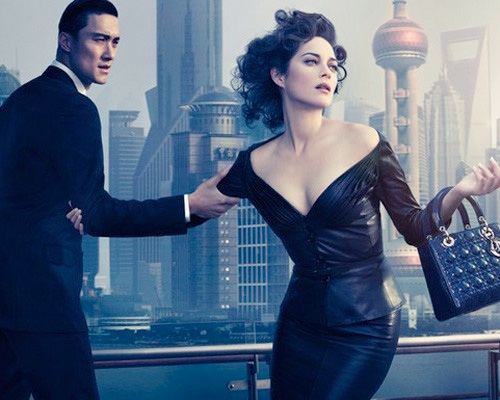 Terri Seymour at the Elton John Annual Oscar Party 2010: Makeup by Celebrity Makeup Artist Melissa Walsh.
"This is how I did Terri Seymour's makeup this afternoon for Elton John's annual Oscar party for his his Aids Foundation – if you aren't going to the actual Academy Awards ceremony this is the place to be!"-Melissa Walsh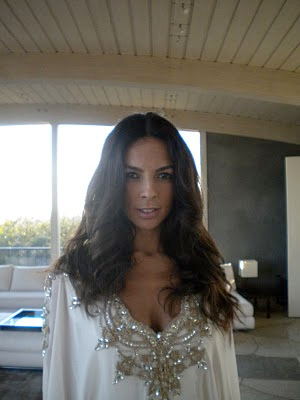 Base: Smooth Hourglass Cosmetics Fluid Veil evenly over the whole face blending out from the middle and downwards.
Under eyes: Dot a little Smashbox Photo-Op Eye Brightener under the eyes to brighten.
Carey Mulligan Oscars 2010: The Makeup
Makeup artist Georgie Eisdell prepped Oscar nominee Carey Mulligan for the big Oscar night.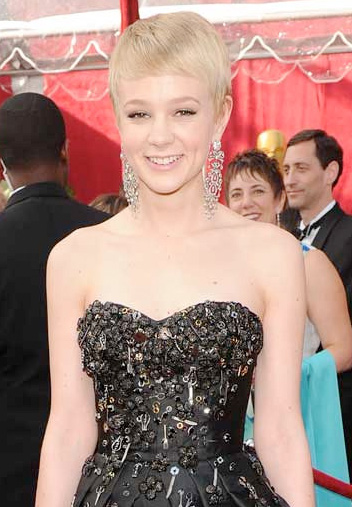 How to get Carey Mulligan's Oscars 2010 makeup look by makeup artist Georgie Eisdell:
"This was Carey's first Oscars so I wanted to make sure she looked age appropriate but still embrace the glamour of the night. Carey's dress was edgy and elegant so I wanted to keep her makeup looking fresh and youthful. I wanted to enhance the natural beauty of her skin so I used La Mer foundation lightly powdered with La Mer's translucent powder over that. For her eyes, I used Chanel soft beige and pink shadows from their spice palette. I used MAC's black track eye liner followed by YSL's Faux Cils mascara in black. To finish off her eyes I sharpened up her eyebrows with Laura Mercier's soft blonde brow powder duo. For her cheeks, I wanted to give them a pinched cheek look with Dior's glowing color powder blush in fruit de la passion. For the finishing touch on her skin, I used Bobbi Brown bronzing powder in medium. And finally on her lips I used Dior addict lip polish 004. I used La Mer body creme on the way out the door to give her body the same glow."
I'm in love with Miss Dior Cherie Eau de Toilette. This perfume smells truly unique. Not too sweet, not too spicy, not too strong. The scent cheers me up every time I spray it on, day or night. I feel like I am Miss Dior Cherie (in image below) when I wear this fragrance. Miss Dior Cherie Eau de Toilette is not just a perfume for me, it is a state of mind. 🙂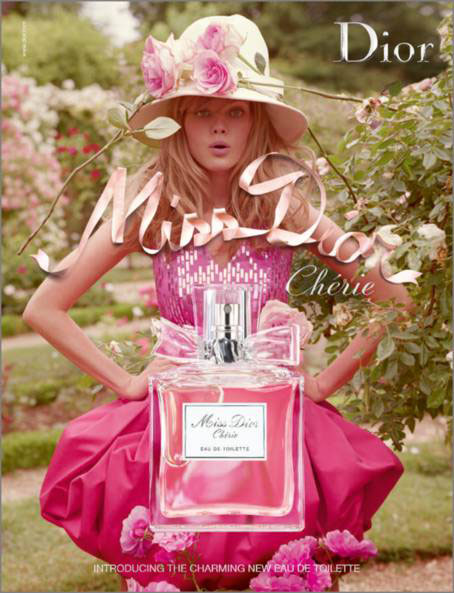 Miss Dior Cherie Eau de Toilette, created by Dior Master Perfumer, Francois Demachy, is a dazzling spring floral interpretation of the classic Miss Dior Chérie (which I also love, this one smells a bit heavier). The new fragrance version opens with a lilting fruity note for a fresh and joyful first impression. The heart's floral bouquet evokes the sense of a garden full of flowers. An elegant, signature base note completes the captivating essence.