All Posts Tagged With: "Interviews"
Vicki Iovine is now facing her own new horizons as a recently divorced mother of four after 27 years of marriage. As Vicki embarks on a journey that she's coined her "next 27 years," she plans to not only continue sharing kindness with others, but also taking the time to be kind to herself. With this commitment to spreading kindness and giving back, Vicki is thrilled to be an ambassador for the My Expressions of Kindness campaign.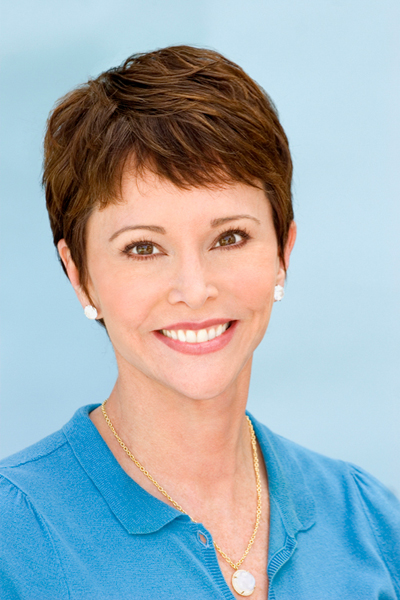 Through a quarter of a million dollar donation from Allergan, Inc., the maker of BOTOX® Cosmetic (onabotulinumtoxinA), the campaign benefits three deserving charities, including Dress for Success, an organization with a mission that's very close to Vicki's heart: providing women with the tools they need to succeed. Allergan will make a $25 donation on behalf of each consumer who shares their acts of kindness online.
Celebrity Inspired Makeup. NARS Q&A With Daphne Guinness!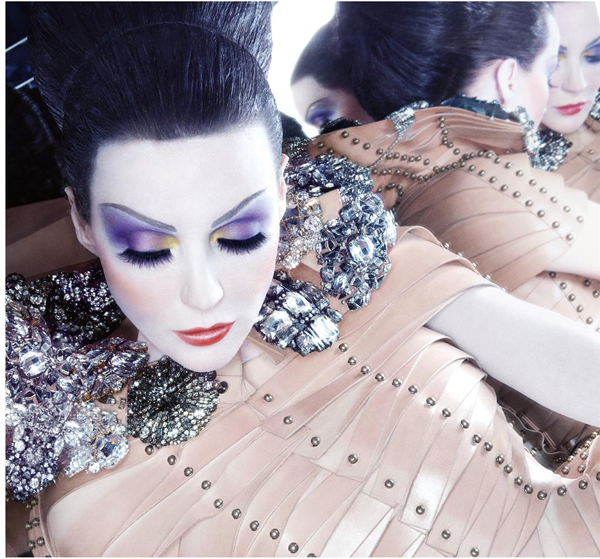 When it comes to describing fashionista Daphne Guinness, the passion of Founder & Creative Director François Nars knows no boundaries. And when it came to designing and photographing this futuristic makeup look for Fall 2010, François created a look worthy of his leading lady. It was only fitting that Nars chose to name an eyeshadow after his muse, Daphne, a color that is as bold and beautiful as the woman for whom it was named. To magnify the arresting impact of the magnificent Ms. Guinness, Nars designed and photographed her in a kaleidoscope of mirrors, creating a virtual funhouse of reflective images.
Alber Elbaz is one man that inspires me greatly. He's designs for Lanvin's fashion house are bigger than life, exquisite, a work of art. I stumbled upon this video and thought to share: New York Times' Suzy Menkes interview with Lanvin's Alber Elbaz. Menkes discusses with Lanvin's star designer putting women first and the Winter 2010 collection.
For more New York Times videos visit: http://video.nytimes.com
I visited the FENDI website last night on my APPLE laptop (now you know what I do on my down time, I study fashion, my other passion:) and discovered three fascinating interviews with: Silvia Venturini Fendi who represents the third generation of the family founder. Michael Burke who was appointed Fendi CEO and Managing Director in 2004. And, Karl Lagerfeld who is is the creative director. My favorite quote from the interviews was by Lagerfeld: "I'm in the mood for Italy like I'm in the mood for love…". Makes me really want to visit Rome again. Last time I was there was in 2000!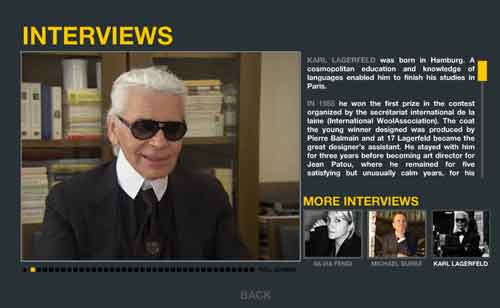 I'm excited to share with you my interview with Linda Pilkington of Ormonde Jayne Perfumery London. This is my second interview with Pilkington. My first interview with her was back in June 2009. With this one I feel I'm getting to know Pilkngton better.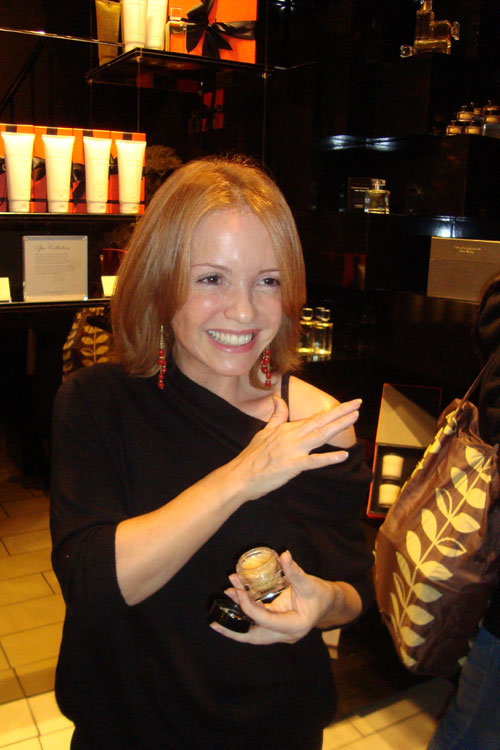 Linda Pilkngton
Photo by Nina Saville
In this interview Linda Pilkngton talks to Marta Walsh about her home in London. First memories of falling in love with fragrance. Scents she can't stand (believe it or not). The creative process behind Tiare the new perfume addition to Ormonde Jayne Perfumery London, and future plans. P.S. I was just invited to Linda Pilkngton's dream ultimate dinner party together with Emma Thomson, Goldie Hawn, and Barack Obama. I couldn't be more chuffed, as the Brit say, and feel happy just like the cat who got the cream:)
Marta Walsh: Where do you call home?
Linda Pilkngton: Home is Primrose Hill in London, a wonderful place to live and it's just 10 minutes from my studio to my left and 20 minutes to our shop in Old Bond St to the right. At the top of the hill, you can see the most impressive view of London including St Paul's Cathedral, The London Zoo & The London Eye.
I stumbled upon a brilliant interview with Lanvin designer Alber Elbaz who is a big inspiration of mine. The interview is titled The Future Of Fashion, Part Six: Alber Elbaz and it was written by by Dirk Standen for style.com.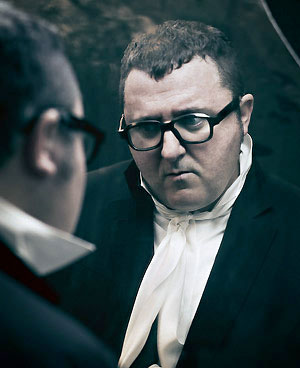 Here's an exert:
Talking about instant successes, have you followed the rise of the fashion bloggers?
I have to tell you, I love bloggers. And I'm not telling you that because I'm [trying to] bribe them. Every morning I wake up and I see the blogs. There is something very innocent. There is something very honest. You can say, OK, they didn't have the experience of seeing things. But again it's another medium. That's their opinion and it's interesting to see how politically incorrect they are. Of course, when they say, "Oh my God, I love it," I'm extremely happy.
I'm excited to share with you my interview with Dayna Devon. Dayna is a longtime television personality, and former host and correspondent for the nationally syndicated entertainment show "Extra." She has been a regular entertainment commentator and celebrity guest host on CNN, Fox News Channel, MSNBC, "The View" and NBC's "Today."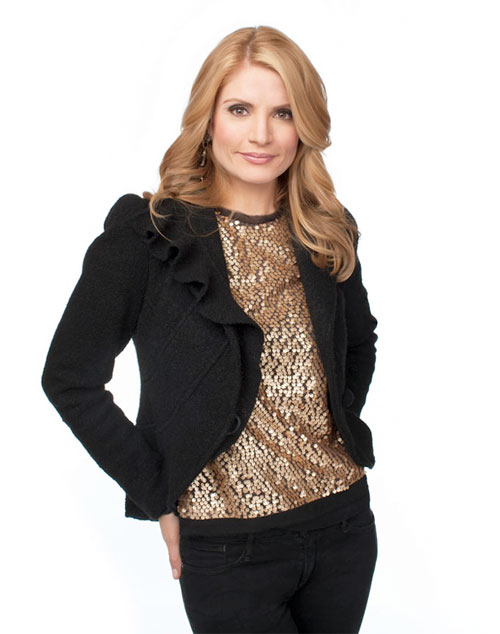 In this interview Dayna Devon talks to Marta Walsh about her beginnings as a journalist and TV Presenter. Gives advice to anyone considering JUVÉDERM for the first time. Reveals what's in her makeup bag and future plans.
Marta Walsh: Where do you call home?
Dayna Devon: Los Angeles, CA. I'm originally from Texas, but I love living in LA.
MW: Why did you decide on a career in Journalism and as a TV presenter?
DD: I always knew I wanted to be in television, but I was chicken. In the beginning, I tried related fields but it wasn't a fit. So, I gave broadcasting a try and worked my butt off. Finally, it paid off by getting a job at a small TV station in San Angelo, Texas and then moved up from there.
I'm very excited to share with you my interview with celebrity makeup artist Mario Dedivanovic also known on Twitter as makeup byMARIO. Like Celebrity Makeup Artist Scott Barnes who is famous for revolutionizing Jennifer Lopez's red carpet makeup looks, Mario Dedivanovic is creating the same magic for Kim Kardashian. Quite genius.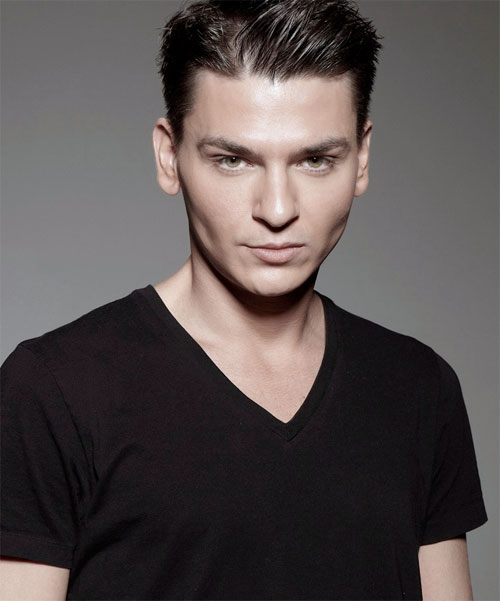 Makeup Artist genius Mario Dedivanovic
Besides his work with the lovely Kardashian, Mario who began his beauty career at a young age as a makeup artist behind New York City retail counters is securing a place among the world's best and most well-known makeup artists. He has collaborated on countless editorials and red carpet looks for celebrities, all of whom showcase the skill, talent, personality and attention to detail that is brought to every transformation he creates.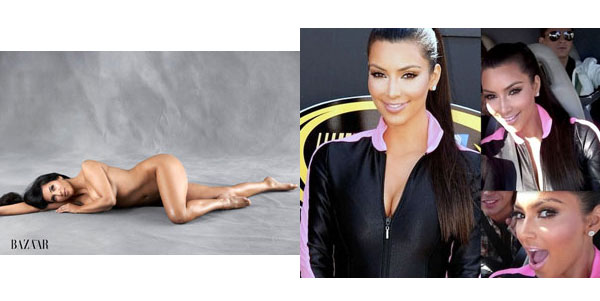 L to R: Mario Dedivanovic created the makeup looks for Kim Kardashian for her Harper's Bazaar photo shoot and for for the recent Nascar event
In this interview Mario Dedivanovic talks to Marta Walsh about his first memories falling in love with beauty and makeup. The most memorable red carpet makeup looks he created for Kim Kardashian. What's in his professional makeup bag. What and who inspires him. Reveals one or two things you might not know about him. And, future plans.
Marta Walsh: Where do you call home?
Mario Dedivanovic: JFK airport! I've been traveling a great deal so I feel like I live in hotels and airports. I was born and raised in the Bronx and live in NYC. Since I stay in Los Angeles so much as well, I will most likely get a place there too.
Going from Blonde To Brunette: I'm excited to share with you my interview with hot young Hollywood's go-to colorist George Papanikolas. I picked his brains about Nicole Richie's latest brown hair color and hair color tips.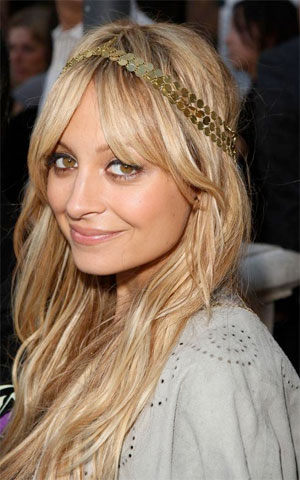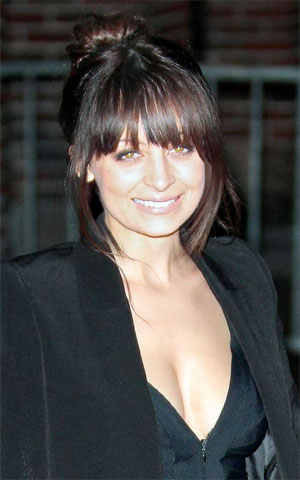 L to R: Nicole Richie goes from blonde to brunette. Do you love?
JOICO celebrity colorist George Papanikolas has become one of the hottest and most sought after colorists in Hollywood. His signature style has caught the attention of Southern California's most discerning clientele with young, hot Hollywood turning to this man to change their look. George has set trends, reinvented celebrities and has created signature looks for many starlets like Nicole Richie and Ashley Tisdale.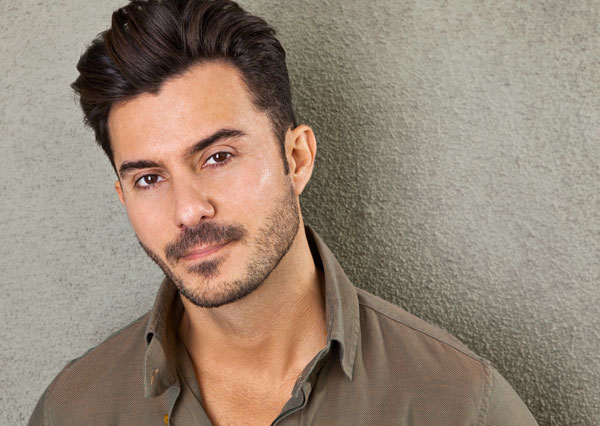 George Papanikolas
Marta Walsh: Which hair color shade have used on Nicole Richie when transforming her hair to brown?
George Papanikolas: Medium Golden Brown
I was recently interviewed by the lovely Tammy Gibson founder and editor of  amominredhighheels.com and I thought to share. Thank you Tammy:)
Your Name: Marta Walsh
How many children do you have? 2 boys, Jake (4) and Kieran (almost 2).
Your Blog Name: www.talkingmakeup.com
Brief Description of Your Blog: Talking Makeup is a top style, fashion, and beauty blog. At Talking Makeup you get the latest news on style, fashion, and beauty and celebrity interviews. We also do makeup, skincare and perfume product reviews, celebrity inspired beauty tips, and my favorite pop culture news. Our network of blogs also include: www.styleinterviews.com www.beautyinterviews.com and www.misslush.com