All Posts Tagged With: "Haircolor"
As stars walked the red carpet for Hollywood 's biggest night, they showed off their stunning couture gowns, sparkling jewels and of course, glamorous haircolor. Tracey Cunningham, Redken Creative Consultant for Color and Hollywood colorist, helped Cameron Diaz prepare for Oscars 2010 with Redken color.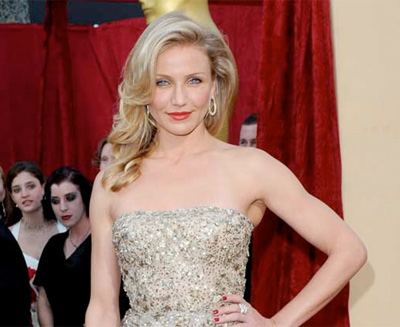 If you loved Cameron Diaz Oscars 2010 hair color and if you're looking for Cameron color, ask your colorist to highlight with Redken Blonde Icing Conditioning Crème Lightener to silken and luminize your hair and place the highlights on the crown and around your face.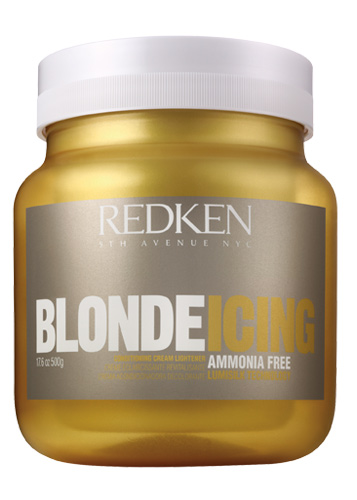 Blonde Icing Conditioning Crème Lightener is ammonia free and lifts hair up to 7 levels while exclusive Lumisilk Technology smoothes and preserves hair's structure to keep it healthy, shiny and strong.
Looks like it's time to break out the Manic Panic. The big beauty trend for hair at Fashion Week was bright, chunky streaks of color that brought to mind punk-inspired street style circa 1996. At the Cynthia Rowley Fall 2010 fashion show, Eva Scrivo for Wella Professionals custom colored hair extensions in shades of emerald, lapis, amethyst, navy and turquoise to replicate the rich jewel tones present in the collection. Each hair extension was completely saturated with professional salon haircolor and then woven into the hair and styled, creating an element of surprise and intrigue when models hit the runway. Read full article in dailymakeover.com

Turquoise tresses at Cynthia Rowley.
Photo courtesy of Wella Professionals
For more Beauty Trends and News visit dailymakeover.com
MTV's The City star Olivia Palermo was spotted recently with darker hair color (see right image below)! What happened to Olivia's Jennifer Aniston-esqe or Gisele-esqe hair color, I wonder. Maybe  her new light brown hair is something to do with fall:) 
Anyone is missing Olivia Palermo's honey blonde hair color?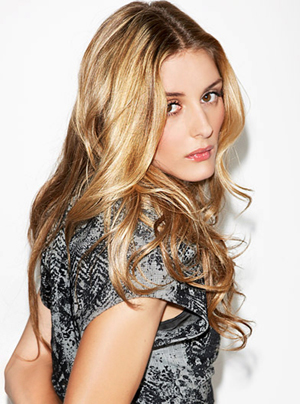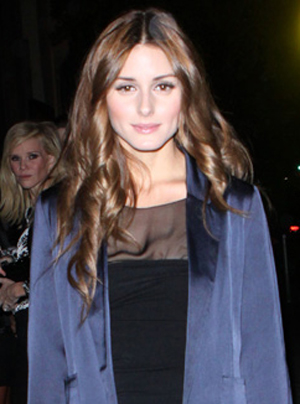 Lindsay Lohan goes back to blonde thanks to Tracey Cunningham, Redken Creative Consultant for Color.
Lindsay Lohan must think blondes have more fun as she asked her colorist Tracey Cunningham, Redken Creative Consultant for Color, to give her "blonde blonde" and that's what Tracey created with Redken Shimmer One and Shades EQ professional haircolor.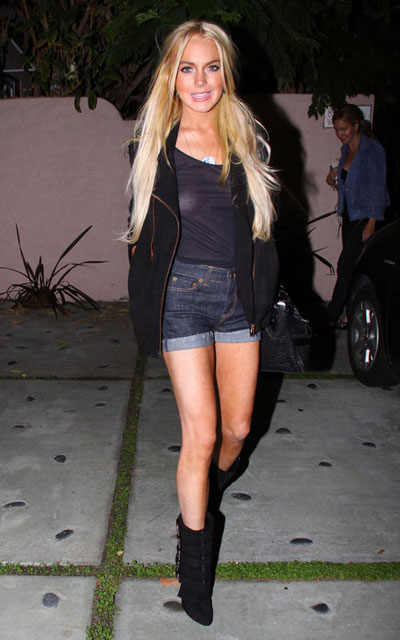 Image via www.celebrity-gossip.net
If you're looking for Lindsay's shade, talk to your colorist about Tracey's formula for Lindsay:
Bleach wash (3 scoops of Up to 7 + 6oz. of de-ionized water) with highlights using Up to 7 De-dusted Lightener
Lowlights with Shimmer One 8Gb and 8N
All over gloss of Shades EQ 09V Platinum Ice and Clear left on for 10 minutes
As temperatures begin to cool down outside, so will haircolor this fall/winter season with more sophisticated cooler brunettes and blondes. Tracey Cunningham, Redken Creative Consultant for Color, and David Stanko, Haircolor Consultant for Redken, have the latest in fall haircolor trends, professional haircolor products to achieve these trends, and consumer tips to communicate with their colorist and to adjust to the "coolest" looks of the season.
"Small adjustments can help consumers update their look from season to season," explains Cunningham. "When summer comes to a close, I plan to cool my clients' shades down this fall/winter season with Redken's new Color Gels Ash Blue creating sophisticated, cool shades. A color is said to have "cool tones" if it tends toward blue or violet, such as platinum blondes, ash browns, and plum reds."
Trend #1: Brunettes: "Brunettes will go to a whole new level this fall/winter with an overall cooler base. Think Fergie's shade; her lighter highlights really show through her dark, chestnut base making her haircolor look so flawless and effortless." – Tracey Cunningham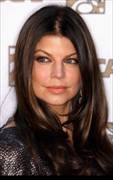 Trend #2: Blondes: "Blondes will be blonde this fall – think Drew Barrymore's cool, nearly platinum blonde shade for this inspiration. Client's can often be concerned with the cost to achieve and keep the perfect shade of blonde, but I find that women cut back in other areas rather than haircolor as it's one of a consumers' most prominent and most seen everyday accessory!" – Tracey Cunningham
Lindsay Lohan loves to change her hair color. Lindsay went from being a redhead, to brown, red, and now blonde again. I'm loosing track. However, whichever hair color is on Lindsay's menu doesn't take away from her effortless beauty.
Do you love Lindsay Lohan's blonde again look or she is off the hook?:) (umm..not a bad rime Marta, lol)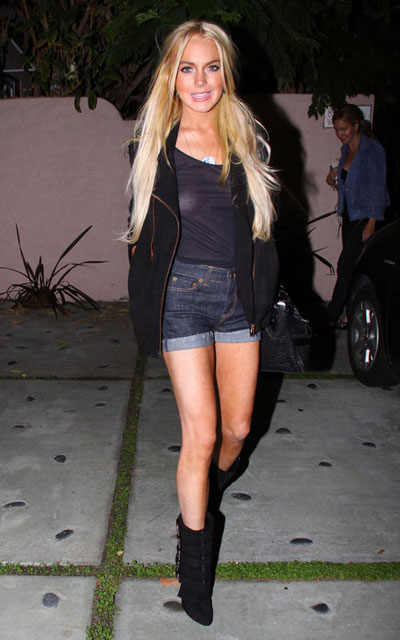 Image via celebrity-gossip.net
Lindsey Lohan has recently changed her haircolor back to red from blonde. Do you like?
Lindsey Lohan with blonde hair:
Scarlett Johansson blonde or brunette, which looks best? Tell us what you think:)
Fergie was spotted with a new brown hair color recently.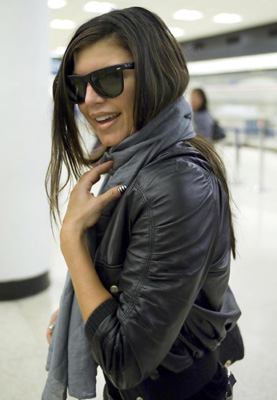 And this is Fergie with blonde hair:
Tell us what you think! Which haircolor makes Fergie look most glamorous?
Want to know what I think?
TotalBeauty.com content:
Bored? Change up your hair with a simple but dramatic hue boost

Is it just me, or is a color overhaul a little terrifying? Sure, chocolate brown looks hot on Jessica Biel, but frankly, a clown wig looks hot on Jessica Biel. So to help you pick the right color, follow this three-step plan and we guarantee you'll end up with killer shine and pretty tone-on-tone dimension.