All Posts Tagged With: "Frizzy Hair"
Summer Hair Care: Have you seen the NEW Pantene collection? All new formula and new fragrance and Marta Walsh's is loving it. All work amazing on my hair, especially the new Pantene hair styling products. The Pantene line suitable for my wavy fizz prone hair type is their Medium-Thick Frizzy to Smooth collection. Make sure you pick the new Pantene formula best for your hair type!

L To R: Pantene Medium-Thick Hair Style Spray Heat Protection & Shine. Helps protect against heat damage while blow drying or using a styling iron. Pantene Medium-Thick Hair Style Creme Straighten & Smooth calms frizz for a satiny smooth look.
I'm already a huge fan of Avon Advance Techniques Dry Ends Serum and their haircare line in general. This is why I was super excited to try their latest product addition: Avon Advance Techniques frizz control lotus shield. I'm absolutely blown away with how great this product works on my hair to control frizz for days, and I mean days.

My hair is wavy but I like to keep it straight most times and I'm always on the lookout for hair styling products that keep my hair straight and frizz free especially the second and third day. See, because of my busy schedule I normally don't wash my hair every single day so I need a product that will help my hair keep fresh for at least 2 days after my first blow out. Avon Advance Techniques frizz control lotus shield does all that!
Summer Hair: Living Proof Hold Hairspray is now available just in time for summer! say goodbye to frizzy hair.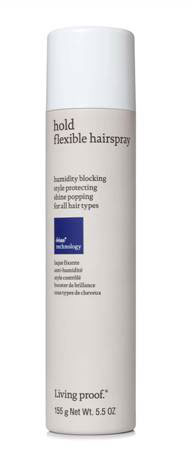 Hold Hairspray is a reinvention of traditional hairspray with flexible hold and ultimate control, plus exclusive humidity-blocking technology PolyfluoroEster.
Advance Techniques Professional Hair Care by Avon is one one favorite hair care lines. I particularity in love with their Dry Ends Serum which is an amazing styling product for blow drying hair straight. It never wights your hair down even if mistakenly I apply more than needed (sounds familiar?). Also from the Advance Techniques Daily Results collection: Mirror Shine Spray to add gloss and shine to hair and Anti-Frizz Capsules to tame and smooth frizzy hair.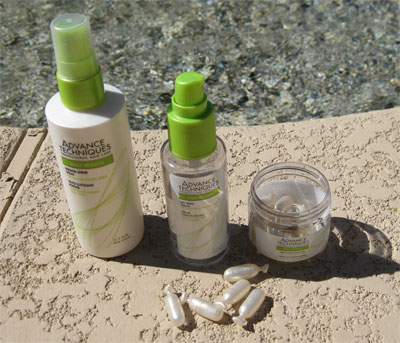 L to R: Advance Techniques by Avon Mirror Shine, Dry End Serum, Anti-Frizz Capsules
Pantene Celebrity Stylist Danilo created Gwen Stefani's hairdo for the 2010 MET Ball.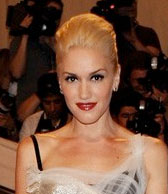 According to Danilo: "Gwen's dress was made from a gold, vintage thread fabric from the 30's, and we wanted to honor the ethereal flow by creating a chic silhouette from head to toe. I created a dramatic, contemporary twist inspired by Grace Kelly and the Hitchcock film goddesses."
Rachel Bilson looked stunning at the 2010 Costume Institute Gala. Her Louis Vuitton gown inspired her look: elegantly fresh with a modern asymmetrical edge. Master hairstylist Marco Santini for Moroccanoil created a virtuosic design emphasizing a playful counterpoint of smooth and wavy textures.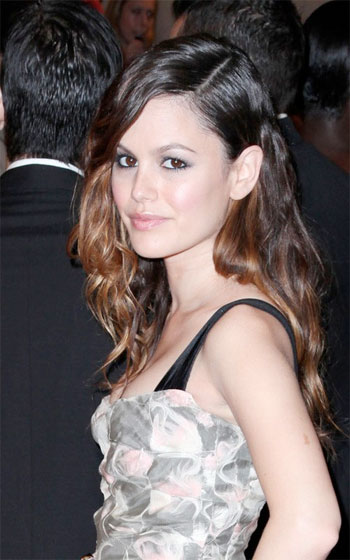 "It was very humid tonight and Rachel's hair is fine so we had to layer products into her hair in a different way to make sure the style not only looked beautiful, shiny and natural, but held up throughout the evening."
How To: Hair Tutorial
While her makeup was being applied Marco created a low part then finger-set the hair with Moroccanoil Hydrating Styling Cream, "I used the product to hydrate and smooth her curly texture. Afterwards, I shaped the core texture using my hands and the blow dryer.
Sienna Miller made a dramatic entrance to the 2010 MET Ball wearing a stunning navy blue Emilio Pucci gown. The hair, created by celebrity stylist John D. was strongly inspired by the classic, sensual beauty of Brigitte Bardot.
How To: Hair Tutorial
According to John D., " I first prepped her slightly damp hair with Moroccanoil Hydrating Styling Cream, applying a small amount on the palm of my hand then finger-combing it throughout the hair. I used it to hydrate and protect the hair as well as helping to counteract the humidity in the air and prevent frizz. Next I did a super-clean, simple blowout using a flat bristle brush.
The stars were out at the annual Met Ball at New York's Metropolitan Museum of Art, to help celebrate and raise funds for the opening of the Museum's 2010 Costume Institute Exhibit. Between thunderstorms, the weather was humid and hair stylists were challenged to create glamorous looks that were not only beautiful but also frizz-free. Hairstylist Mark Townsend created Rachel Weisz' hairdo for the ball.
The Hairstyle & Inspiration: "The theme of this year's Met Ball was "American Woman," and after seeing Rachel's Oscar de la Renta dress I knew that we should keep her hair down and sexy.
How To: Hair Tutorial
I started by adding a few drops of Moroccanoil Treatment to her hair, to condition and strengthen it while reducing drying time. This helped ensure a shiny, healthy look. Then I blow-dried her hair with a medium-sized, round brush.
Hair Trend report 2010 with Advanced Techniques Salon Professional Haircare. Avon Global Stylists Advisors worked backstage at Charlotte Ronson's Fashion Show, where they interpreted the clothing designs to create a simple, girly style that any woman could wear. With just a few Advance Techniques products, the team teaches us how to transform bland hair to beautiful styles.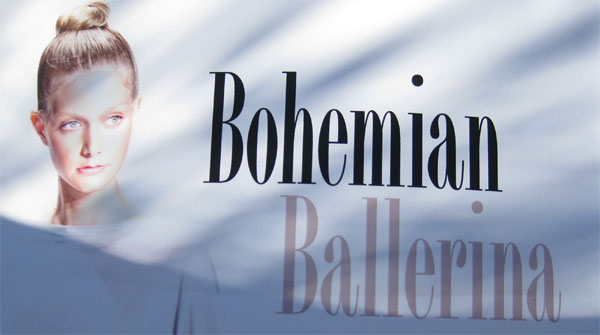 The hairstyle: Bohemian Ballerina. "Create a fresh, young wispy look to amp up simple designs in your wardrobe this season."-Tippi Shorter
Hair Tutorial
1 . Prep wet hair from root to tip with Volumizing Mousse to enhance the natural shine and create volume. Using the Cushion Brush, blow dry hair section by section to distribute the product and create natural texture.
Amanda Seyfried Oscars 2010: The Hairstyle
Harry Josh, John Frieda International Creative Consultant, is sharing his styling secrets on how to get Oscar presenter Amanda Seyfried's cool, understated hairdo with easy-to-use tips and tricks.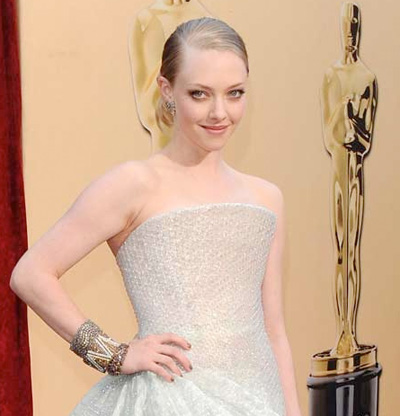 Harry gave Amanda the new Frizz-Ease Smooth Start Hydrating Shampoo and Conditioner in advance as the frizz-fighting formula was essential to smooth and hydrate dry strands and replenish moisture for a nice, smooth blow out.
"These shampoos and conditioners were the perfect way for Amanda to prep her hair," said Harry. "The look was flat, clean and sleek, so it was important to start the fight against frizz early so that Amanda's hair would be silky, shiny and totally manageable."