All Posts Tagged With: "Acne & Blemish Control"
"General Hospital" actress Rebecca Herbst who plays Elizabeth Webber and long-time PURPOSE skincare user will be greeting fans and signing autographs. This is as part of Soap Opera Digest "Shop Like a Soap Star" national campaign. Fans in attendance will get the inside scoop on their favorite stars must-have products, as well as receive free samples of them, including Rebecca's favorite products from the PURPOSE Brand.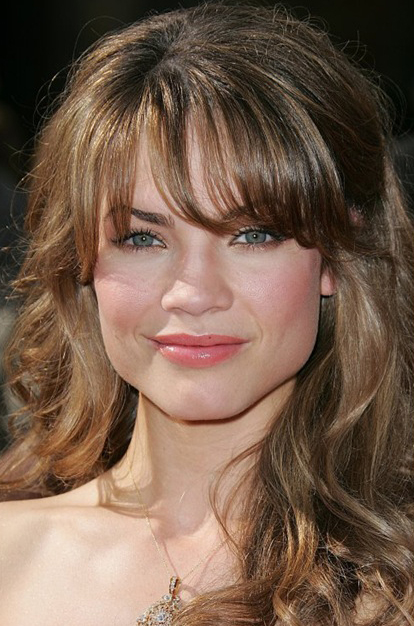 Soap Opera Digest, America's premier entertainment magazine celebrating 34 years as the best selling soap magazine, takes to the road again this year with more opportunities for fans to meet their favorite stars in person at select Walmart stores nationwide through the "Shop Like a Soap Star" campaign. Rebecca, who has appeared on "General Hospital" since 1997, has been using the PURPOSE Gentle Cleansing Wash and Moisturizer consistently since her dermatologist recommended them the products when she was fifteen.
Talking Makeup is excited to share with you tips on how to extend glowing summer skin into fall by anti-aging Expert Dr. Adrienne Denese.
STEP 1: EXFOLIATE
• It is important to get rid of dead skin cells; they are what make your skin look dead and old. They have a rough texture so they block out skin's natural radiance and that natural glow
• If you self tan, you need a freshly exfoliated canvas. Otherwise the self tan will come out to be blotchy. This applies for face and body alike.
• Many of us use minimal make up in the summer so we can't hide dull, sallow, tired looking skin anymore.
Product Suggestion: Dr. Denese Advanced Firming Facial Pads, $35
NEW from Patricia Wexler M.D. Dermatology: Anti-Aging for Sensitive Skin product line designed for both anti-aging treatment and sensitive skincare.
Sensitive skin sufferers have long been faced with a choice: combat the signs of aging and risk redness and irritation, or accommodate sensitive skin. With the introduction of Patricia Wexler M.D. Dermatology Anti-Aging for Sensitive Skin, you don't have to choose — the breakthrough four-step regimen gently and effectively addresses the needs of both aging and sensitive skin.
Patricia Wexler M.D. Dermatology is one of my favorite skincare lines. Her products are always gentle on my skin, smell clean and not loaded with fragrance, and her moisturizers are very hydrating.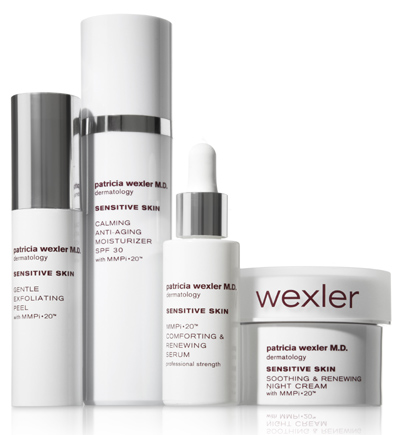 Each product in the regimen is specially designed to soothe and calm skin while reversing signs of aging without irritation:
· Gentle Exfoliating Peel reveals healthy, fresh skin in one trauma-free step ($34.50)
· MMPi20 Comforting & Renewing Serum decreases skin's reactivity while visibly diminishing signs of aging ($55)
Talking Makeup is excited to share with a special offer from Korres!
Until September 15, get 30% OFF on your online Korres purchase. Just visit their website: www.korresusa.com and use special promotion code: TALKINGMAKEUP
Happy shopping!:)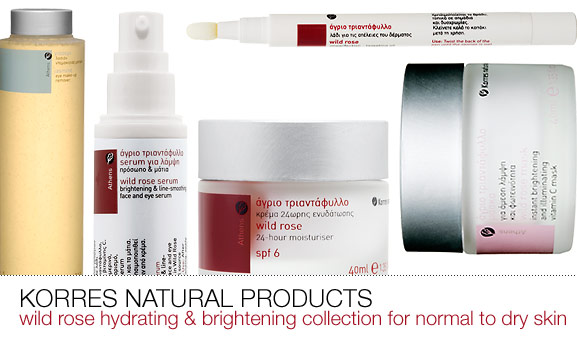 It's time for back to school clear skin! With a few quick tips from Neutrogena you can beat back to school breakouts in no time.
· Maintain a daily regimen: Keeping a consistent cleansing routine helps to stop the breakout cycle, clear skin quickly and keep skin clear. Pick a product that is gentle, yet effective.
TRY: Neutrogena  Oil-Free Acne Wash Redness Soothing. A NEW line of products uniquely formulated with Aloe and Chamomile to gently soothe skin while fighting acne with powerful MicroClear Technology.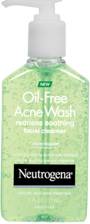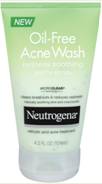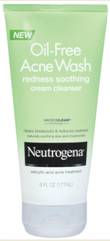 · Get a deep down clean: Using a cleanser that penetrates deep into pores, helps remove dirt and oil right from the source where pimples form.
Neutrogena Cosmetics Announces "Flaunt Your Inner Celebrity" Contest. The Chance to Win a Trip to New York City for a Celebrity-Style.
Makeover and Photo Shoot: Neutrogena Cosmetics presents the "Flaunt Your Inner Celebrity" Contest, where one lucky consumer has the opportunity to win a celebrity-style makeover and photo shoot.
TO ENTER: Visit the Neutrogena Cosmetics Page on Facebook and explain why you deserve to flaunt you inner celebrity.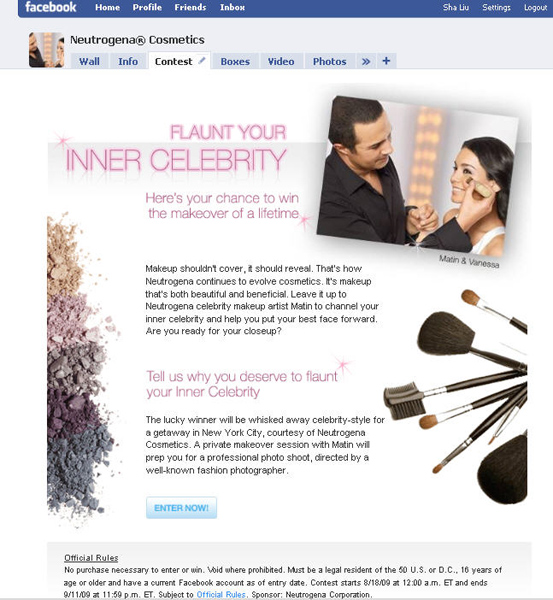 The grand-prize winner will be treated to a celebrity-style getaway to New York City where they will attend a private makeover session with Neutrogena Cosmetics celebrity makeup artist, Matin, to prepare them for a professional photo shoot directed by a fashion photographer. The winner will head home with a beautiful set of photos to post on their Facebook profile and share with all their friends.
Now through September 11th, ladies 16 or older can enter for a chance to win the grand-prize makeover session and photo shoot by going to The grand-prize winner will be announced in the fall.
Want to know what's in Marta's shower? So many products I love these days, so little time to blog, lol. But here is a sneak peak to my shower and to some of my favorite face cleansers these days. As you can tell it's very challenging for me to take a shower lately, because I have so many decision to make as soon as I wake up. It goes like this: "Umm…which face cleanser should I use today?" lol.
CHANEL MOUSSE EXFOLIANTE PURETÉ Exfoliating Cleansing Foam Purity + Anti-Pollution: It's very creamy, it exfoliates, and gentle. Like with any face cleansers, avoid the delicate eye area.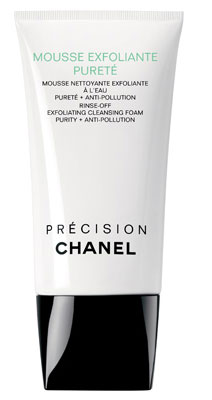 Philosophy Purity Made Simple:Very gentle and refreshing cleanser. One of the best creamy cleansers I've ever tried.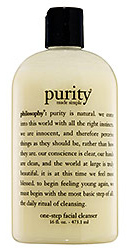 Kiehl's Rare Earth Deep Pore Daily Cleanser:If you like that fresh clean feeling after you wash your face, then you would love this Kiehl's cleanser. I'm hooked:)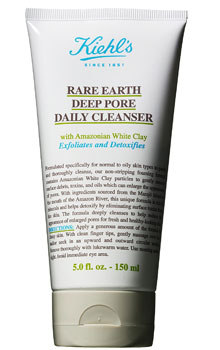 Kiehl's introduces Rare Earth Pore Minimizing Collection which is available from August 2009.
Rare Earth Deep Pore Daily Cleanser: This daily cleanser is formulated specifically for normal to oily skin types to purify and thoroughly cleanse facial skin. This non-stripping, mildly foaming formula contains Amazonian White Clay and finely crushed Diatomaceous Earth particles to gently remove surface debris, toxins, and oils which can enlarge the appearance of pores. SRP: $22.50 for 5.0 fl. Oz. / 150ml.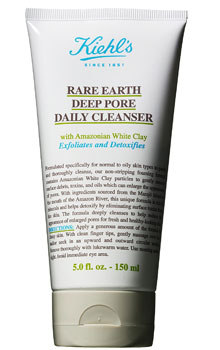 Kiehl's Pore Minimizing Toner: This dual-phase pore minimizing toner is formulated with ingredients sourced from the Marajo Island at the mouth of the Amazon River to help eliminate surface toxins from the skin. The absorbent powders of the Amazonian White Clay help to refine pores and control excess oil as it maintains the skin's PH level. After application, skin appears matte, with re-balanced moisture levels.  I use it everyday now! I love this toner. It refreshed my skin after shower and when my skin needs that extra cleaning. SRP: $20.50 for 8.4 fl. Oz. / 250ml.

New This month (August 2009): Rene Furterer introduces VOLUMEA, a 3-sku volumizing range. The product range consists of the VOLUMEA volumizing shampoo and two leave-in treatments VOLUMEA no rise volumizing conditioning spray and VOLUMEA leave-in volumizing foam. The products are formulated with their patent pending natural Carob extract. This proprietary ingredient coats the entire hair shaft from root to end, enhancing the diameter of each strand to perceptibly thicken and plump without weighing hair down and providing long-lasting airy volume.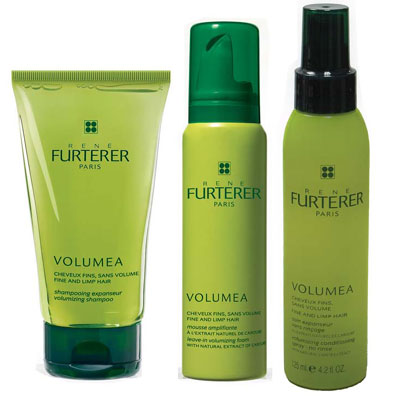 KLORANE introduces to their range for color-treated hair, the NEW no rinse care with pomegranate and NEW formulations of shampoo with pomegranate and conditioner with pomegranate, all proven to help color last twice as long.
Prevention magazine put the leading anti-aging beauty products to the test again this year and found seven products deserving of the "Defy Your Age" seal, including Olay ProX Age Repair Lotion, Neutrogena Norwegian Formula Age Shield Hand Cream and Estée Lauder Idealist Dual-Action Refinishing Treatment.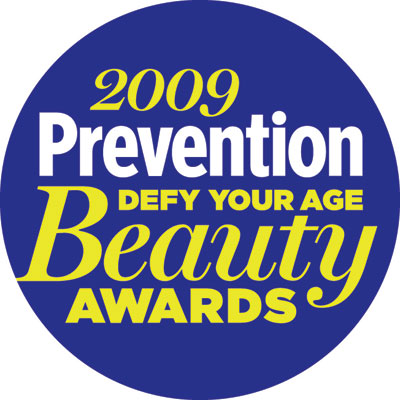 To determine the winners, Prevention enlisted seven leading dermatologists to test the claims of the 35 most promising products of the year on a group of 175 women, ages 40-plus, for a period of up to eight weeks. The doctors then employed state-of-the-art equipment to measure which products best delivered on their claims using before and after skin analysis. The teams investigated seven categories of products including hand, eye and night creams; lip, adult acne and microdermabrasion treatments; and day lotions with . This year's winners are all available for less than $50.