All Posts Tagged With: "Teens & Baby"
I just can't get enough of the Miss Dior Cherie Commercial by Sofia Coppola and the song, SO sweet! What a brilliant way to translate Miss Dior Cherie into life!
Miss Dior Cherie the parfume: This is a modern fragrance that captures the timeless couture spirit of Dior. A new interpretation of the original Miss Dior fragrance, Miss Dior Cherie combines pure couture spirit with the audacity of youthful, playful notes for a fresh approach to a timeless classic. Notes of chic, green tangerine, violette, and pink jasmine mingle with soft patchouli, musk, and delectably sweet strawberry leaves and caramelized popcorn for a delicious scent that's truly irresistible.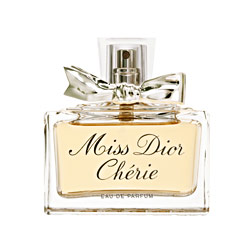 Notes: Green Tangerine, Violette, Pink Jasmine, Patchouli, Crystalline Musk, Strawberry Leaves, Caramelized Popcorn, Strawberry Sorbet.
Available at www.sephora.com
Rachel Bilson might be enjoying the new scent of Hayden Christenson as face of LACOSTE Challenge Fragrance? What do you think: It this photo 'the evidence'?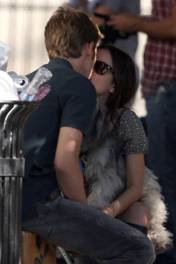 Hayden Christensen, the face of LACOSTE Challenge, isn't the only one enjoying this new fresh scent. Rachel Bilson seems to enjoy her boyfriends cologne as much as she enjoys wearing the new boyfriend trend! The fresh and energetic notes of tangerine and lemon make getting extra close, extra easy!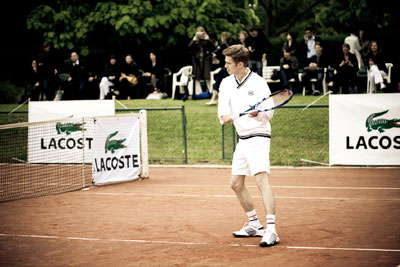 Exclusive pictures of Hayden Christensen in tennis action
Make your summer a juicy one with mark Mists! Treat yourself to a fruity body mist that leaves your skin feeling conditioned and hydrated. A splash of this light spray is what every girl needs for the summertime to smell delicious and feel playful! It is the perfect size to throw in your beach bag  before heading to the beach.
Available now for only $10 each in four fresh and fruity scents: Luscious Mango, Very Watermelon, Just Peachy, and Tangerine Squeeze.
Visit: www.meetmark.com or contact your mark representative to kick off your summer the right way!:)
The Downtown Armory was the setting Wednesday evening for the 37th annual Fragrance Foundation FiFi Awards – where celebrities and fashion designers rubbed elbows with beauty company executives.  
The lineup included Marc Jacobs (who was inducted into the Fragrance Foundation's Hall of Fame), Queen Latifah, Ernest Borgnine, Dustin Hoffman and Paris Hilton.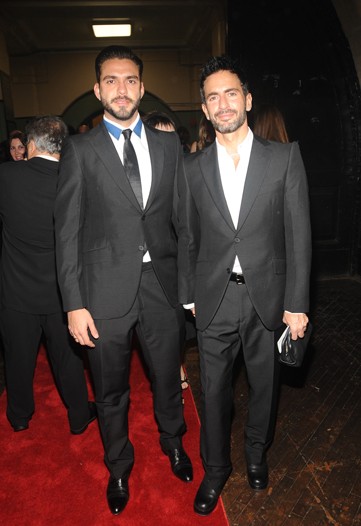 Lorenzo Martone and Marc Jacobs.
Photo credit: Photo By Steve Eichner:
Coty led the pack with six awards, while the Estée Lauder Cos. Inc. nabbed four and Arden picked up three.
Here, the complete list of winners:
Fragrance of the Year – Women's Luxe: Harajuku Lovers Fragrances – Love, Lil'Angel, Music, Baby, "G" – Coty Prestige
Fragrance of the Year – Men's Luxe: I Am King – Sean John – Sean John Fragrances
Shop at Space NK to benefit Baby Buggy!
The merchants of Greene Street in SOHO, such as, Space NK, invite you to a special day of shopping, special events and surprise! 

Click image to enlarge!
WHEN: Thursday, December 11, 2008.
WHERE: at the SPACE.NK apothecary 99 Greene Street, New York City, NY 10012. 212.941.4200
Space NK will donate 5% of their proceeds that day to benefit Baby Buggy, a non-profit organization founded in 2001 to help provide essential gear, clothing, and products for infants and young children living in poverty throughout the five New York boroughs.