All Posts Tagged With: "Oribe"
For Armani Privé Fall 2010 Couture Show in Paris, July 6th, 2010, iconic hairstylist Oribe channeled old Hollywood glamour, smoothing and curling each model's hair into thick, luxurious manes with lots of body and shine.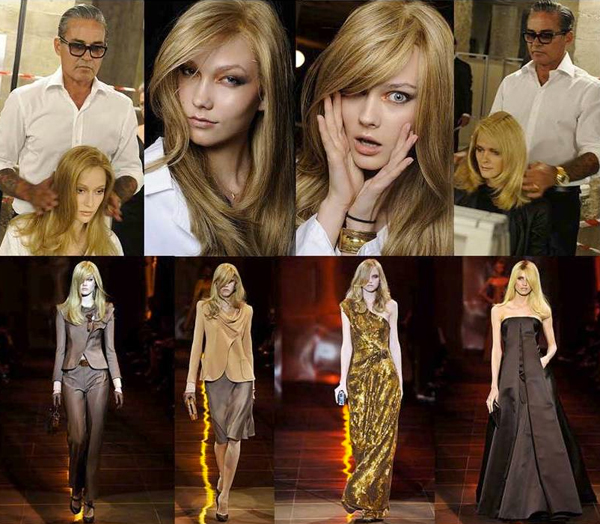 The hairstyle and inspiration: "The hair at Armani Privé was super soft and glamorous, it's rich looking with a bit of texture," Oribe says. "It's a very blown out look that almost sweeps into the models' faces. We kept a little curl at the front with everything mostly straight at the back. We adapted the looks to let each girl's personality to shine through."
Taylor Lautner, promoting Eclipse on the cover of the GQ July 2010 issue, looks effortlessly cool with a relaxed, perfectly "undone" hair style. Iconic hairstylist Oribe shares insider tips for how he added texture and style to Taylor's hair for his hot cover look. "This style is all about building cool texture," says Oribe. "This combination of products makes the hair moldable, not hard."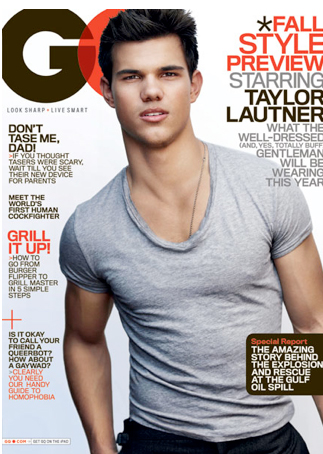 1. First, Oribe gave Taylor a slight trim to help his "heavy" hair texture work well with products.
2. Starting with wet hair, Oribe combed through Original Pomade for control, volume and shine.

Original Pomade by Oribe Hair Care
Iconic hairstylist Oribe created a sophisticated and fresh updo to compliment Scarlett Johansson's red carpet style at the 2010 Tony Awards. "Scarlett wanted something simple but stylized for the Tonys" says Oribe. Now, Oribe shares with us his hair styling tips and tricks for recreating Johansson's updo at home.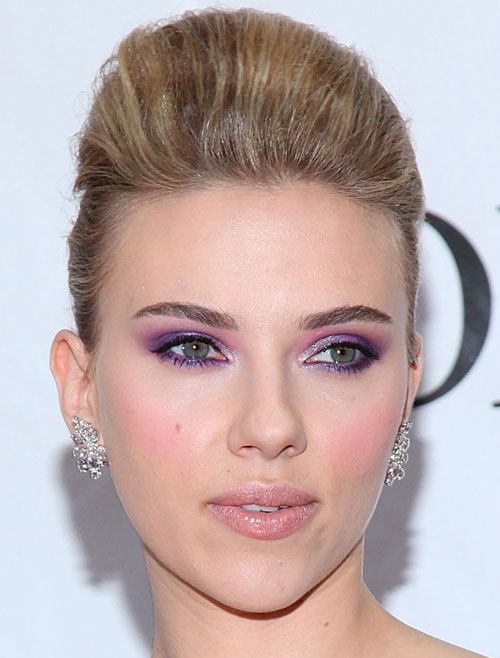 The hair tutorial: Here's how to get Scarlett Johansson's Hairstyle at the 2010 Tony Awards
1. Use Gel Serum throughout the hair and blow out for smoothness.
WATCH: Video from Oribe's recent trip to Las Vegas, where he turned The Palms Casino Resort into his personal pop-up atelier for 1,000 insiders across hair, beauty and fashion – all in a quest to find a new sense of glamour. In this clip, you'll see the legendary hairstylist at work reinventing the blonde bombshell, with inspiration taken from Matisse, Lady Gaga, the Armani runway and more.
In Oribe's words: "We want to make our models abstract but beautiful. People think we're crazy, but we're not."
Nexxus Salon Hair Care is back as the official hair care sponsor for the third season of BRAVO's hit reality series, Shear Genius, a new style of competition. Nexxus Creative Director Kevin Mancuso offers tips on styling so that anyone can achieve a salon style at home.
Voluminous Waves: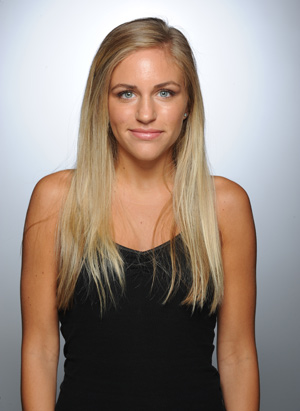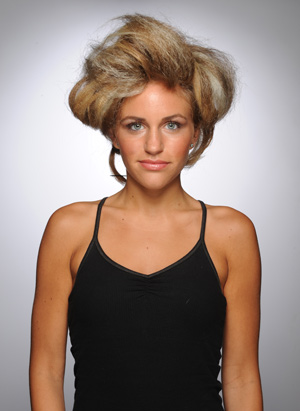 1. Apply a volumizing gel styler, such as Nexxus Lavish Body, to damp hair, and then blow-dry using a large round brush.
2. While hair is still warm, wrap two inch sections around large Velcro rollers and allow hair to cool.
3. Remove rollers and back comb each section at the root to create lift and body.
4. Use fingers to shape sections into a unique style and pin curls randomly in the back. Then spray hair with a strong-hold hairspray, like Nexxus Maxximum, to hold the look in place.
Iconic hairstylist Oribe will appear as a guest judge on Shear Genius on BRAVO tonight, March 31st, 2010, 10PM.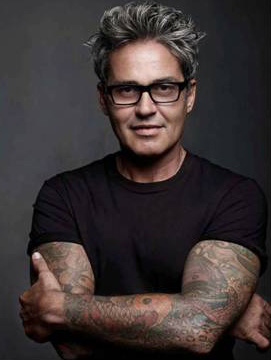 Getting glam for the Oscars Red Carpet is never an easy feat! Whether it be getting the perfect 'do, a clear complexion or a pearly white smile, our beauty insiders have you covered. Below are some tips and tricks used by the celebrities for getting an award winning look:
Award-Winning Hair Style
Iconic hairstylist Oribe recommends: "To add a little shine and sparkle into any Oscars look, I recommend 24K Gold Pomade. It's a nice unexpected element that will transform your hair into something extraordinary. 24K is rich in ingredients that impart a beautiful sheen to the hair and can be used with a light hand to add glamour to a chignon, bun or any red carpet-worthy style."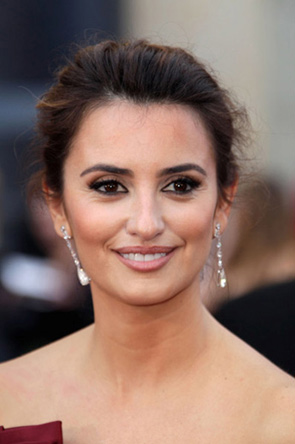 Oribe styled Penelope Cruz' hair for Oscars 2010
Award-Winning Hair Color
Celebrity Haircolorist Lorri Goddard-Clark recommends: "Before coloring your hair for the big day, make sure you have had your hair freshly cut – this allows your highlights to look like the sun kissed your hair. Always mark your favorite part (side, middle, center, etc.) before highlighting and when applying the color, keep highlights finer near your scalp and heavier at the ends for a more natural appearance. This is sure to keep color bright and vibrant!"
Penelope Cruz Oscars 2010. The Hairstyle and Inspiration: "We chose a very easy, elegant bun because with this look, it was all about the dress," says iconic hairstylist Oribe. "All of the elements were already there, from a beautiful movie star to a beautiful dress, so we wanted to go with less is more and keep the hair simple and chic."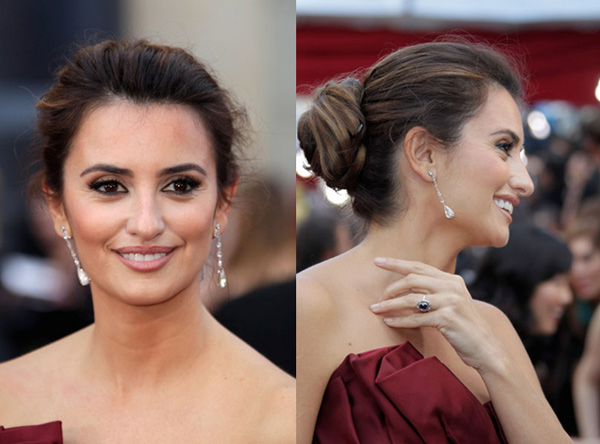 Hair Tutorial: How To Get Penelope Cruz' Oscars 2010 hairdo
1. Blow dry hair so it's dry but don't worry about making it too perfect.
Argyle Salon & Spa Partners with Oribe for Academy Awards.
The Argyle Salon & Spa is thrilled to announce its partnership with Oribe, the eponymous product line from one of the most influential hair stylists in the beauty industry, for the 82nd annual Academy Awards. From March 5th-7th, the Argyle will undergo a three-day transformation making it the first "Oribe Concept Salon" of its kind in Los Angeles. During that time, Argyle stylists (whose clients have included Madonna, Catherine Zeta-Jones, Olivia Wilde, Sean Penn, and Uma Thurman) will use Oribe products exclusively on their clientele and demonstrate Oribe's world-renowned techniques taught to them by the master himself.
GET THE LOOK: Penelope Cruz style and look at the 67th Golden Globe Awards was one of my favorite. I loved her super chic black Armani dress which had a mixture of stripes and lace. And I loved her hairdo and makeup.
Inspiration & The Look: Inspired by Penelope's vintage Armani dress and her fresh from vacation tan, iconic hairstylist Oribe channeled classic Hollywood glamour for Penelope's red carpet style. He created cascading, pinned back waves for a relaxed, elegant look.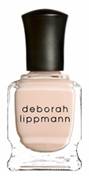 Manicurist Deborah Lippmann polished off some of Hollywood's hottest looks at the Golden Globes on Sunday. Penelope Cruz wore Night And Day to compliment her bronzed glowing skin.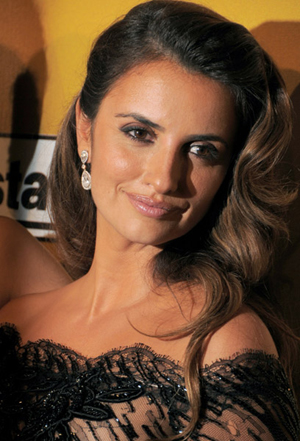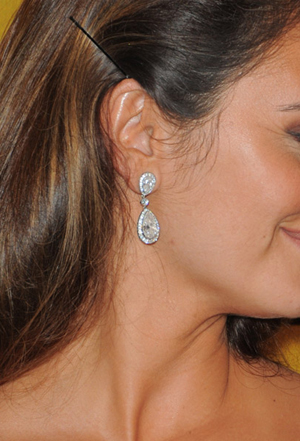 Oribe used his Imperméable to shield Penelope's hair from the day's rain and humidity.
How To Get Penelope Cruz Hairdo at the 2010 Golden Globes:
1. Start by working Gel Serum through the hair and then use hot rollers or a curling iron to set the hair. Spray Imperméable or an anti-humidity spray on the hair before using the curling iron to help protect the style and prevent frizz.
2. Brush loose curls into place