All Posts Tagged With: "London"
Travel: Well I just got back from London and had an amazing time with my family: hubby and 2 boys Jake (4)  and (2) Kieran. My boys are world travelers already, they both been to New York City and LA numerous times. Like parents like boys LOL. I would love to live in London one day for 6 months or so and really get the feel of the city. I believe you never really get a sense of a place unless you actually live there for a bit. The weather was exceptionally warm and and at times England felt like Italy or maybe the French Riviera. One thing I must do is improve the way I pronounce London: it's Lan-Den not Lonn-Donn in a very thick Israeli accent:) I selected some highlight photos from my trip to England. Hope you love xoxo Marta Walsh
Iconic skincare company Erno Laszlo announces the arrival of a new addition to its legacy, the Erno Laszlo Boutique in London.
Forty years after the closing of Dr. Erno Laszlo's original Institute on Fifth Avenue in New York, a new Erno Laszlo Boutique in London's Covent Garden has opened on June 10th, 2010, promising the same unrivalled treatment and service that gained the Doctor the trust of some of the most beautiful women in the world.
MAC Give Me Liberty of London available March 11, 2010 through April 2010: The very latest in a series of famous MAC Collaborations, it was only a matter of time before the demure-to-daring kaleidoscopic prints of Liberty of London coloured our world with Brit wit and bohemian chic. From the unstudied, Sienna Miller style of Spitalfields Market to the grit-and-glamour of Portobello Road, the swinging London girl has always been an unstoppable MAC makeup force! Spring 2010 insists on the ultimate flower fusion, with MAC Give Me Liberty of London, creating cool Britannia compacts and Lipsticks, Eye Shadows, Powder, Blush, Nail Lacquers and, of course – blushing, bountiful, quite British accessories.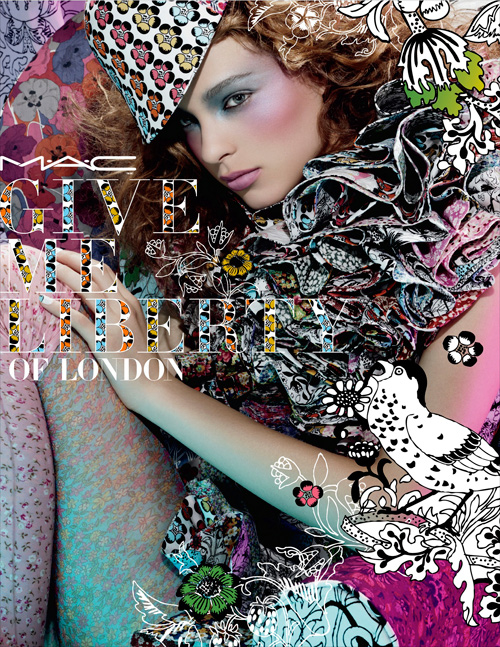 Beauty Powder ($25.00 U.S. / $30.00 CDN)
The luxurious, soft pearl finish of MAC Beauty Powder packaged in a glossssy white compact. Lid is decorated with an exclusively created flower and bird pattern for the Give Me Liberty of London collection. Limited edition.
Shell Pearl Pale peach with gold pearl
Summer Rose Soft violet pink with pearl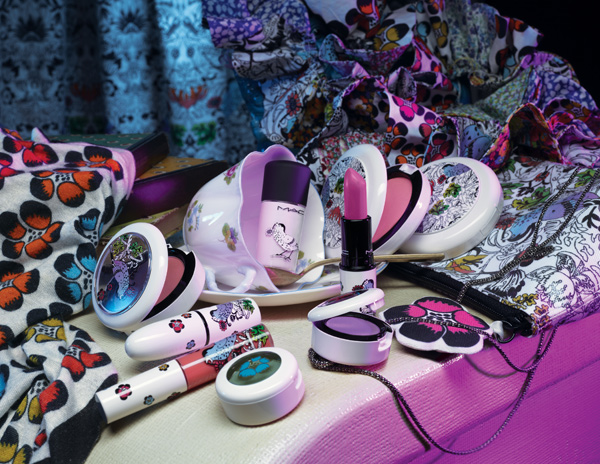 Coty Inc., a leading global beauty company, announced today that the company will sign Zooey Deschanel, Solange Knowles and Alejandra Ramos Munoz to team with Kate Moss, Georgia May Jagger and Coco Rocha as the aspirational ambassadors of Rimmel London, the iconic British cosmetics brand. With their distinguished styles, talents and diverse backgrounds, the new faces embody the wonderfully cosmopolitan nature of London, the city that serves as the inspiration for the witty, edgy and streetwise beauty brand.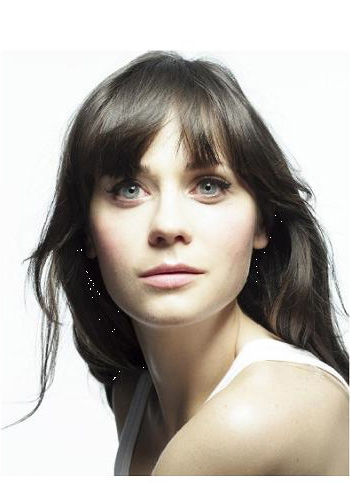 Zooey Deschanel
"Zooey, Solange and Alejandra each bring a distinct look and personality to Rimmel London, expanding the brand's visibility and strengthening Coty's global color platform," said Coty CEO, Bernd Beetz.
The star of such films as (500) Days of Summer, Yes Man, The Happening and Elf, Zooey Deschanel is one of Hollywood's most sought after young actresses. In addition to Zooey's work on-screen, she is also a talented singer-songwriter, set to release her second album with her band, She & Him in Spring 2010. She & Him released their first album, Volume 1 in 2008 to both popular and critical acclaim.
Yesterday, March 1st, 2010, MAC Cosmetics launched their two new MAC Viva Glam spokespeople in London! Lady Gaga and Cyndi Lauper conducted numerous interviews with UK and global print/ TV media.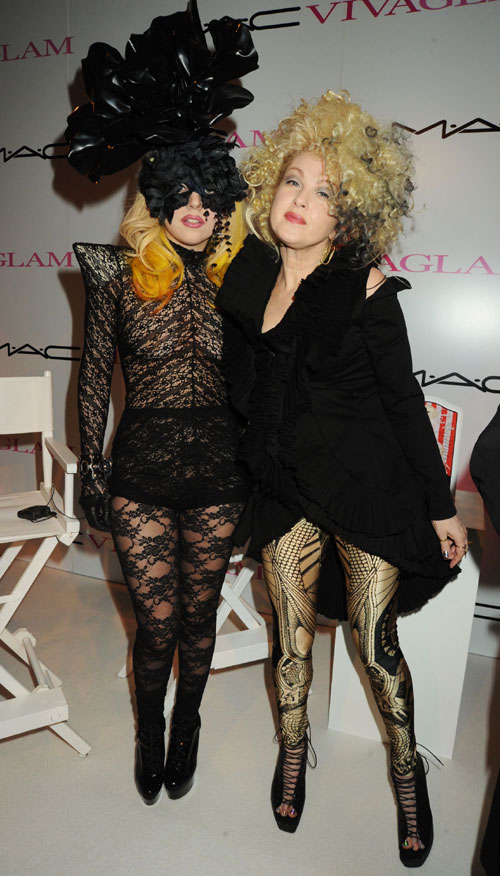 L to R: Lady Gaga & Cyndi Lauper. Photo credit: photography by Dave Benett
Later in the day, MAC held an exclusive event: "An Audience With Lady Gaga & Cyndi Lauper". The event was hosted by Sharon Osbourne and was a candid conversation about HIV/AIDS and the Viva Glam movement. 100% of the questions were submitted by our MAC Facebook Fans. The event was streamed on the MAC Cosmetics Facebook page via Ustream. In just a few hours over 35,000 people had viewed the event!
I'm excited to share with you my interview with Amy Bailey who has begun to make her mark within Hollywood's demanding movie stars. Amy can be seen in the star-studded movie, "Nine" along side Nicole Kidman, Penelope Cruz, and Kate Hudson. Up next for the actress, she will be playing the Hatteress in Tim Burton's "Alice in Wonderland."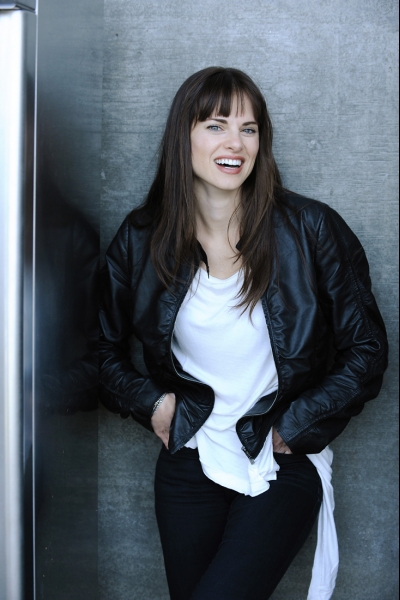 Amy Bailey
In this interview Amy Bailey tells Marta Walsh about how it all began for her in Hollywood. Her role in the film "Nine" and what was it like working with its director Rob Marshall. How one day she took Penelope Cruz and her sister to see the Royal Ballet perform. Her latest acting role in  "Alice in Wonderland", also staring in this film Johnny Depp. Future plans, and of course, style and beauty secrets!
Marta Walsh: Where did you grow up and where is home for you?
Amy Baliey: I grew up in a coastal town called Corpus Christi, in South Texas. I loved going to the beach right after school. Now I divide my time between London and L.A.
MW: How did you decide on a career in showbiz, and what were some of your first breaks?
AB: I was a professional ballerina by 17yrs old, so I guess being onstage always felt pretty natural. My parents couldn't believe that as a teenager I would skip out parties because I had ballet class the next morning. It kept me out of trouble, for the most part 🙂