All Posts Tagged With: "Makeover"
The award show season is officially upon us, which means gorgeous gowns and trendsetting beauty looks are de riguer on the red carpet. The Golden Globes set the bar pretty high, but the the Screen Actors Guild  Awards (SAG), which were held on Saturday, took the glam factor to the max. From the ladies of Nine, shown above, to the rest of Hollywood's elite, the hairstyles and makeup effects were off the gorgeous charts. Here, our favorite trends:
Old Hollywood Glamour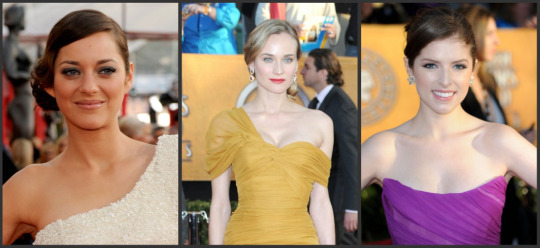 From left, Marion Cotillard Photo: © Kevork Djansezian/Getty Images, Diane Kruger and Anna Kendrick Photos: © Frazer Harrison/Getty Images
They say true glamour never goes out of style and in the case of Diane Kruger, Anna Kendrick and Marion Cotillard, this couldn't be more true. Each of these stunning stars opted for retro, old-school Hollywood vibe, which meant classic, structured updo's, seriously smoky eyes, lots of lashes and a strong lip look. We think Diane stole the show with her creamy red lip, porcelain skin and sleek hairstyle, but bright-eyed newcomer Anna and French siren Marion were also red carpet standouts with their bold, colorful eyeshadow and side-parted 'dos. Read full article in dailymakeover.com
Ever wish you could glow like J.Lo? Well, meet the man behind her famous face. Celebrity makeup artist and glow man extraordinaire Scott Barnes recently threw a party to celebrate the launch of his new book, About Face. There to celebrate were some of his famous friends, including Miss Lopez herself, Christian Siriano, Kat De Luna, Kelly Rowland and Wendy Williams.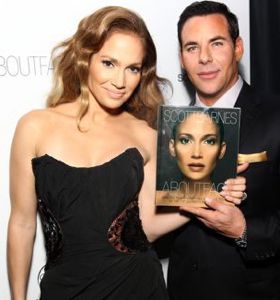 Photo: © Sara Jaye Weiss /StarTraks
Barnes is famous for his ability to give women an inner light and in the book he shares some his trademark transformational secrets. One of our favorite beauty tips from Barnes has to do with sculpting. Before he puts anything else on–concealer, foundation, blush–he first enhances a woman's facial bone structure with contouring and highlighting creams and powders. Most makeup artists will sculpt after they've put on your foundation and concealer, but Barnes swears that sculpting beforehand creates a gorgeous inner radiance that looks natural and ethereal. One look at Jennifer Lopez and we saw instantly what he meant! Read full article in dailymakeover.com
Katy Perry may have kissed a girl (and liked it), but the sultry songbird is now betrothed to British funny man Russell Brand. She is quite the style chameleon: In the past year, the blue-eyed brunette experimented with bangs, retro waves, bobs and updos with reckless abandon. So when we heard about her recent engagement, we couldn't resist giving her a bridal-specific makeover. Here, our favorite looks for Katy impending nuptials: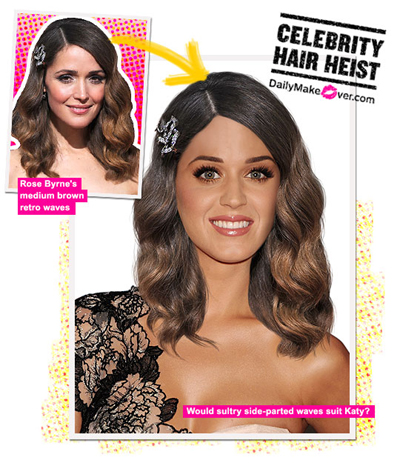 We loved Rose Byrne's sparkly barrette she rocked to anchor her side-parted Old Hollywood waves. Katy loves a side-part and would be able to pull off a little dazzle against her canvas of deep black tresses. Read full article in dailymakeover.com
It's no secret that the Daily Makeover editorial staff love an award show red carpet moment. Is there a better opportunity for a makeover? Celebrating the talent of the entertainment industry in all its Hollywood glory is a glamorous break from our regularly scheduled, quick-paced, freezing cold New Yorker weekend activities. Patience, however, is not our best virtue, so we checked in with some of our favorite hairstylists to get the scoop on what kind of hairstyles we can expect to see on some of the Golden Globes gals.
Ashley Greene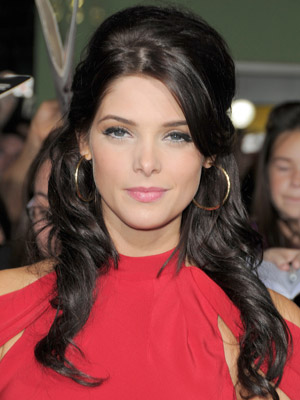 Credit: © Jordan Strauss/Getty
Mane man Ted Gibson will be telling a very sexy, deliberate and Hollywood hair story via The Twilight Saga's Ashley Greene for the Golden Globes. Predicts Gibson, "You will see effortless chic with a modern twist this year." Gibson says that because people are feeling a lot better about the economy, the mood will be more optimistic as well as a little extravagant. 2010 hair will be all about length and a return to romance, according Gibson. "We're finished with the asymmetrical 80s, harshness. Hair is going to be a lot softer. Women felt like they needed to be stronger in 2009 and even in fashion, we're going to see a lot more softness in the clothes and hair in 2010."
Read full article by Rachel Hayes in dailymakeover.com
Kate Gosselin revealed a new hairdo on the cover of People Magazine last week! To help achieve Kate Gosselin's new look, Ted Gibson – celebrity hairstylist to the stars such as Angelina Jolie and Anne Hathaway – turned to Great Lengths 100% Human Hair Extensions. Transforming Kate's shorter infamous do to long locks was no easy endeavor, taking many hours and hundreds of keratin bonded Great Lengths Extensions. However, once Kate revealed her new longer do, she loved it. Ted reveals, "using Great Lengths Extensions you are able to take hair from being ordinary to extraordinary!" Marta Walsh says: "Unbelievable!"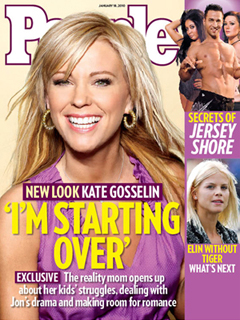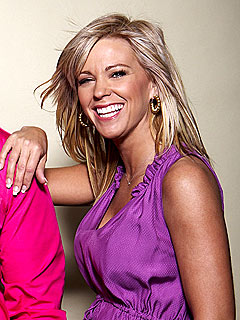 Credit: Melanie Dunea for People Magazine
Watch Kate Gosselin's 20-Hour Hair Makeover!
Great Lengths Extensions is the extension system of Hollywood. In addition to the superior quality of the human hair used by Great Lengths, the other reason it's favored among the famous is because of how safe and gentle it is on one's real hair. Unlike other hair extension systems, Great Lengths Extensions integrity of one's natural strands is never compromised, so the only risk one tales by having them is looking better than before.
ELLE, the number one global fashion magazine, announces the ELLE Make Better Program and DVD Series. The Make Better program is a multiplatform initiative surrounding fitness, fashion and beauty content that includes a themed January issue, a dedicated website and a three-DVD set hosted by and starring model Brooklyn Decker.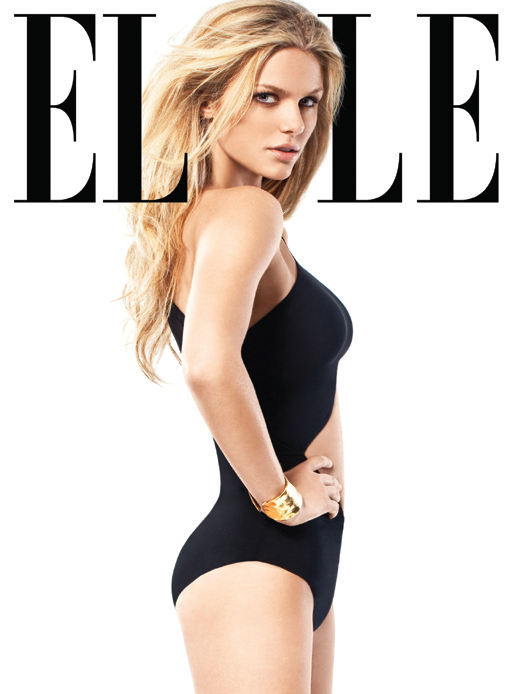 ELLE is turning the dated notion of the "makeover" on its head and instead focusing on new ways to look at fashion, beauty and fitness through simple, yet strategic adjustments to one's everyday life. Spending unnecessary time, money and energy on a new wardrobe, overhauling one's closet or engaging in expensive beauty and fitness regimes is out–so beginning with the January 2010 Make Better Issue, ELLE will demonstrate how to make small tweaks to readers' lifestyles that offer big results. ELLE will also feature Make Better edit in the beauty/fitness section throughout 2010, inspiring you to continue striving to improve your life. The program will be sponsored by Reebok, which will integrate its fitness apparel and Easy Tone technology into the DVDs and custom advertorials in the January issue.
In need of a beauty revamp? Expert style advice or hot new party looks?
Topshop has teamed up with the Serge Normant at John Frieda Salon, Jouer cosmetics and nail specialists M2M to create the ultimate army of fashion and beauty experts – and they are here to help get you looking party perfect!

For one week only – December 14-21 -you are invited to stop by the Topshop Dressing Room to kick up their feet and get pampered like the stars.
Talking Makeup's Readers in NYC please listen up! DEX New York is offering you now through Christmas beauty makeover and portrait for your online working sites and even dating profiles. With a possible 1.6 billion users looking at your online profile don't you want to look your best? $49 (value $550) makeup application, hair styling portrait. Call now to book an appointment: 212 643 3188. Click image below to enlarge for more details.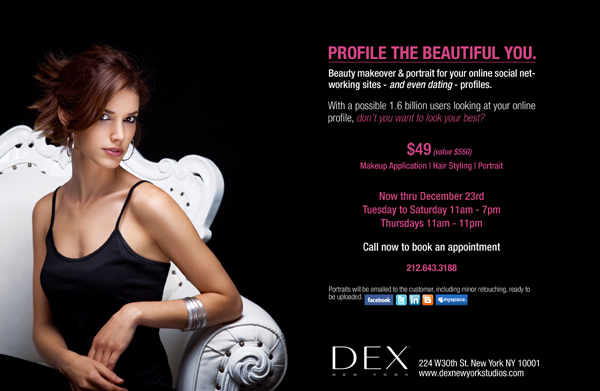 Meet Victoria's Secret Supermodel Alessandra Ambrosio and celebrate the launch of Velvet: THE fragrance
WHEN & WHERE:
Wednesday, October 14
2 – 4 PM
722 Lexington Avenue (at 58th street)
New York City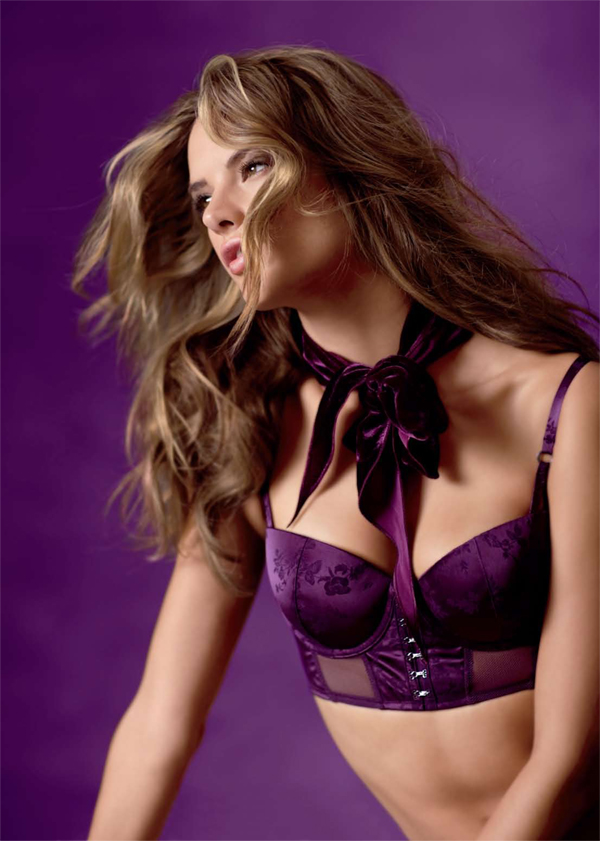 Surprise celebrity guest!
Personalized autograph from Alessandra Ambrosio*
Makeover with the VS MAKEUP Supermodel Artist team*
Preview the new Heidi Klum for VS Makeup Holiday collection.
*First come, first served. Must purchase one product from the Parfums Intimes Velvet collection to receive autograph and/or makeover.
Good Housekeeping TV is looking for beauty makeover candidates (might be you?) for their holiday television show. This will be a wonderful experience if you are chosen; you'll receive hair cuts and color at a top salon in NYC.
Interested? Email a few recent pictures of yourself to ghtv2@hearst.com , along with a few sentences about why you deserve this makeover. Note also that you must live within 45 minutes of NYC.