All Posts Tagged With: "Body Cleansers"
Liz Earle Naturally Active Skincare launches new Superskin products: Due to popular demand and skincare necessity, Liz Earle has created a comprehensive range of super-rich and extra-powerful solutions for the body, bust, lip and eye areas under the Superskin line. Containing ingredients such as kigelia and shea butter, these products aim to plump and smooth while helping the skin appear more youthful from head to toe.
Superskin Body Cream is the ultimate in body moisturizing luxury, designed to visibly enhance and rejuvenate your skin. Specifically formulated with powerful naturally active ingredients rich in GLA, omega 3 and antioxidants, this body cream helps mature or very dry skin look and feel alive and replenished.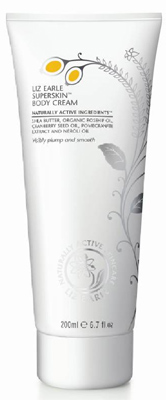 Superskin Bust Treatment is a powerhouse product packed with skin nourishing ingredients including Mangosteen that is sourced from a community-based sustainable forestry project in Malawi. Mangosteen extract is blended with quince extract, green algae extract and white lupin protein to help firm and tone the often neglected bust area.
St. Ives Unveils Enhanced Formulations and New Look. Skin care company updates product line with natural ingredients sourced from nature.
St. Ives is furthering its commitment to delivering powerful skin care solutions from nature by introducing a reformulated product line. The newly-enhanced products contain natural exfoliants, extracts and moisturizers, and the packaging uses post recycled materials whenever possible.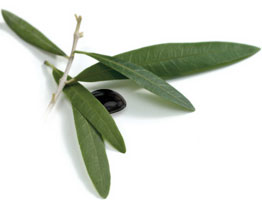 "St. Ives recognized that today's beauty consumers increasingly seek products that harness the best of nature's energy and vibrancy," said Carl Gerlach, Marketing Director for St. Ives. "Our new formulations deliver the nature-inspired beauty benefits that our customers seek, without sacrificing efficacy or aesthetics."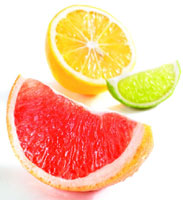 In Marta's Shower:
Patyka Mandarine Organic Bath Shower is occupying a good real estate in my bathroom these days. I'm a fan! It is a very delicate body wash which can also be used to wash hair, good for hubbies who like to keep it simple. The Mandarine scent is soft, fresh, and pleasant. Skin doesn't feel stripped after use. Perfect for summer time, or anytime if you are into citrus scents. Want your friends to really love you:), you can even leave it by the sink before you invite guests so they can use it to wash their hands. Don't be then annoyed by the frequent visit to your bathroom:)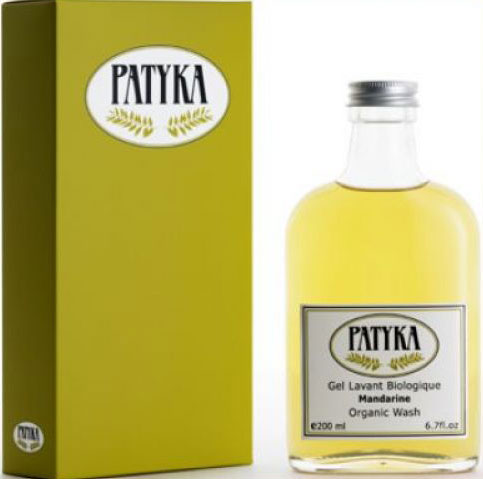 Visit www.patyka.com for additional product details.
Bake Sale at philosophy's Chandler and Mesa, AZ stores!
To help raise money for and support Cookies for Kids Cancer — an organization created to raise awareness of and funds to support research for new and improved therapies for pediatric cancer through the concept of local bake sale. Cancer remains the number one disease that claims the lives of our children. Each year cancer kills more children under the age of 18 than asthma, diabetes, cystic fibrosis and AIDS combined.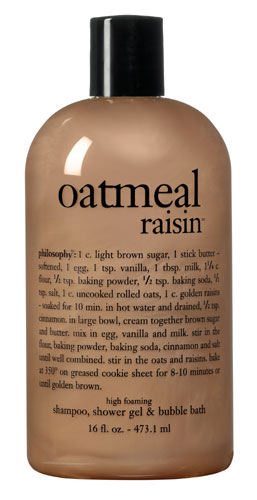 If you can't make it you can pick up Philosophy's Oatmeal Raisin shampoo, shower gel & bubble bath (image above) which donates 100% of the net proceeds to cookies for kids' cancer!
For more information on Cookies for Kids Cancer please click here: www.cookiesforkidscancer.org.
WHEN & WHERE:
Saturday, August 29th from 10am – 4pm
the philosophy store at casa paloma
7131 west ray road
Chandler, Arizona 85226
480-961-4673
I've been trying to interview Lisa Price the fabulous founder of Carol's Daughter for quite some time now. And, finally, here it is!
I'm so excited to share with you Lisa's story of  an incredible journey creating a sought after skincare and fragrance line: Carol's Daughter.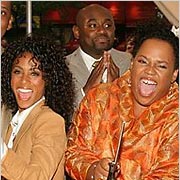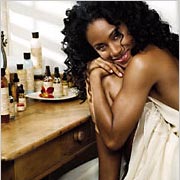 In this interview Lisa Price talks to me about her fascination with fragrance. The Carol's Daughter Philosophy. Why did she choose Jada Pinkett Smith and Mary J. Blige as the faces for her brand, and what's new with Carol's Daughter.
Marta Walsh: When did your fascination with skincare begin?
Lisa Price: It wasn't so much a love for skincare as it was a love for fragrance which began when I was a little girl. I started creating my own scents and creams because I loved to experiment—it's always been a hobby and passion of mine.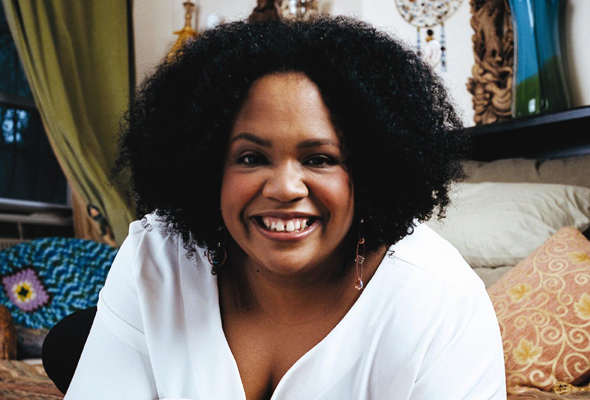 MW: At what point did your love for making your own skincare products in the kitchen turn into a promising business?
LP: After some time of working as a writing assistant for The Cosby Show, and creating personalized scents and products for the cast, my mom encouraged me to make a small batch to sell at a local church flea market. I nearly sold out on the first day!
MW: What is Carol's Daughter philosophy?
LP: Every Carol's Daughter product I create is made with love, and inspired by my own life. Each product is truly unique and created especially for my customers, who are part of the Carol's Daughter family. The idea is not just about looking good, but feeling good inside and out, comforting your body and spirit. Carol's Daughter is also about having a strong sense of family as well as love and respect for yourself and others.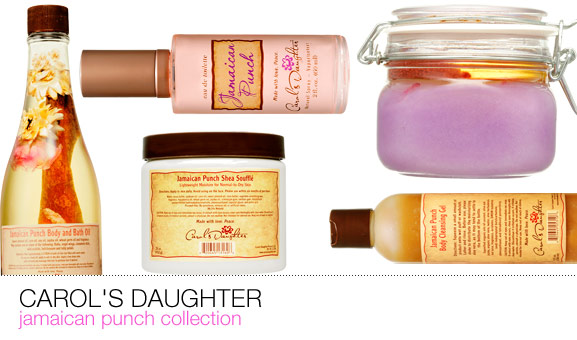 Summer is a beautiful time of the year: it's nice and hot outside, we swim in the ocean or the pool, we get great skin and beachy waves thanks to sea water, get sun-kissed, and eat delicious and succulent fruits. Sometimes summer is SO good we don't want it to go away.
Here are some beauty tip to stretch your summer just a little longer into fall…
Take a nice bath with Philosophy Raspberry Sorbet shower gel & Bubble bath to remind you of succulent summer fruits and ice cream. $16 at www.sephora.com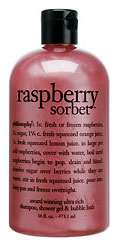 A nice sea salt body scrub such as Origins Incredible Spreadable Scrub Sea Salt Body Smoother will help satisfy your craving for sea water and ocean, $26. Available at www.beauty.com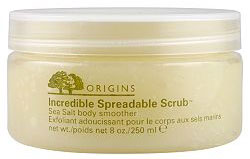 You've spent hours on the beach or by the pool. You squeezed fresh lemon on your hair in your garden. Or you've spent some decent cash on your blond highlights. Whichever way you've achieved beautiful blonde highlights, you can stretch their life with Redken Blonde Glam Shampoo & Conditioner, and Blonde Glam Color Enhancer Rich Vanilla or Perfect Platinum. Available at redken.com for salons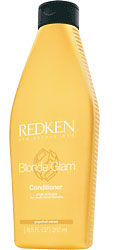 Keep your body looking smooth and radiant this summer with NEW Darphin Nourishing Smoothing Body Scrub.
Create a complete multi-sensory experience with this multi-tasker that combines both natural and organic ingredients.
· Scrub: Three exfoliating ingredients – natural cranberry extracts, bamboo particles and silica powder.
· Cleanser: Add water to transform the translucent gel texture into a nourishing milk to revitalize and stimulate cell renewal.
I've been wanting to interview Nordstrom's National Beauty Director Debbi Hartley-Triesch for quite some time now, so when I was asked to chat with her on the phone one day this month I was thrilled!
I've been always fascinated with the behind of scenes of the beauty world. I wanted to know how Nordstrom, which happens to be one of my favorite places to shop, go about picking and choosing the beauty products we see when we're out shopping. When I go shopping at Nordstrom for clothes, makeup, and cosmetics I have a sense of confidence that Nordstrom experts picked the hottest products for me to choose from, and they are keeping me ahead of trends!
 Watch my interview with Nordstrom's National Beauty Director, Debbi Hartley-Triesch, just in time for Nordstrom Anniversary Sale!
Products mentioned in Marta's video blog:
Larger size products:
philosophy the microdelivery exfoliating wash
Donna Karan Cashmere Mist Body Lotion
Jack Black Beard Lube Conditioning Shave (Nordstrom Exclusive)
Makeup Kits:
MAC Look in a Box (Nordstrom Exclusive)
Bobbi Brown Must-Have Set (Nordstrom Exclusive)
For additional product details visit: www.nordstrom.com
Video is featured on www.misslush.com upload your style & beauty videos today!:)
Talking Makeup is excite to introduce to you a brand new line from Bath & Body Works called American Grown. American Grown is a collection of super affordable hand washes and shower gels in big, bold, colorful bottles that are inspired by great American destinations. Formulated with invigorating botanicals grown right here in the U.S., these products are sure to keep you in the patriotic spirit! And this is what Marta calls: "Born in the USA":) I also love the vibrant colorful packaging which can be uplifting!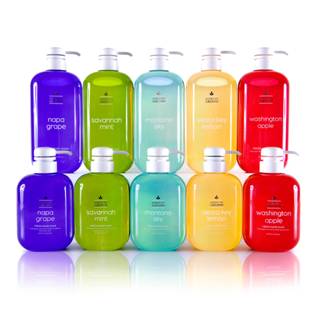 This is a limited edition collection, available from mid-July to September.
Washington Apple: In the fertile valleys of Washington State in America's far west, growers tend orchards that produce the world's most crisp, ripe apples. Formulated with Apple Extract to help nourish skin, Washington Apple instantly evokes your first bite of a shiny red apple, an unmistakably juicy flavor.
I've been using Caress Evenly Gorgeous Exfoliating Body Wash everyday now, and added it to the list of Marta's favorite body washes rotation list (sounds familiar?) I skip the puff with this body wash because the burnt brown sugar and karite butter are all I need to gently exfoliate my skin and get that invigorating feeling in the morning or everytime I shower! And I'm addicted the sweet sugary scent. Under $5 (at Walmart).
Top Body Washes: Aveeno, Caress, Philosophy, REN & More