All Posts Tagged With: "Victoria Beckham"
Victoria Beckham sporting a new long hairdo: Looks like Victoria Beckham aka Posh grew her hair long overnight. Hair extensions, perhaps? Do you love?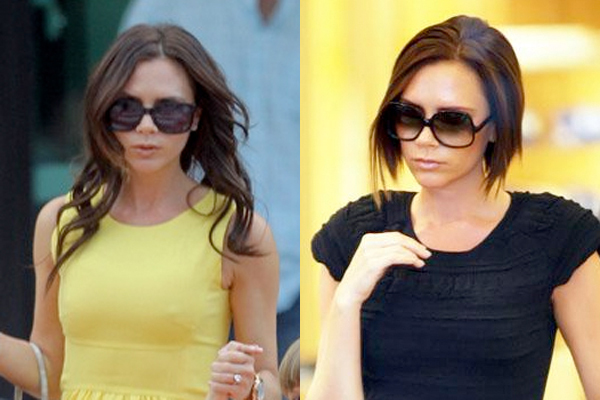 Victoria Beckham at the Vanity Fair Oscar Party 2010. The Hairstyle: Super glamorous and very elegant. The Style Genius: Ken Paves.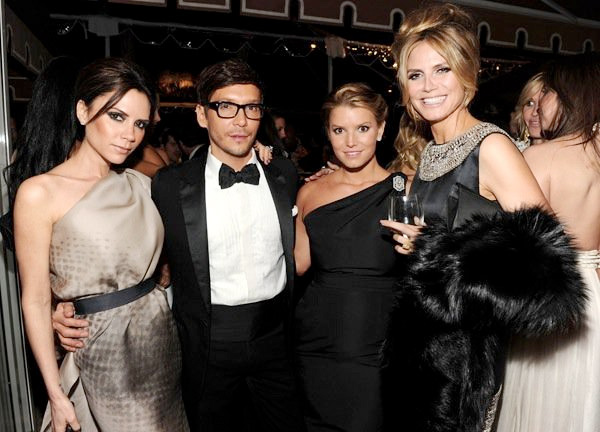 L to R: Victoria Beckham, Ken Paves, Jessica Simpson, and Heidi Klum
The Hair Tutorial by Ken Paves: "Victoria is a gorgeous woman and wears her short hair well! It always looks so effortless, yet elegant and modern. For the Vanity Fair Oscar Party, we enhanced the volume but kept it sleek.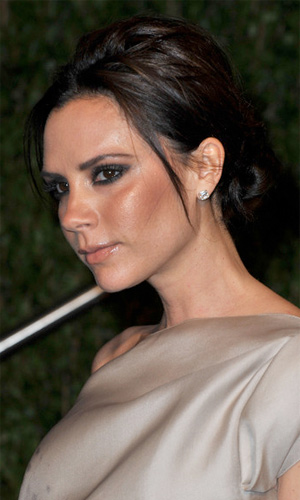 Victoria Beckham received rave reviews today for the gorgeous collection of dresses she showed yesterday, February 16, 2010, and the makeup was equally praise worthy. Victoria wanted minimal makeup, but with maximum impact. The result: nude lips, silvery eyes and shimmery skin.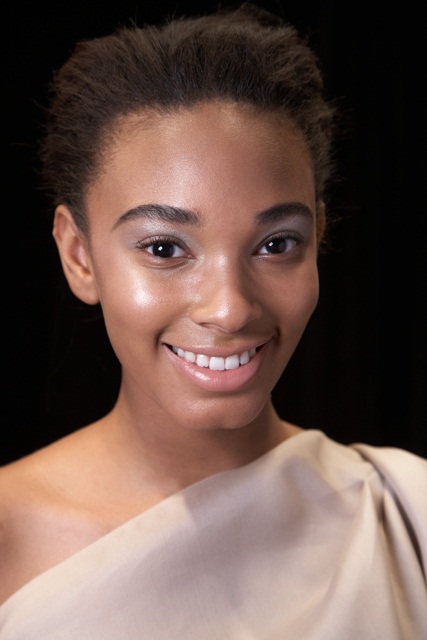 Makeup Tutorial: For the makeup, Francelle did a modern take on 1930's Hollywood glamour (in keeping with Victoria's "Dick Tracy" inspiration for the clothes) so she paired a metallic eye with a pale, nude lip. First, Francelle swept Color Design Eyeshadow in Optic on the entire lid to the brow bone and added Color Design Eyeshadow in Crème Lustré to the lower lid. Ombre Magnetique in Silver (coming this fall 2010!) was used in the crease for a shiny, metallic finish. The new Hypnôse Drama Mascara coated the top lashes only. The skin was dusted with Ageless Minérale Powder in Translucent for a luminous complexion. Blush Subtil in Miel Glace was applied lightly to the cheekbones for an added touch of color. For the lips, Francelle first dotted them with concealer (a great trick for ensuring you get a super nude pout with staying power) then applied L'Absolu Rouge Lipstick in Rich Cashmere. The nails were short and groomed with just clear nail polish and the hair, by Didier Malige, was pulled back in messy version of a French twist.
Quick Tips from Antonio Prieto Take Your Look from Work to Party Chic in 5 Minutes Flat.
Renowned stylist Antonio Prieto offers quick tips to change your look in minutes. Whether going on a date or to a holiday party, these fast, easy tricks will leave you (or at least your hair) ready for anything!
Short Hair: Pomade is key. A look like Victoria Beckham's may be slightly unkempt during the day but in the evening quickly be made sleek and pieced out with pomade.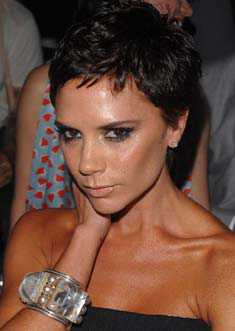 Medium Hair: Hot rollers or a curling iron will do the trick. This look on Katherine Heigl can be done before work with either and pulled back to a low bun during the day. When ready to leave the office the bun can be removed and hair can be shaken out, still retaining the curl from the rollers.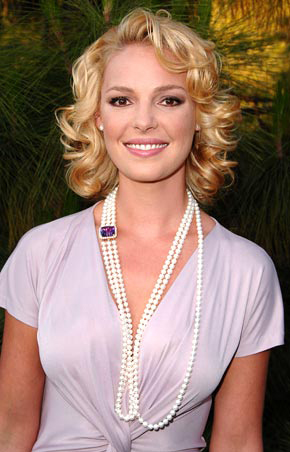 Stars prove that you don't have to be at Nikki Beach to flaunt a St. Tropez tan. Natasha Bedingfield and Kim Kardashian have both revealed how they remain fashionably tanned all year round. Thanks to St. Tropez Tan, Natasha and Kim are able to sport their healthy glows and beautifully sunkissed looks wherever and whenever they want! St. Tropez remains to be the world's expert on safe and sunless tans, which leaves skin looking bronzed without any exposure to the sun's harmful rays.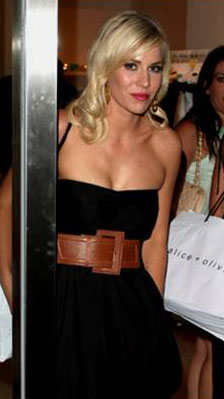 Since its introduction in 1996, St. Tropez has become the market leader in self tanning – a brand now synonymous with odorless self tan treatments attracting press acclaim and celebrity endorsement. Natasha Bedingfield loves St. Tropez so much that she included a St. Tropez custom spray tan as part of her recent pre-wedding beauty regimen.
Natasha says, "St. Tropez is the best self tanning product I have ever used. With my 'English Rose' complexion, it's easy to sun damage, but let's face it – everybody looks better with a little kiss from the sun! St. Tropez is a way that I can get that natural glow without aging or tan lines. It's easy and quick. I love it!"
Richard says there's a soft austerity for Spring Summer 09:
"The Cruise Cut is here. Hair this season is sporty, understated yet confidant, sleek, healthy and ultra-groomed. But this look is also organic and natural. These are statement cuts; preened and perfected, and glossy with health and vibrant and rich with shimmering colour. Feminine and versatile, yet light on product, this is a styled look – with natural movement and refined texture."
Short hair will be the massive look for 2009, reflecting the challenging economy and the new, more austere climate of the year. There are 2 key looks:
The choppy, textured crop is the ultimate in gamine: As worn by: Victoria Beckham.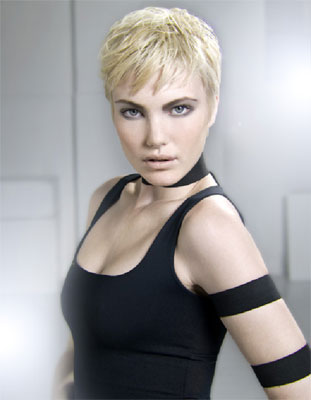 An updated 80's Pixie look, worn layered short all over, hair is cropped short at the nape and around the ears and textured throughout. Product use is light, giving a soft, natural effect – Richard Ward Style Revive Smoothing Polish (£5.49) is perfect; apply by rubbing though palms to warm and patting evenly on to the hair to separate and define.
Long sweeping layers worn with asymmetric fringes over one eye and undercut at the nape and sides: As worn by: Rhianna.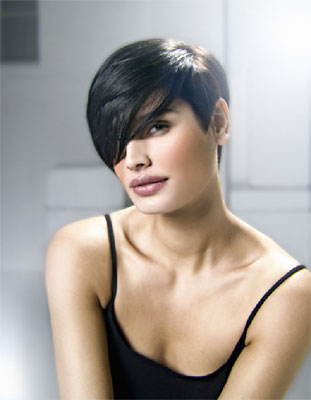 Spring Hair and Color Forecast Plus Low-Cost Maintenance Tips fromStylist Rex Dador and Colorist Michelle Vance of Tom Brophy Salon .
Spring signals longer days and warmer weather as well as a desire for lighter and brighter colors, with the looks in fashion defined by couple of new lengths for short hair and long hair, as well as bolder more natural looking tones for haircolor.
According to Rex Dador, Stylist at Tom Brophy Salon in Beverly Hills, "Cuts are getting shorter–pixie length–like that of Rihanna or Victoria Beckham, and we will see lots of bobs such as Taraji P. Henson's graduated bob look at the 2009 Oscars. Bobs are timeless, versatile and can be easily modified from trendy to classic by cutting layers or leaving the hair one length." For long hair, he foresees it to be more mid length, with fuller bangs or fringe. "Jessica Alba wears this look on the March Elle magazine cover. Bangs add edge to long hair and they are cut much fuller this season," he adds.
Ken Paves wanted both Eva Longoria and Victoria Beckham to look "effortlessly chic" at the 17th Annual Elton John AIDS Foundation Oscar Party, on February 22, 2009.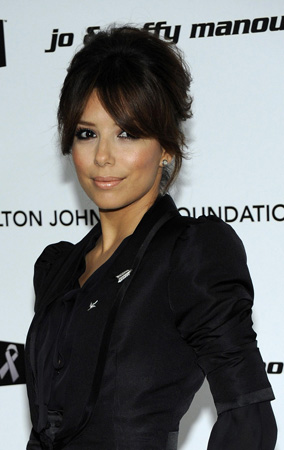 Eva Longoria Parker.
"Eva's hair was based on Bridget Bardot/Sophia Loren – for inspiration. I wanted to pair something ultra feminine yet pulled back and chic with her tuxedo. I began on her almost completely air-dried hair and sprayed volumizer (Try, Ken Paves Healthy Hair Volumzing Spray, $ 24) throughout.

Here are some of the celebrities seen at Oscar 2009 party hopping: Lindsay Lohan, Victoria Beckham, Madonna, Gwen Stefani and Gavin Rossdale, Rachel Zoe, Diane von Furstenberg, and Padma Lakshmi.
Lindsay Lohan: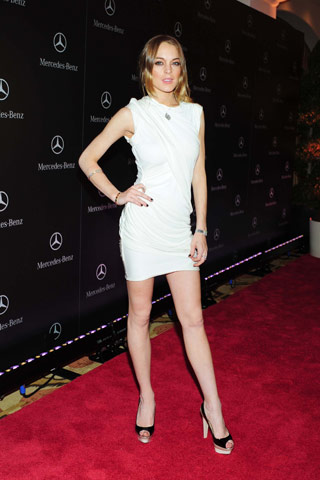 Victoria Beckham aka Posh And 'Mrs David Beckham':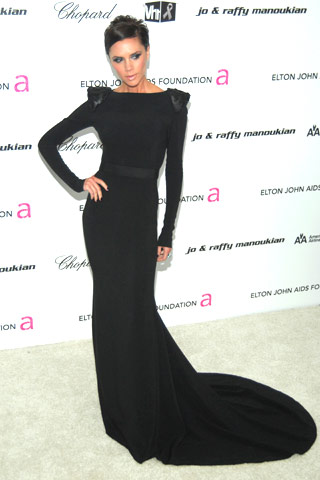 Madonna: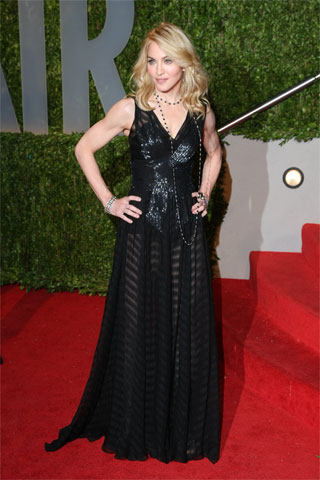 Goody has the MUST-HAVE hair accessory, as worn by Victoria Beckham. 
You don't need a $1,350 Louis Vuitton bag to make a fashion statement! This season's hottest accessory is the Goody ColourCollection specifically designed to work with your hair color.