All Posts Tagged With: "Lipgloss"
A holiday gift that makes an impact. Celebrate the season with Rock The Cure Lip Gloss by Rock & Republic—a gloss that goes beyond lip service. Created to benefit City of Hope—a biomedical research and treatment center dedicated to the prevention, treatment and cure of cancer and other life-threatening diseases—the brilliant red shade is a stylish declaration of change. When you gift this gloss to someone you love this holiday season, you also give the gift of hope to those who need it most with 100% of profits generated benefiting City of Hope and the organization's groundbreaking work in stem cell and immunotherapeutics research.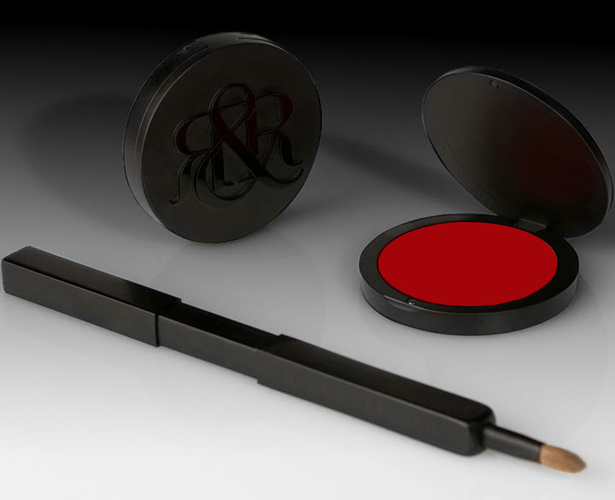 Rock the look to rock the cure with Rock & Republic Rock The Cure Lip Gloss ($45.00)
Available at: Nordstrom, Rock & Republic Signature Stores and RockandRepublicCosmetics.com.
Want to know the secret to Leighton Meester's gorgeous red lips?  Here is the answer:
"L'Oréal Paris' Infallible Plumping Lipgloss in Plumped Red gives me that extra little color and boost when I really want my lips to pop." -Leighton Meester.

L'Oréal Paris' Infallible Plumping Lipgloss in Plumped Red happens to be Marta's favorite!! I've been getting so many compliments about this one. People just can't believe you can buy this glamorous lipgloss at your local drugstore!
Holiday Gift Guide 2009:
DKNY Fragrances is pleased to present you with new DKNY Be Delicious limited-edition items for the 2009 holiday season. Packaged in cartons inspired by the 1960's Pop Art era, the designs include ben-day dots, lettering, thought bubbles and whimsical stripes. From stocking-stuffers to gift sets, these delicious treats are sure to make the holiday season "pop" for all fans of DKNY Be Delicious.
Introducing DKNY Fresh Blossom Delicious Art, $55: The DKNY apple is transformed into its comic counterpart filled with ben-day dots and thought bubbles. Take a juicy bite of a scent that is innocent, lighthearted, intensely feminine, and radiant in a pop art inspired limited edition bottle. Available at Macy's, Ulta and www.dknyfragrances.com  beginning November 2009.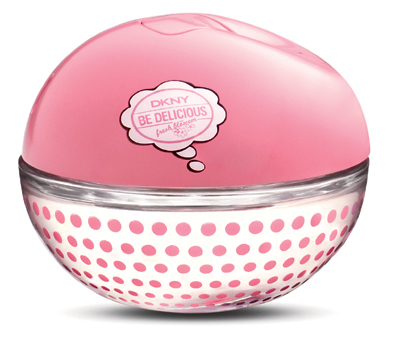 Jennifer Lopez lit up the red carpet at the 'This Is It' premiere.
Here is how you can get Jennifer Lopez aka JLO's look for less with MILANI COSMETICS:
"She will usually emphasize one feature at a time, never allowing her makeup to overpower her exquisite features," says Celebrity Makeup Artist Bebe Booth, who has worked with everyone from Britney Spears to Shannon Elizabeth. Bebe reveals how you can recreate Jennifer's look for less with MILANI COSMETICS for around $50! www.milanicosmetics.com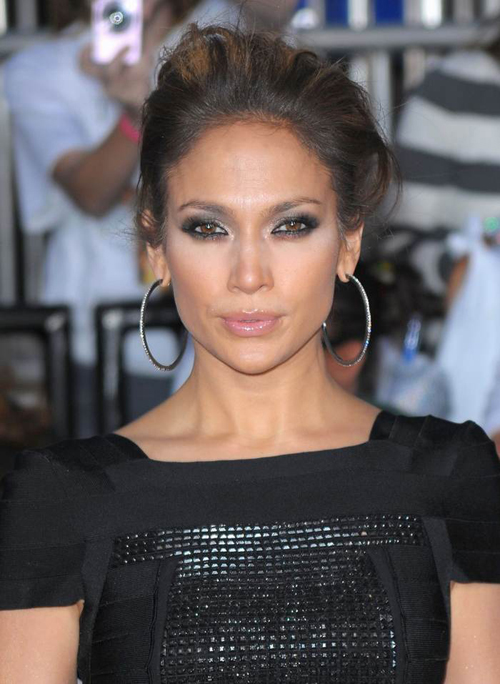 EYES: It is all about the eyes for this look. To achieve these beautiful bold smokey eyes for an evening out on the town, you will need several shadows to create the look. I recommend two palettes from Milani's Runway Eyes Fashion Shadows; Backstage Basics ($8.99) for your shimmery silver & black shades and the Ready To Wear ($8.99) palette for the golden highlight around the inner corners of your eyes. Each of these palettes has six shades to choose from, so you have many options for creating a soft or heavy smokey eye. For this look, keep the darker shades toward the outer crease and the shimmer highlights toward the inner crease of the eye.
Introducing the Romantic Collection for Fall 2009 and the Golden Beams Collection for Holiday 2009: two new collections showcasing new colours, new attitude and new direction. Inspired by Dolce & Gabbana's gravitation toward surrealism, each palette embraces a bold insouciance and a sexy spontaneity that challenges the archetypal face of beauty with the revolutionary Dolce & Gabbana aesthetic.
Created for the Dolce & Gabbana woman who seeks a look that's at once disarmingly assertive and simultaneously seductive, The Make Up captures implicit femininity and explicit sensuality, specially designed for the woman who chooses a life of passion, full-on glamour and ultimate luxury. She aspires to perfection and achieves it; takes risks and succeeds.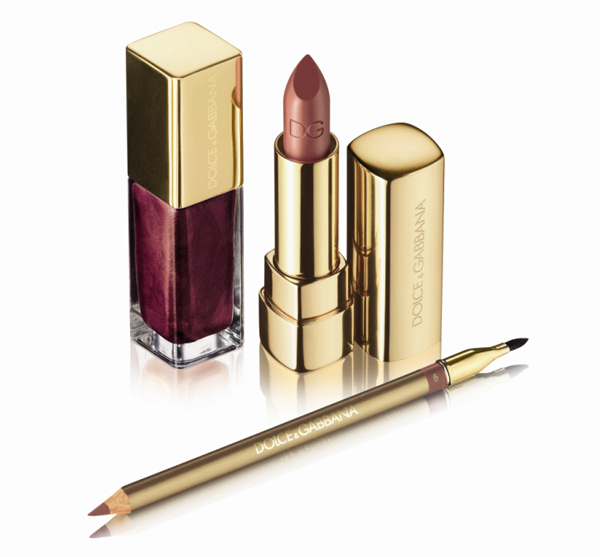 The Romantic Collection – Fall 2009
Inspired by Surrealism, the Dolce & Gabbana A/W 09 runway collection echoes both revolutionary sensibility and rebellious spirit. Just as the Surrealists eschewed the conventional to embrace the unpredictable and explore the unimaginable, Dolce & Gabbana break the rules both on the runway and with a new collection of Make Up for fall, tracing the fine line between dreams and reality to create an innovative glamour that teases and provokes.
"We worship the surrealists; they pushed the limits-and proved that anything is possible," says Stefano Gabbana, "With the Romantic Collection, the idea is to break away from the expected to transform beauty, creating a look that is about ultimate fantasy."
MAC Dazzleglass Creme: Flashing flecks of lustrous glimmer give lips a new kind of high-beam shine, while the balm-effect of the pillow-top comfort creme keeps the supple going and going.
Ultra-luxurious, no sticky smack or drag, Aloe and Vitamin E enriched, keeps lips lightweight but strong-willed, for long-lustre, ultimate luminosity. Wear it alone for medium-sheer, dewy coverage…. For dazzle with absolute comfort, it's better than brilliant. And the accompanying applicator brush is a dream.
Dazzleglass creme
Sublime Shine Light coral brown with gold pearl

The show: Abi Ferrin
The Trend: Green or purple pop of color under the eye
The Color Story: Creating a clear color contrast to balance the collection, the makeup look features a champagne lid, green or purple pop of color under the eye, soft, subtle lash, creamy, nude lip and healthy, glowing skin
The makeup look for the Abi Ferrin fashion show was created by Sephora PRO Beauty Team, lead by Jose Rivera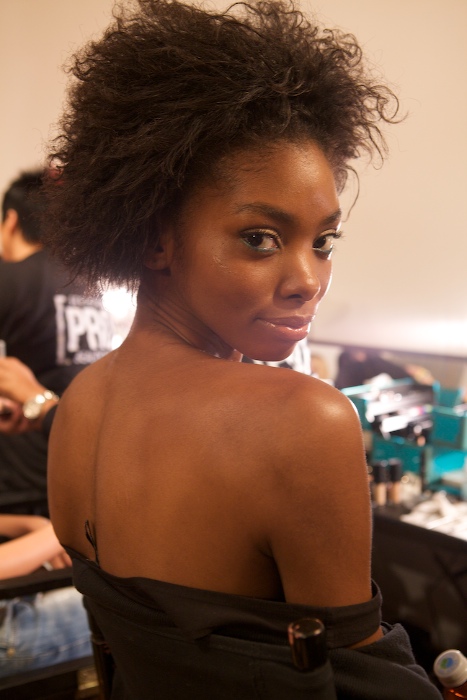 Photography courtesy of Nick Baratta
How to Get the Look:
• Complexion – Sephora Collection Mineral Double Compact Foundation SPF 10 provides buildable coverage and leaves skin with a fresh, luminous finish.
• Eyes – For a light, earthy hue, try the Sephora Collection Colorful Eyeshadow in Creme Caramel 11. Finish off the eyes by adding a fun pop of color to the lower lash line with the Sephora Flashy Eyeliner in Flashy Mauve or Flashy Green.
• Lips – Master the nude lip and achieve the perfect balance between pigment and shine with Sephora Collection Nectar Shine Hydrating Care Lipgloss SPF 8.
NOW Available on VictoriasSecret.com…Limited-Edition Christian Siriano for VS Makeup Fall 2009!
"This Fall the inspiration is Egypt: the warmth of the desert, the blue of the Nile. It's about the juxtaposition of soft fabrics and strong shapes."– Christian Siriano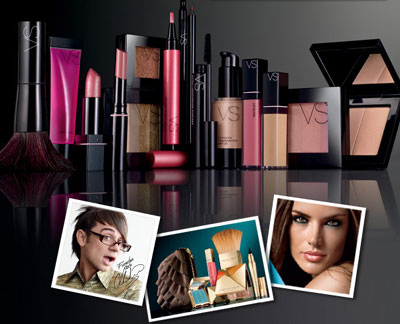 Project Runway winner and fashion phenom Christian Siriano makes his beauty debut with this exclusive collection for new VS Makeup. The collection interprets the themes of his Fall 2009 fashion collection with soft, luxurious textures and strong, rich colors. Siriano's touches are evident throughout this wearable, on-trend color collection, from the shade palette and names to the luxurious gold packaging—even a signature ruffle cosmetics bag. A little bit of runway to liven up the everyday this Fall.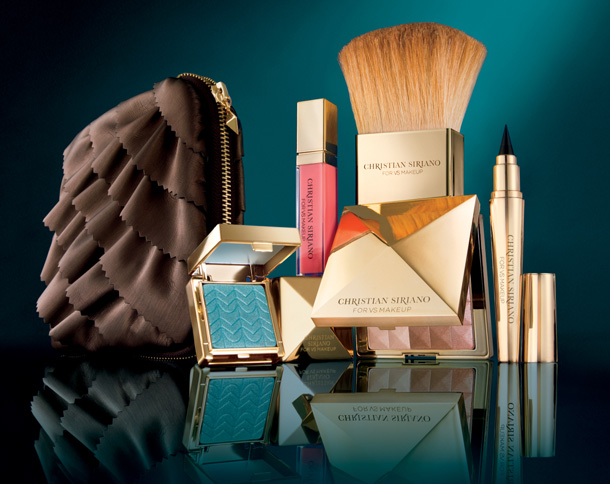 SILKY EYE SHADOW: Unveil eye-catching color. Pigment-rich formula with satiny texture drapes lids in pure color. In five couture shades: Sahara (nude), Sandstorm (copper), Oasis (greenish blue), Royalty (deep chocolate) and Gilded Fierce, Siriano's take on our number-one shade (black with gold sparkle). $14
Watch Marta's video blog for today presenting the CARGO blu_ray High Definition Lip Gloss in Halifax Giveaway! Value: $24.

Instructions:
1. You must be a subscriber of Talking Makeup's You Tube Channel. CLICK HERE to subscribe!
2. Leave a comment.
3. US and Canada shipping address only!
CARGO blu_ray High Definition Lip Gloss in Halifax giveaway ends: Friday 4/24//2009.
About CARGO blu_ray High Definition Lip Gloss: A lip gloss created specifically for high-definition filming.