All Posts Tagged With: "Exfoliate"
Neutrogena is a brand I've been using ever since I was a teenager back in Israel, believe it or not. And still today remains one of my favorite skincare lines. This is why I'm excited with their latest skincare collection: Neutrogena Ageless Restoratives. Just to show you that Neutrogena seems to want to address skincare issues from teen all the way to mature skin. Pretty fascinating!:)
Now you can Undo summer skin sins…in just two weeks! With the end of summer fast approaching, there has never been a better time to rejuvenate your skin, and restore some of the damage caused by the intense summer sun. While, wearing a broad spectrum SPF is the best way to protect your skin from wrinkles and brown spots, NEUTROGENA is offering you the opportunity for a "do-over," and is helping you combat the damaged caused by too much sun and not enough sleep. 
· Repair – The first step to repairing past sun damage is to repair skin with a treatment that will not only improve the look of your skin, but will work deep within skin to reverse the signs of past sun damage
Want to know what's in Marta's shower? So many products I love these days, so little time to blog, lol. But here is a sneak peak to my shower and to some of my favorite face cleansers these days. As you can tell it's very challenging for me to take a shower lately, because I have so many decision to make as soon as I wake up. It goes like this: "Umm…which face cleanser should I use today?" lol.
CHANEL MOUSSE EXFOLIANTE PURETÉ Exfoliating Cleansing Foam Purity + Anti-Pollution: It's very creamy, it exfoliates, and gentle. Like with any face cleansers, avoid the delicate eye area.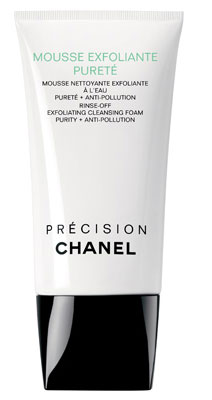 Philosophy Purity Made Simple:Very gentle and refreshing cleanser. One of the best creamy cleansers I've ever tried.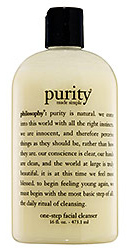 Kiehl's Rare Earth Deep Pore Daily Cleanser:If you like that fresh clean feeling after you wash your face, then you would love this Kiehl's cleanser. I'm hooked:)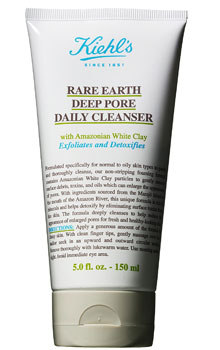 Kiehl's introduces Rare Earth Pore Minimizing Collection which is available from August 2009.
Rare Earth Deep Pore Daily Cleanser: This daily cleanser is formulated specifically for normal to oily skin types to purify and thoroughly cleanse facial skin. This non-stripping, mildly foaming formula contains Amazonian White Clay and finely crushed Diatomaceous Earth particles to gently remove surface debris, toxins, and oils which can enlarge the appearance of pores. SRP: $22.50 for 5.0 fl. Oz. / 150ml.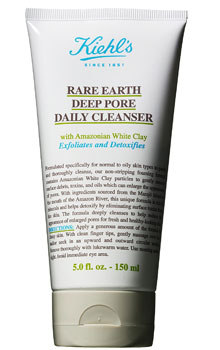 Kiehl's Pore Minimizing Toner: This dual-phase pore minimizing toner is formulated with ingredients sourced from the Marajo Island at the mouth of the Amazon River to help eliminate surface toxins from the skin. The absorbent powders of the Amazonian White Clay help to refine pores and control excess oil as it maintains the skin's PH level. After application, skin appears matte, with re-balanced moisture levels.  I use it everyday now! I love this toner. It refreshed my skin after shower and when my skin needs that extra cleaning. SRP: $20.50 for 8.4 fl. Oz. / 250ml.

Celebrity makeup artist, Vanessa Scali, made "Twilight" hottie Ashley Greene sizzle on the red carpet last night at the 2009 Teen Choice Awards.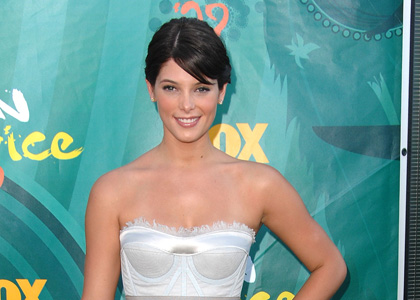 Since Ashley was wearing a light blue bustier top and flowery skirt by Dolce & Gabbana, Scali wanted to create a look that was sweet, summery and sexy. "I wanted Ashley to have radiant skin, so I used shu uemura's new red:juvenus skincare line first using the Vitalizing Refining Lotion…(image below)

…followed by the Intense Revitalizing Concentrate (image below)," said Scali. "These products feel weightless and penetrate quickly leaving the skin energized, refined and radiant."
New This month (August 2009): Rene Furterer introduces VOLUMEA, a 3-sku volumizing range. The product range consists of the VOLUMEA volumizing shampoo and two leave-in treatments VOLUMEA no rise volumizing conditioning spray and VOLUMEA leave-in volumizing foam. The products are formulated with their patent pending natural Carob extract. This proprietary ingredient coats the entire hair shaft from root to end, enhancing the diameter of each strand to perceptibly thicken and plump without weighing hair down and providing long-lasting airy volume.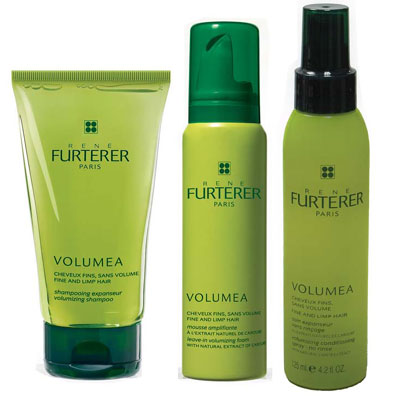 KLORANE introduces to their range for color-treated hair, the NEW no rinse care with pomegranate and NEW formulations of shampoo with pomegranate and conditioner with pomegranate, all proven to help color last twice as long.
CHANEL introducing Mousse Exfoliante Pureté: With the debut of the Cleansers and Toners Collection, CHANEL PRÉCISION gave women a new means of de-polluting and protecting skin with purifying formulas perfectly calibrated for every woman's skin type. Bringing together the science of nature and the innovation of PRÉCISION, CHANEL extends this landmark collection to address the particular needs of combination-to-oily skin.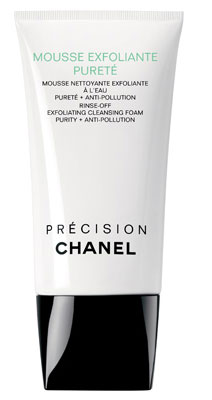 At the heart of this high-performance, mousse-based formula: Tulip Tree Extract, a natural de-pollution agent known to effectively stop environmental aggressors before damage is done. This precious substance, secreted on the surface of the Tulip Tree's leaves, traps pollutants that are then washed away by rainwater.
Prevention magazine put the leading anti-aging beauty products to the test again this year and found seven products deserving of the "Defy Your Age" seal, including Olay ProX Age Repair Lotion, Neutrogena Norwegian Formula Age Shield Hand Cream and Estée Lauder Idealist Dual-Action Refinishing Treatment.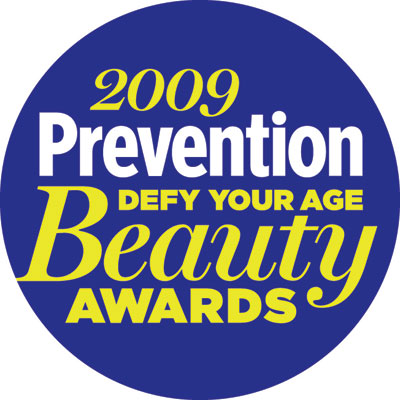 To determine the winners, Prevention enlisted seven leading dermatologists to test the claims of the 35 most promising products of the year on a group of 175 women, ages 40-plus, for a period of up to eight weeks. The doctors then employed state-of-the-art equipment to measure which products best delivered on their claims using before and after skin analysis. The teams investigated seven categories of products including hand, eye and night creams; lip, adult acne and microdermabrasion treatments; and day lotions with . This year's winners are all available for less than $50.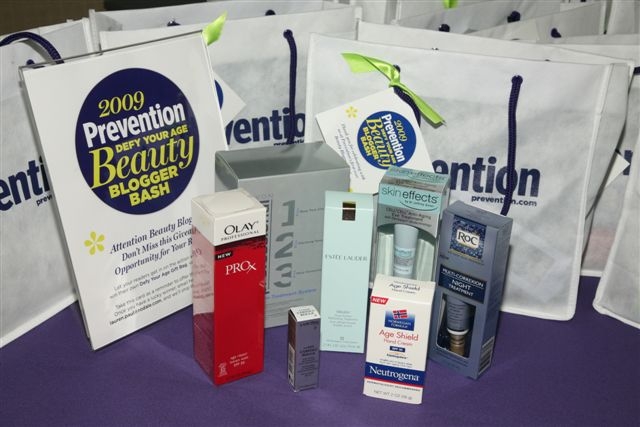 On my recent trip to New York City I've discovered some great new skincare brands and products, and I'm very excited to share them them you.
I love cleansing my face before bed and especially in the morning. I look for cleansers that are not too greasy or too irritating. I also want my cleanser to work effectively in removing makeup and refreshing my face.
Here is Marta's top face cleansers for this week:
Fresh Soy Face Cleanser Extra Gentle For Face And Eyes: Love this cleanser. It's very gentle, smells a bit like cucumber which is quites relaxing. It leaves my skin fresh, clean, and ready for my day. More great stuff: it contains high concentration of soy proteins packed with amino acids and antioxidants. SRP: $15 for 1.7 oz. $38 for 5.1 oz. Available at www.fresh.com & Sephora.com
Peter Thomas Roth Gentle Foaming Cleanser: Cleanser and makeup remover in one, with wheat amino acids and vitamins A C & E. This cleanser is soap-free, sulfate-free, alcohol-free, and fragrance free. A very gentle cleanser for anyone, especially if you have sensitive skin or like your products green. SRP: $32. Available at www.peterthomasroth.com & Sephora.com
The night before the big Orphan premiere, Vera Farmiga visited the ARCONA facial studio in Santa Monica and received their signature Facial Contouring & Enzyme Peel – her skin glowed.
Vera Farmiga's makeup look was created by celebrity makeup artist Tina Turnbow Inspired by Vera's gorgeous ivory Versace gown and her beautiful glowing skin, Tina created a soft look using gold and peach tones, with a shot of orange on her lips.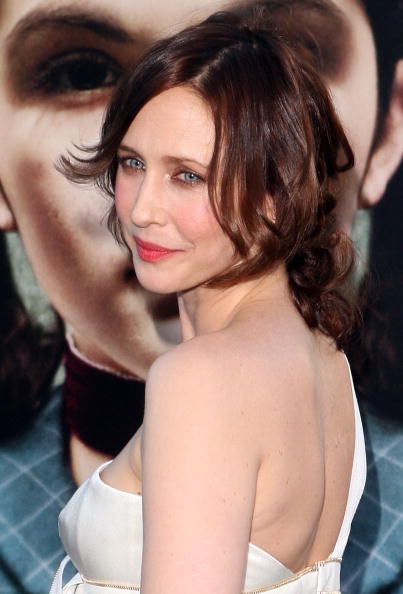 Skin: Tina prepped Vera's skin by first cleansing it with ARCONA's Triad Pads. She then spritzed ARCONA's Mineral Magic and applied ARCONA's Peptide Hydrating Complex to hydrate her skin thoroughly. "I loved using ARCONA's Mineral Magic on Vera's skin. It gave it a nice luminescent quality!" said Tina.
Foundation: Because Vera's skin had a natural glow, Tina kept the coverage to a minimum by using ARCONA's Sunsations Mineral Makeup in Ivory Seychelles.
Cheeks: Tina used Tarte Cheek Stain in Tipsy to add light peach tones to her skin.
Kiehl's introduces Rare Earth Pore Minimizing Collection with fairly traded Amazonian white clay: Kiehl's is delighted to introduce a "new generation" of its iconic Rare Earth skincare formulations, the Rare Earth Pore Minimizing Collection that includes Rare Earth Deep Pore Daily Cleanser, Rare Earth Pore Refining Tonic, Rare Earth Pore Minimizing Lotion and Rare Earth Deep Pore Cleansing Masque.
Rare Earth's key ingredient, Amazonian White Clay has unique properties. Known to remove dirt, toxins, excess oil and dead cells that can clog skin and result in enlarged pores, this clay is sourced from Marajo Island, the largest island surrounded by fresh water in the world.
Rare Earth Deep Pore Daily Cleanser: Exfoliates and Detoxifies with Amazonian White Clay. $22.50 for 5.0 fl. Oz. / 150ml. Available on Counter August 2009.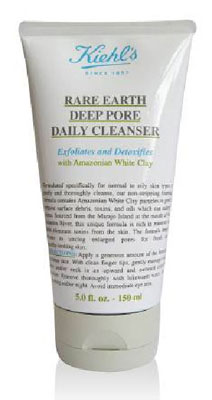 Rare Earth Pore Refining Tonic: Mattifies Skin and Minimizes Pores with Amazonian White Clay. Retail Price $20.50 for 8.4 fl. Oz. / 250ml. Available on Counter August 2009.